So far we have seen a tantalizing glimpse into the lives of Prince George and Princess Charlotte [1], and as they get older we will get to know more and more about the royal siblings — but for now, how will life be for them growing up behind closed doors? While William and Kate strive for the most normal upbringing possible [2] for their son and daughter, certain royal protocols will need to be in place [3] to prepare them for their public lives. Keep reading for a look at how their childhood is likely to unfold.
Vacations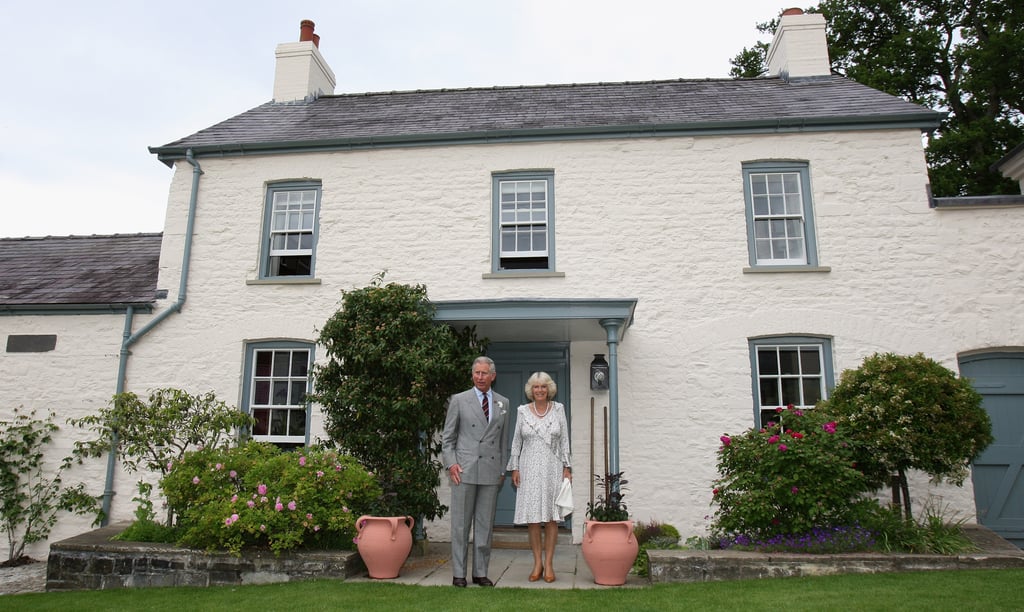 Prince Charles holidays at his own properties — Llwynywermod in Wales and Birkhall in Scotland — and growing up, William and Harry holidayed mainly at the Queen's homes and in the Scilly Isles. However, George and Charlotte will benefit from the tastes of both their grandmother Diana and mum Kate — both fans of the Caribbean. Post-divorce, Diana took her sons there frequently, and the Middleton family's passion for Mustique is well-known.
Play Dates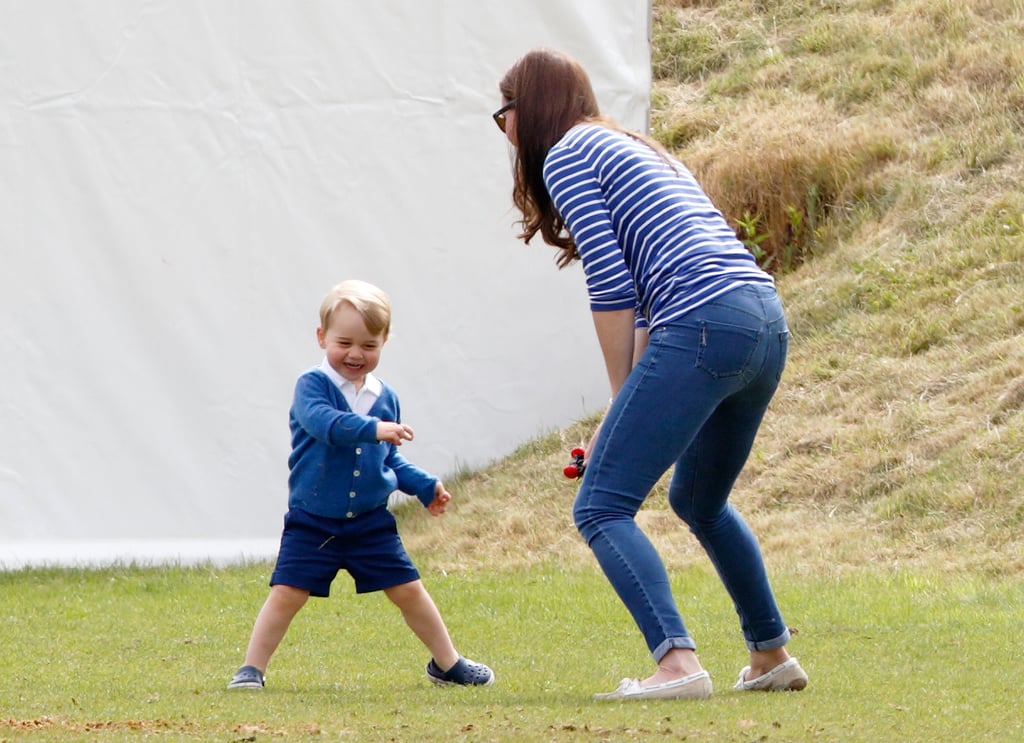 The children of Kate and William's friends will be the childhood companions of George and Charlotte — probably continuing into their adult lives as well. William and Harry's childhood playmates the Van Cutsems and Van Straubenzees were the children of Charles and Diana's friends, and have gone on to become the godparents of William's children. So it seems likely that we'll see similar bonds forming between George and Charlotte, and the children of William and Kate's friends.
Grandparents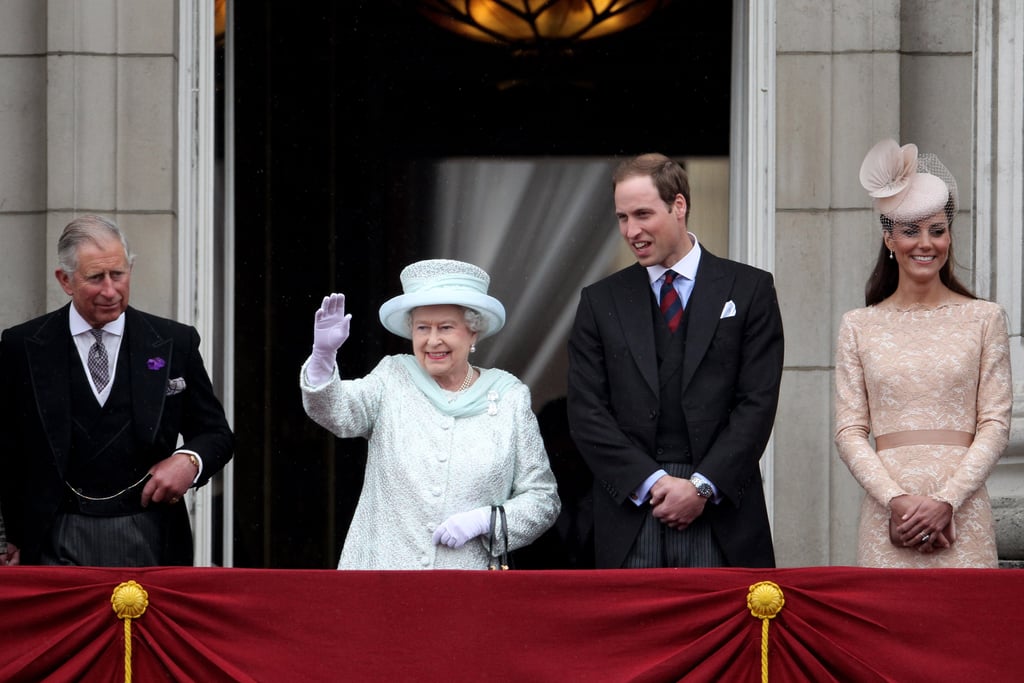 The royal tots will learn a lot from Prince Charles and the Duchess of Cornwall, as Charles has a huge amount of experience and he will be able to share this with them as they get older. When he was a teenager William would receive solo invitations (without Harry) from the Queen, to visit with her, so he could benefit from her experience. Charles is likely to carry on a similar tradition with George.
Staff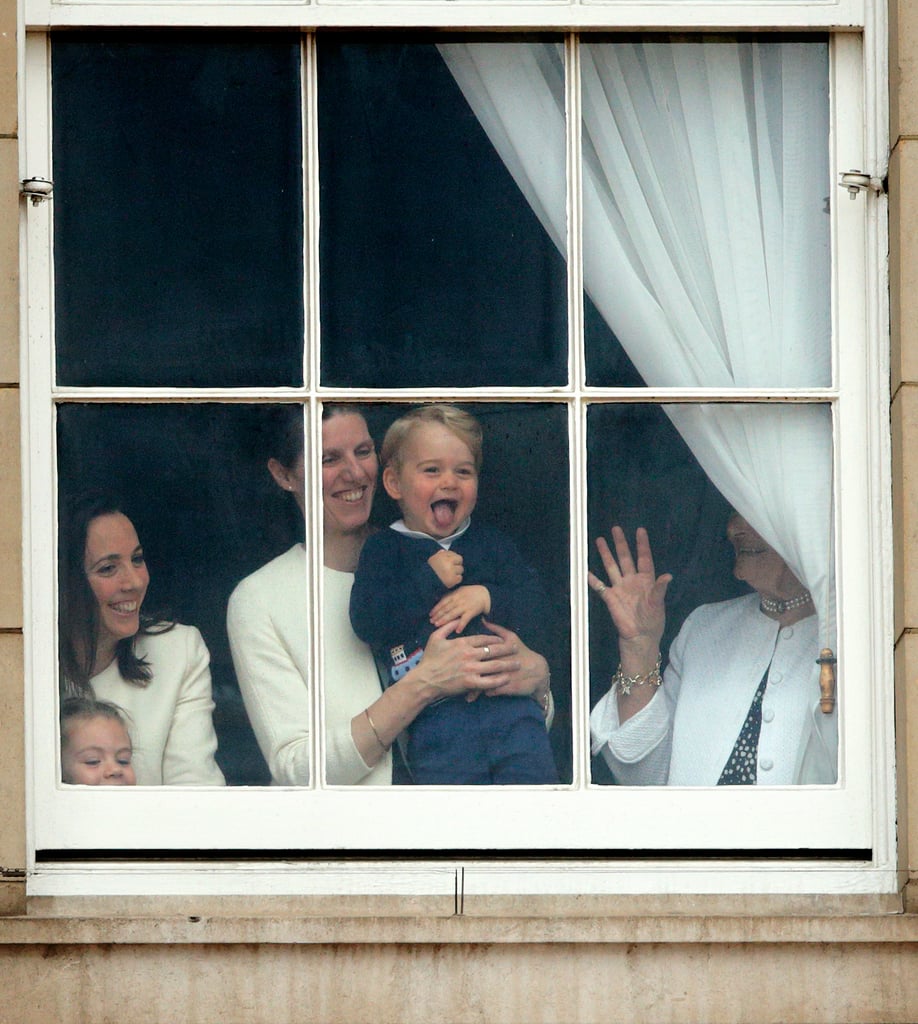 William and Kate will want as much normality as possible for their children, but they are royalty, and certain things are unavoidable. Diana encouraged William and Harry to wander into palace kitchens, and play with the children of staff, and so George and Charlotte will likely have this kind of upbringing too. William and Harry had five different nannies growing up because of politics between them and Diana, so William and Kate will be aware of this and want their children to have as much stability as possible with nanny Maria Borrallo.
Pets
The royal family loves their animals [4], and George and Charlotte are sure to be no exception. William and Harry had dogs, ponies, a rabbit, a guinea pig and tropical fish when they were growing up, and so far George and Charlotte have Lupo the cocker spaniel, who has been on the scene since before they were born.
Christmas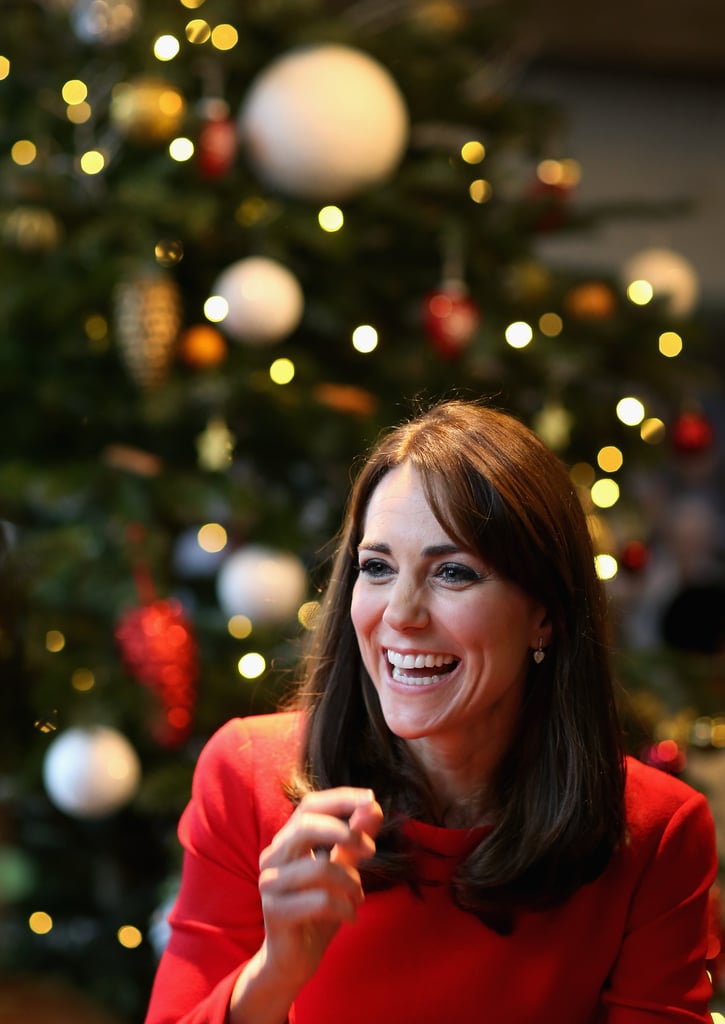 The Cambridges will often stay over at Sandringham on Christmas Eve, so they wake up with the rest of the family on Christmas morning. This way they will get to share the traditions [5] with fellow junior royals Savannah and Isla Phillips, and Mia Tindall. Sometimes they will then stay for the rest of the day with the remainder of the family, and other years will head back to their home Anmer Hall and the Middleton grandparents.
Public Life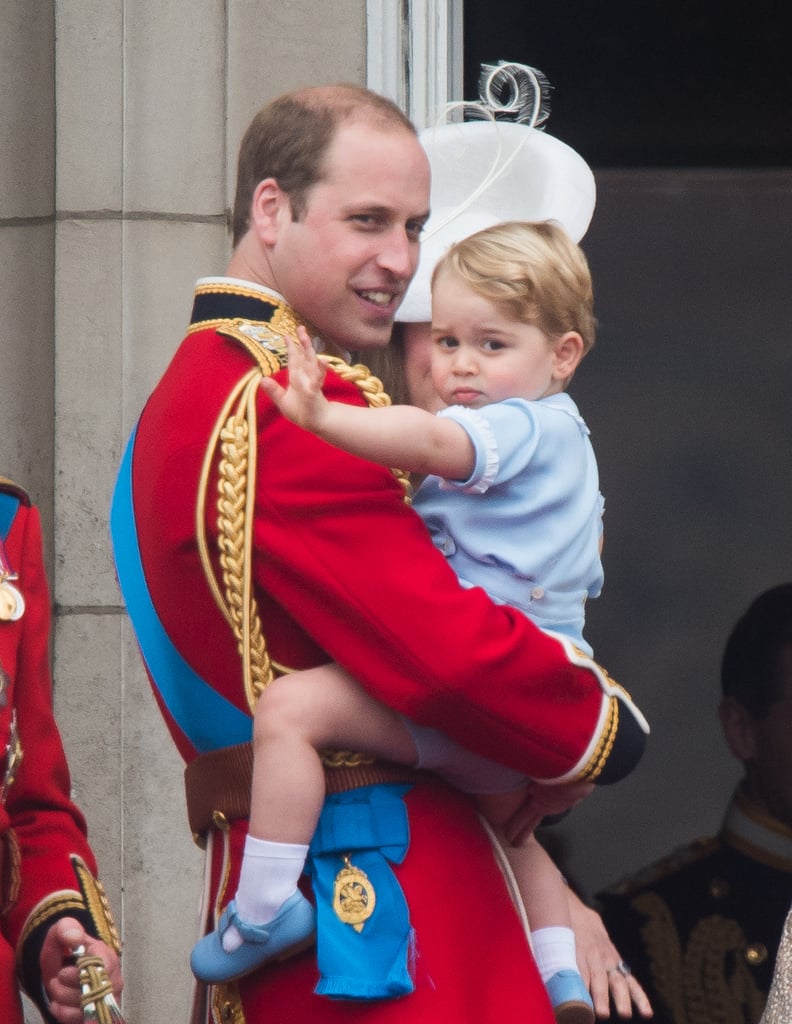 George has had his first taste of being in the public eye when he visited his new baby sister at St. Mary's Hospital [6], on his first balcony appearance at Trooping The Colour [7], and Princess Charlotte's christening [8] — but so far most other public photos have been taken by his mother. At some point though, he will pose for photographs for professional photographers — as he did on his first birthday. William had a photo call on his first day at Eton, and later there were a set of pictures from when he was in his final year there, and from his gap year — as well as official portraits when he turned 21.
Royal Duties
As much as William and Kate will protect their children from the pressures of royalty, there will be things that that the children will need to know, and a lot of it will be a gradual process. However, as a teenager Prince George will do work experience like his father — who undertook stints at the Bank of England, Stock Exchange and Chatsworth House stately home. He will serve in the military, and both he and Charlotte will receive additional education from economic, diplomatic and political advisors to prepare them for a life on the world's stage.