Guests at Prince Harry and Meghan Markle's Wedding
Royal Wedding 2018: Who's Been Invited to Prince Harry and Meghan Markle's Nuptials?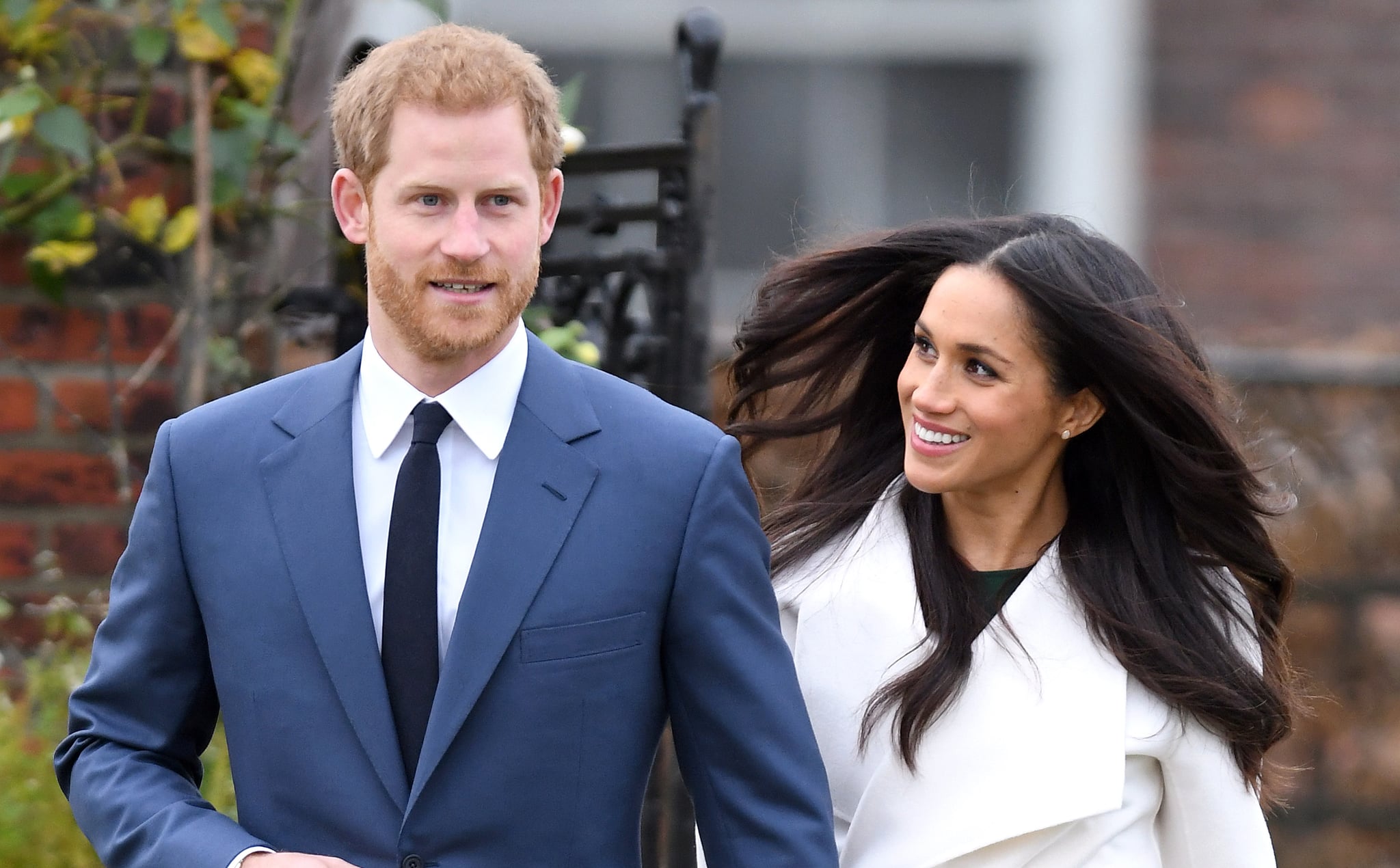 Meghan Markle and Prince Harry's big day is just a few weeks away, and we could not be more excited! Even though Harry and Meghan have yet to officially reveal their guest list, we have a good idea of who will be attending. Sadly, it looks like the Obama family won't be making an appearance after all and neither will British Prime Minister Theresa May, but we can look forward to seeing a few celebrities, the Armed Forces, and 1,200 members of the public. Read on to see who has been invited to the royal wedding.
During a recent appearance on The Late Late Show With James Corden, Victoria pretty much confirmed she's going to the royal wedding. Despite her attempt to avoid the question, her reaction basically spoke for itself.
Elton John
While nothing has been officially announced yet, it's rumored that Elton has received a special invite. Not only will he possibly be a guest at the nuptials, but he'll also reportedly be performing. Elton was a close friend of Princess Diana's and it just so happens that Elton rescheduled two of his Las Vegas concerts that were set for that weekend. Hmm . . .
Chelsy Davy
According to Us Weekly, Harry has extended an invite to his ex-girlfriend. "Do not be surprised if Chelsy shows up with a date," a source told the publication. "The two have remained friends long after ending their relationship and still keep in touch to this day. She congratulated him the minute the engagement news was announced. Meghan would have no problem with her being there, and Chelsy was on the preliminary list of friends to invite."
The British Armed Forces
Kensington Palace announced in March that 250 members of the British Armed Forces had been invited to the wedding. "Regiments and units that hold a special relationship with Prince Harry will provide ceremonial support at the wedding and during the carriage procession at the request of Kensington Palace," the palace said in a statement. "More than 250 members of the Armed Forces will perform ceremonial duties at the wedding."
Members of the Household Cavalry will line the staircase at St George's Chapel, and State Trumpeters and a Captain's Escort will provide additional ceremonial support. Units will also be placed along the streets of Windsor, including members of the Windsor Castle Guard from 1st Battalion Irish Guards and Armed Forces personnel from Royal Navy Small Ships and Diving, Royal Marines, 3 Regiment Army Air Corps, The Royal Gurkha Rifles, and RAF Honington.
The Public
Harry and Meghan have invited 1,2000 members of the public to watch them tie the knot. Several of them are involved with charities or community groups, including Kai Fletcher (Southside Family Project Bath), Jorja Furze (Steel Bones), and Catherine Cooke (Life After Loss).
Image Source: Getty / Karwai Tang