Gwyneth Paltrow's Comments on Brad Pitt and Harvey Weinstein
Gwyneth Paltrow Recalls How Grateful She Was to Brad Pitt For Standing Up to Harvey Weinstein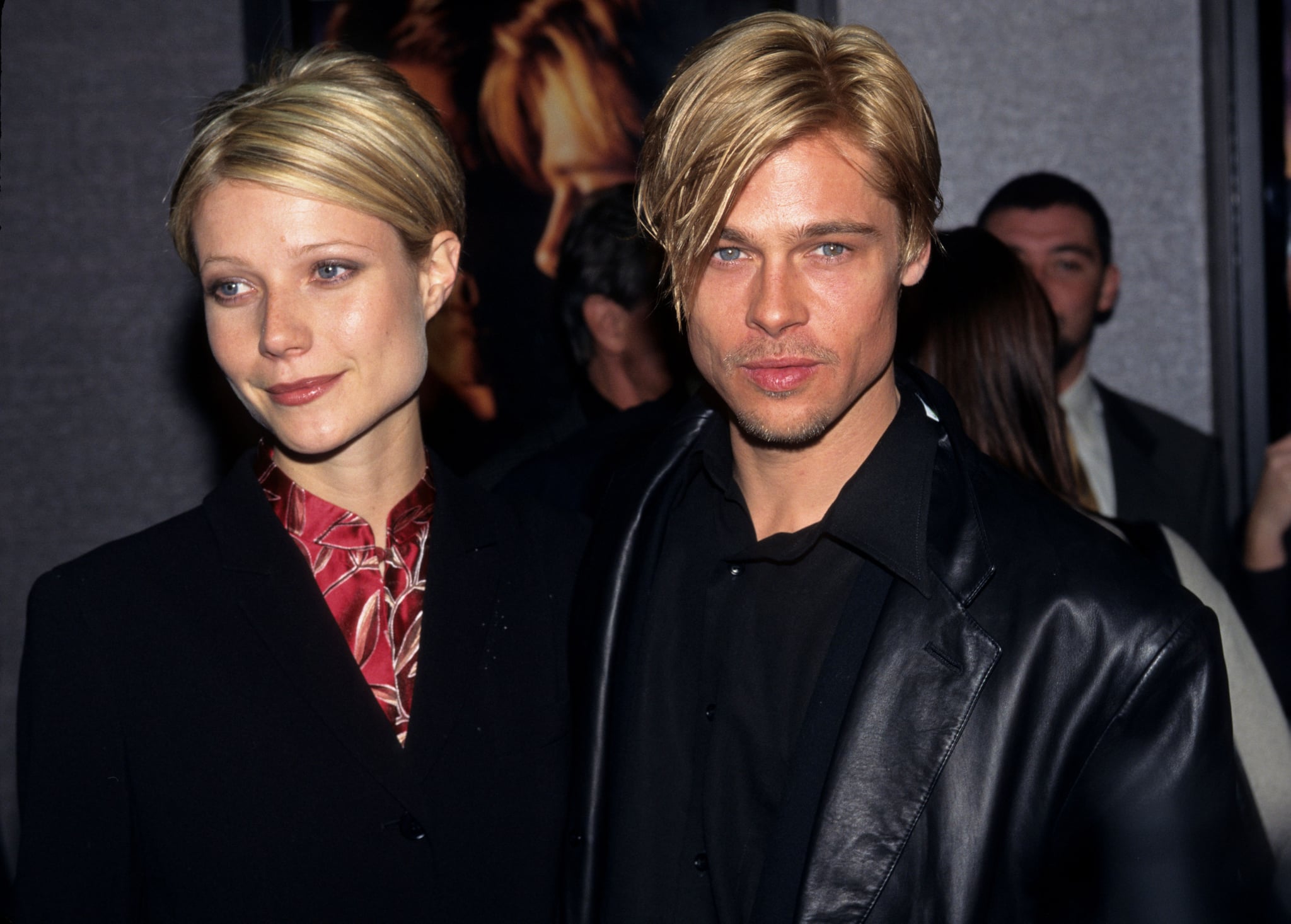 Gwyneth Paltrow has been vocal about being one of the many women who was victimized by Harvey Weinstein, and she recently opened up about how ex-boyfriend Brad Pitt once protected her against him. The actress was a guest on Howard Stern's Sirius XM show on Wednesday, and the two talked about everything from Goop to Gwyneth's fiancé, Brad Falchuk. When they got to the subject of Harvey Weinstein, though, Gwyneth talked again about her "weird" encounter with the Hollywood mogul in the late '90s that left her "absolutely shocked."
While alone with him in a hotel room for a "business" meeting, Harvey pulled one of his signature moves and made a pass at Gwyneth by asking for a massage. "I told Brad right away, and I was very shaken by the whole thing," she said. Gwyneth and Brad dated from 1994 to 1997, and her then-boyfriend didn't let Harvey's actions slide.
She explained how Brad stood up for her, saying, "We were at the opening of Hamlet on Broadway, and Harvey was there. Brad Pitt said, 'If you ever make her feel uncomfortable again, I'll kill you,' or something like that. It was like the equivalent of throwing him against the wall, energetically."
Gwyneth expressed her immense gratitude for Brad, saying, "It was so fantastic because what he did was he leveraged his fame and power to protect me at a time when I didn't have fame or power yet. He's a good person." She also recalled being scared to speak up out of fear that Harvey would cancel two of the movies she'd already signed on to do. "Harvey was never inappropriate with me again. Ever," Gwyneth said.
After months of investigation, it was reported on Thursday that Harvey will turn himself in later this week to the New York Police Department for crimes related to sexual harassment.