Hailee Steinfeld and Taylor Swift's WhatsApp Group
You'll be Dying for an Invite to This WhatsApp Group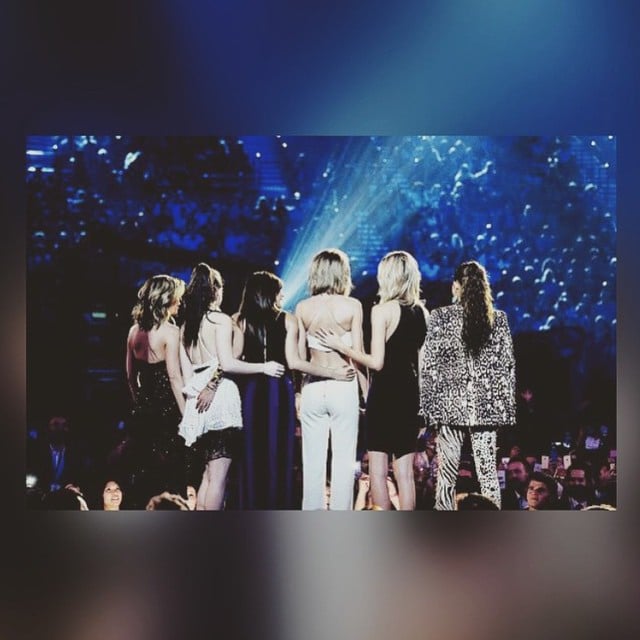 Taylor Swift's girl group always gives us serious #squadgoals, but in an interview on BBC's The Breakfast Show, Hailee Steinfeld revealed something that gave us instant FOMO.
All of the girls in the group live whirlwind lifestyles, constantly jetting all over the world to meet the demands of their jobs...so how do they keep in touch? The same way the rest of us do, apparently. Speaking with BBC's Nick Grimshaw, Steinfeld revealed that she and her girls-- Taylor, Gigi Hadid, Selena Gomez, to name a few-- have a WhatsApp group. "We try to [speak a lot]," she said. "It's so crazy being all over the world at the same time and rarely being in the same place at the same time. But it's so much fun to stay in contact and find each other along the way and all get caught up."
When we are all together it feels like a big reunion," she continued, "and it normally happens to be when we are all dressed up and look a lot nice than we normally do so it looks a lot cooler than it it."
The group is particularly important to Hailee, who explained that having friends who understand life in the spotlight helps keep her grounded. "Its nice to have people that get what it is that you're doing," she said. "I went though a period of time where my friends didn't understand that what I was doing was more important than calling them back. So it's nice to have someone that understands and do the same thing that you're doing."
While we're sitting around waiting for our invite, there's just one thing left to think about: what is the name of this super-cool group? We're hoping there are emojis involved.
Watch the video below!