Will Harry and Meghan's Kids Have Royal Titles?
Under This 1 Condition, Prince Harry and Meghan Markle's Kids Won't Be Born Royal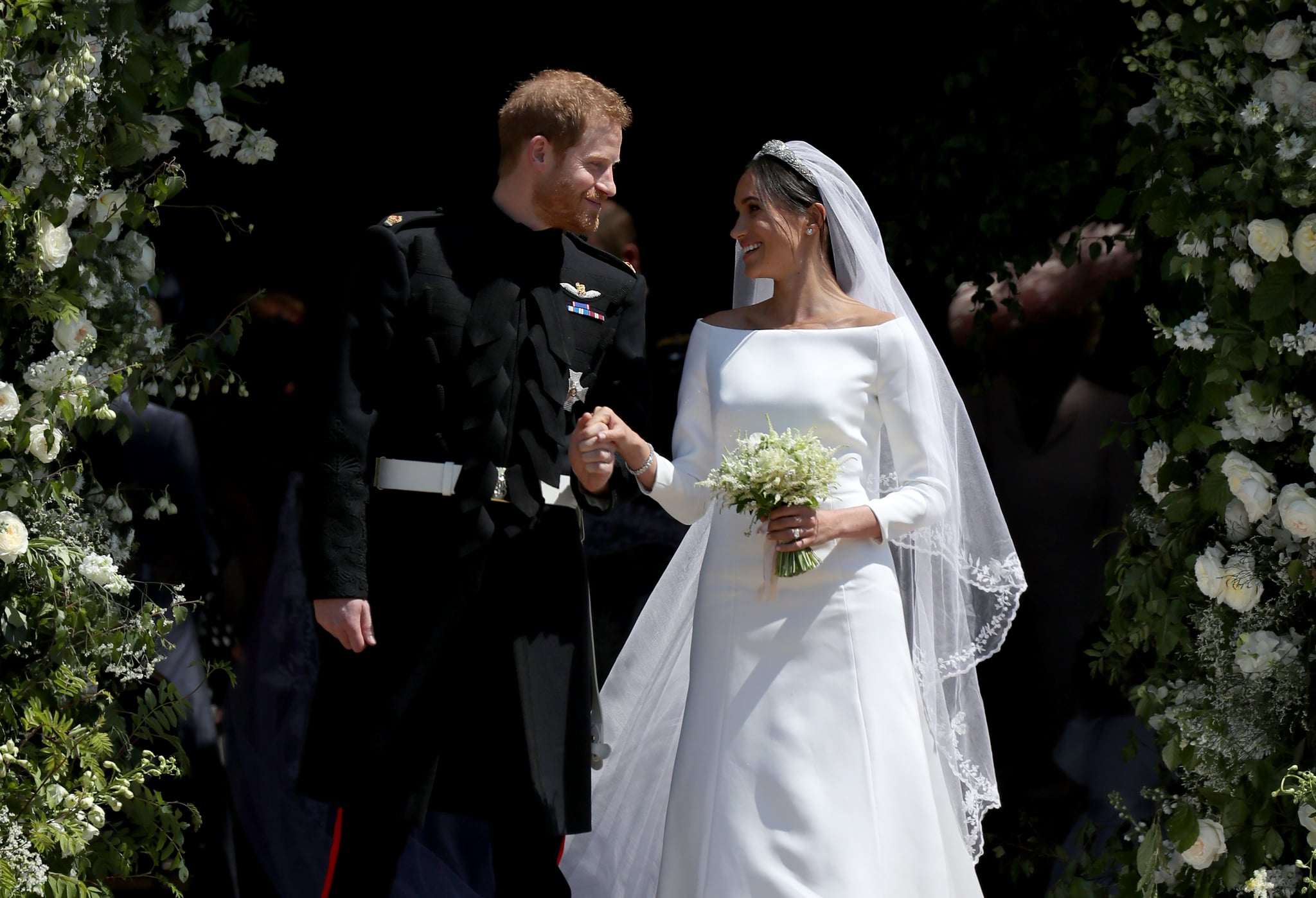 Forty-seven million viewers tuned in to witness Prince Harry and Meghan Markle say "I do" on May 19. After months of anticipation, the happy couple finally tied the knot at St. George's Chapel in England in front of 600 guests, including the royal family and a ton of celebrities.
As details continue to emerge about their fun-filled wedding reception, well-wishers are already hoping for a royal baby in the near future. The new groom also reportedly wants to become a dad "pretty soon." But did you know that if the Duke and Duchess of Sussex were to have a child, he or she wouldn't have a royal title?
It all goes back to the golden rule in the British royal family that states the title of "prince," "princess," and "his/her royal highness" are reserved for children or grandchildren of the monarch. You may realize that Prince George and his sister, Princess Charlotte, are the exception. That is because Prince William is next in line to be king after his father, Prince Charles, who is set to take over for his mother, Queen Elizabeth II.
In 2013, the queen issued a new Letters Patent, which officially went into effect two months before Charlotte was born in 2015. This allowed her to have the same royal title as George. If she didn't, the adorable 3-year-old would have gone by Lady Charlotte Mountbatten-Windsor instead.
One way for Harry and Meghan's future children to receive a "prince" or "princess" title would be for Charles to assume the throne before Meghan gives birth. If that happens, the royal status would be rightfully theirs as their grandfather would be king. As of now, if the newlyweds have any kids, he or she will likely have to settle for lord or lady titles. Still, it's better than being a commoner, we'd say.