Harry Styles Talking About Adele April 2017
Adele Gave Harry Styles Her 21 Album When He Turned 21, Said "Good Luck"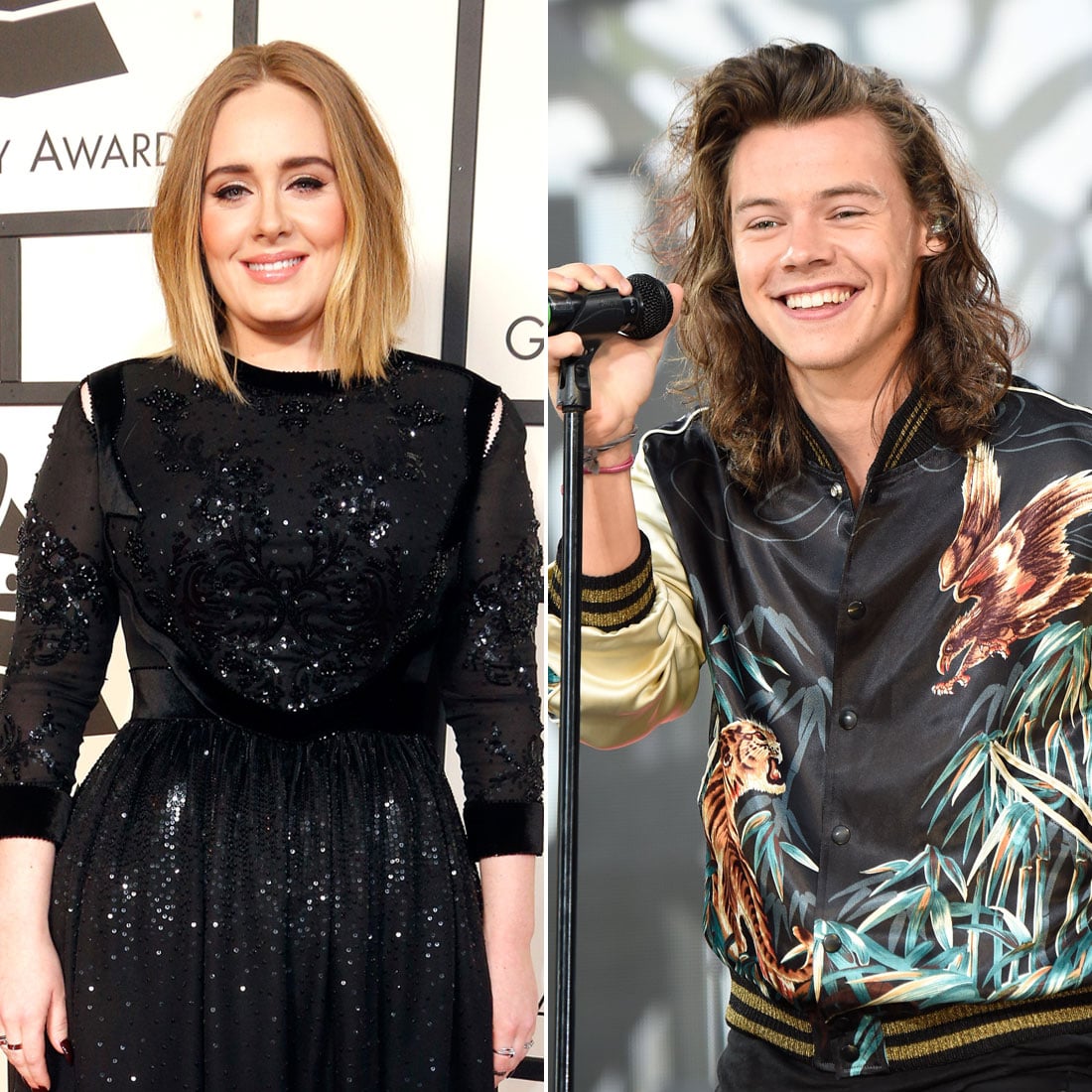 No matter which way you slice it, Adele is one of the best people in Hollywood. Despite recently breaking our hearts with the news that she may never tour again, the "Hello" singer redeemed herself a bit after we found out what she gave fellow British star Harry Styles for his 21st birthday. Harry, who turned 21 in February 2015, stopped by Nick Grimshaw's Radio 1 Breakfast show on Friday, where he opened up about his friendship (?) with Adele. "For my 21st she gave me one of her albums 21 and said: 'I did some pretty cool stuff when I was 21, good luck.' I was like... 'Geez.'"
Harry didn't seem to think much of the hilarious and savage gift, as he went on to praise the singer. "I think she leads by example," he continued. "She's the biggest, she's amazing, she's the best . . . so she should be the biggest. The thing with her is she's a different thing, she's just good at it, I like how she does everything, it looks very nice." He even revealed that Adele has been in the loop about his debut solo album. "I've spoken to her a little bit, she knows one of the guys that I wrote it with (his music) a lot. But I don't think so much advice, I just like how she does stuff."