Has Julio Iglesias Met Anna Kournikova?
This Fact About Enrique Iglesias and Anna Kournikova's Romance Will Blow Your Mind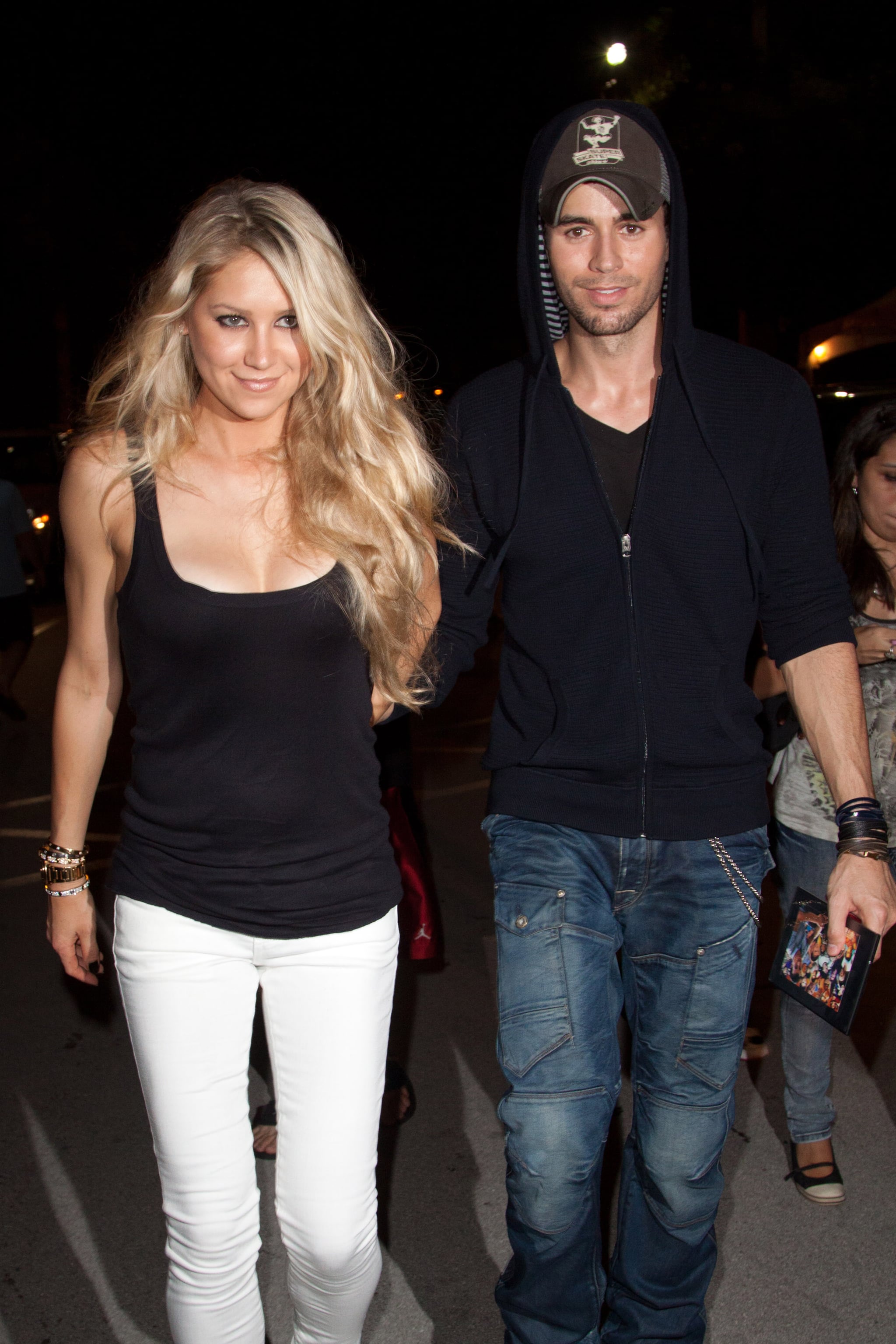 Enrique Iglesias and Anna Kournikova have been together since 2001 (they were rumored to have briefly split in October 2013). The two met after the former tennis pro appeared in his steamy "Escape" music video, and they've made a handful of sweet appearances together ever since. But despite being together for so long, one thing you might be surprised to know is that as of 2014 (13 years into their romance), Enrique's father, Julio Iglesias, had never met her.
"You know I have to tell the truth, I have never met Anna," Julio told The Mirror in 2014. "Yes, my wife and my kids and his brothers have, but I have never met her, no, no, never." The 74-year-old went on to explain why the two have never been in the same spot. "I don't know how come. My kids are very independent and it is difficult to see Enrique because he is all over the world. But Anna is very beautiful — they have good taste, my kids."
It's very possible that Anna has met him since 2014, but it's unlikely due to the strained relationship Julio and Enrique have had through the years. The 42-year-old has admitted that the two rarely see each other. In Billboard's April 2014 issue, Enrique responded to his father's revelation that he had never met Anna, saying, "The last 14 years, 15 years of my life have flown by. And that's the only way I can truly explain it. There's no reason why — it's not his fault, and it's not my fault."