How Did George and Amal Clooney Meet?
George Clooney Admits He "Chased" Amal For "Many Months" After They First Met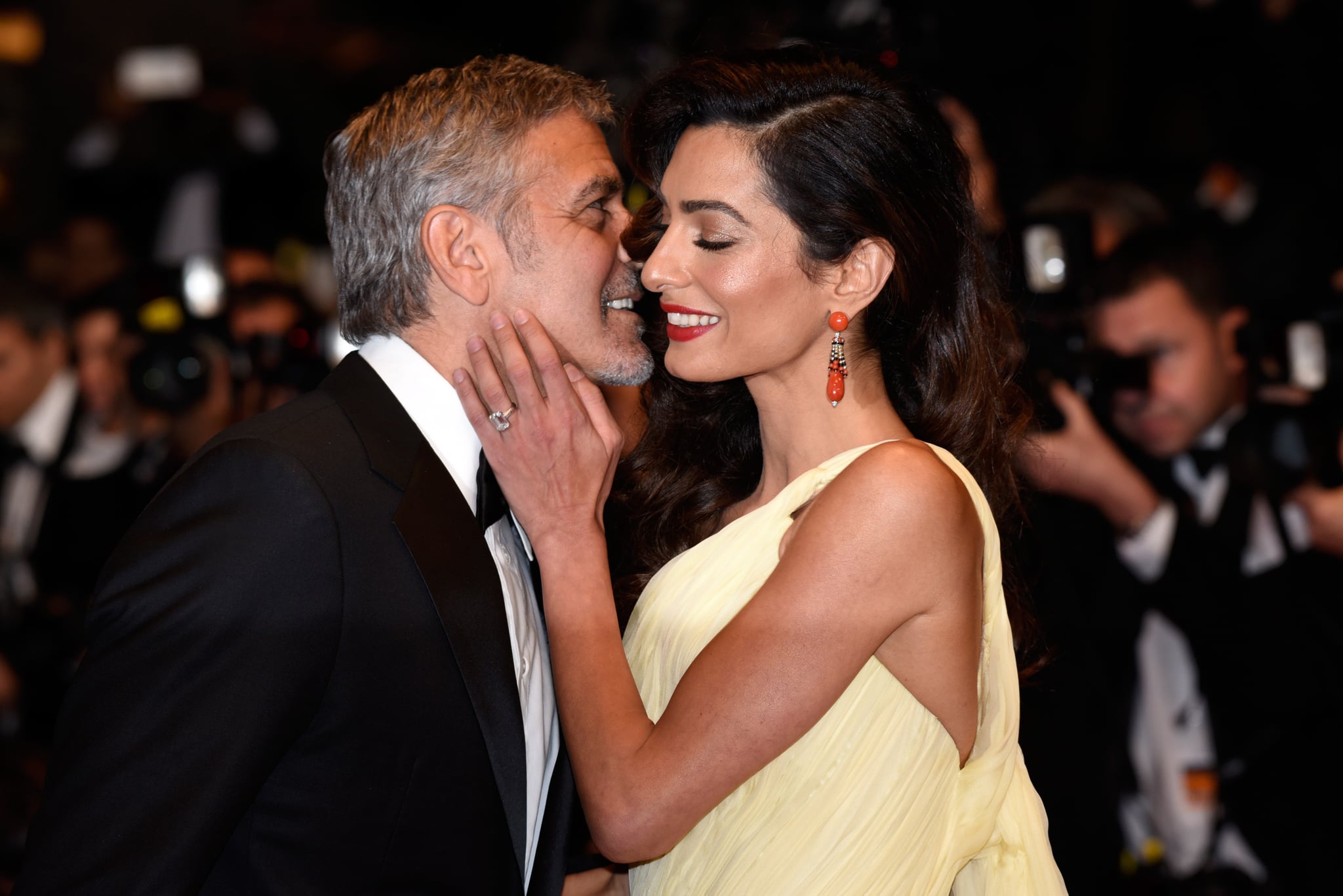 George Clooney was once one of Hollywood's hottest bachelors, who swore he would never get married again (he was married to actress Talia Balsam from 1989 to 1993), that is, until Amal Alamuddin (now Amal Clooney) came along. George first laid eyes on the human rights attorney at his home in Lake Como, Italy in 2013. During a previous appearance on The Late Show with David Letterman, the 55-year-old actor revealed, "We met in Lake Como. She was a friend of a friend who came to visit and then I chased her for many months, calling and writing, those kinds of things." George also admitted to Ellen DeGeneres that "from the minute we met, we just sort of felt like we were going to be together."
He ended up proposing six months later, and even though he had it all planned out, it ended up being "one of those horrible moments," he told Ellen. "I plotted the whole thing out. I had the ring hidden behind her. I had music playing, my aunt Rosemary's gonna sing 'Why Shouldn't I.' Everything was planned out . . . it was like 25 minutes. Finally I literally said, 'Look, I hope the answer's yes, but I need an answer 'cause I'm 52 and I could throw out my hip pretty soon.' And she said 'Oh, yes,' and it worked out really well."
Fast-forward a few months later and George and Amal are husband and wife. The couple tied the knot in Venice, Italy in September 2014, and are currently expecting twins (a boy and a girl)! Maybe fairy tales do exist.
Image Source: Getty / Clemens Bilan