How Did Jake Gyllenhaal Meet Heath Ledger?
Jake Gyllenhaal's Story of How He First Met Heath Ledger Will Make You Miss Him Even More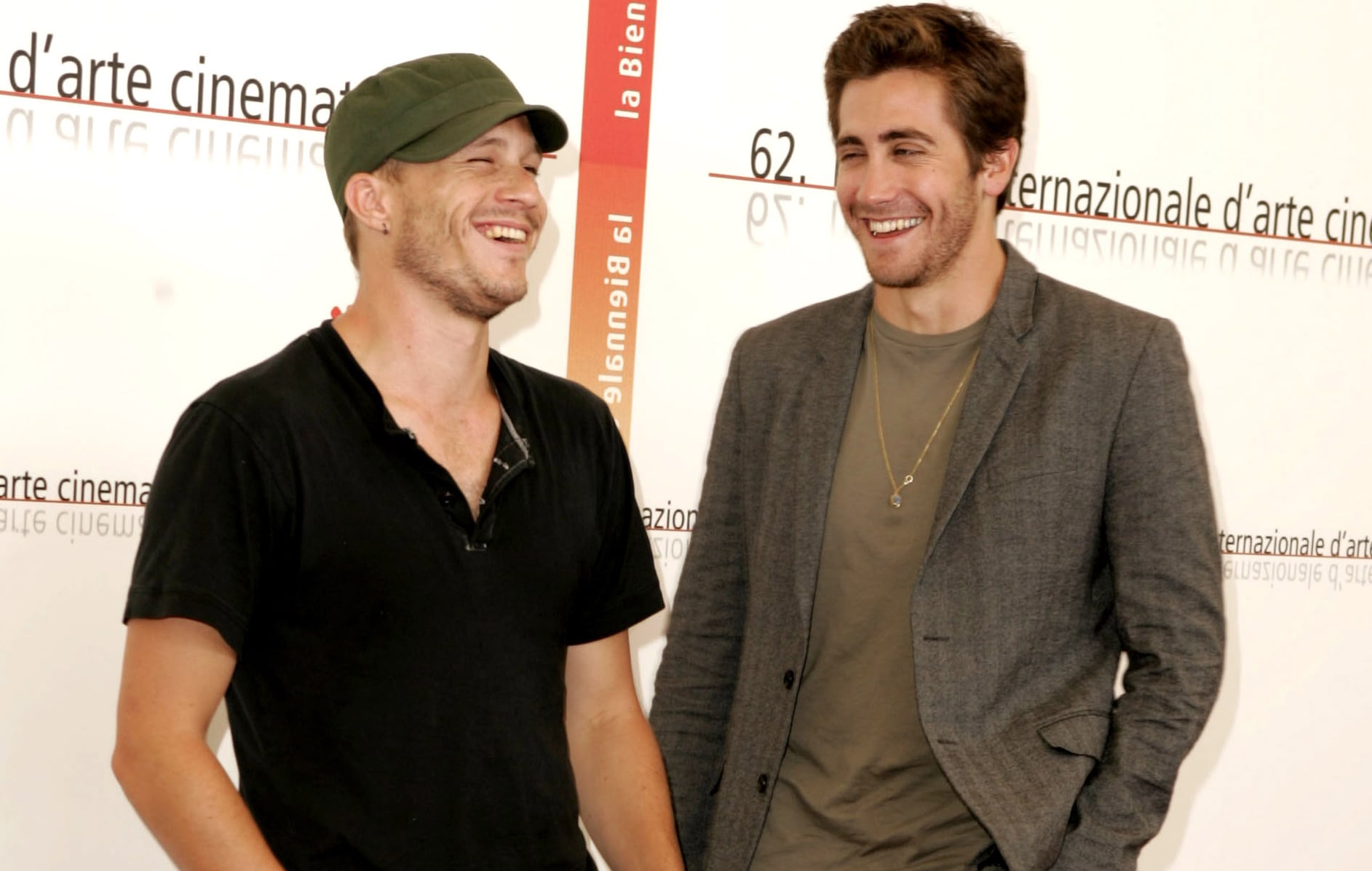 It's almost been 10 years since Heath Ledger tragically passed away, and one person who's still deeply affected by the loss of his friend is Jake Gyllenhaal. In a recent profile for the February issue of GQ Australia, Jake opened up about the very first time he met Heath. "I was auditioning for Moulin Rouge! Baz Luhrmann had chosen three actors. It was Ewan [McGregor], it was Heath, and me," he explained. "I never met Heath, I only heard about him. They would literally put me in a room and lock the door and Heath would come in and then Heath would be shuffled through the door. I never saw him."
Ewan ended up landing the role, but the loss actually helped bring Jake and Heath together. "When Ewan was cast, I finally met Heath and we sort of became friends before Brokeback Mountain based on our mutual frustration. When Brokeback Mountain came out and it got all the attention it did, I remember, a few months later, Heath called me and he was like, 'Hey, mate, I got some news for you.' I said, 'What?' He said, 'Baz just offered me his next movie. I just wanted you to know, I f*cking turned it down!' So that was how much Heath loved me, you know. That was how I met him."
In addition to starring together in 2005's Brokeback Mountain, Jake is also the godfather to Heath and Michelle Williams's daughter, Matilda (her godmother is Michelle's BFF Busy Philipps).