How Did Jennifer Aniston and Courteney Cox Meet?
Jennifer Aniston and Courteney Cox Didn't Let an Ex Get in the Way of Their Friendship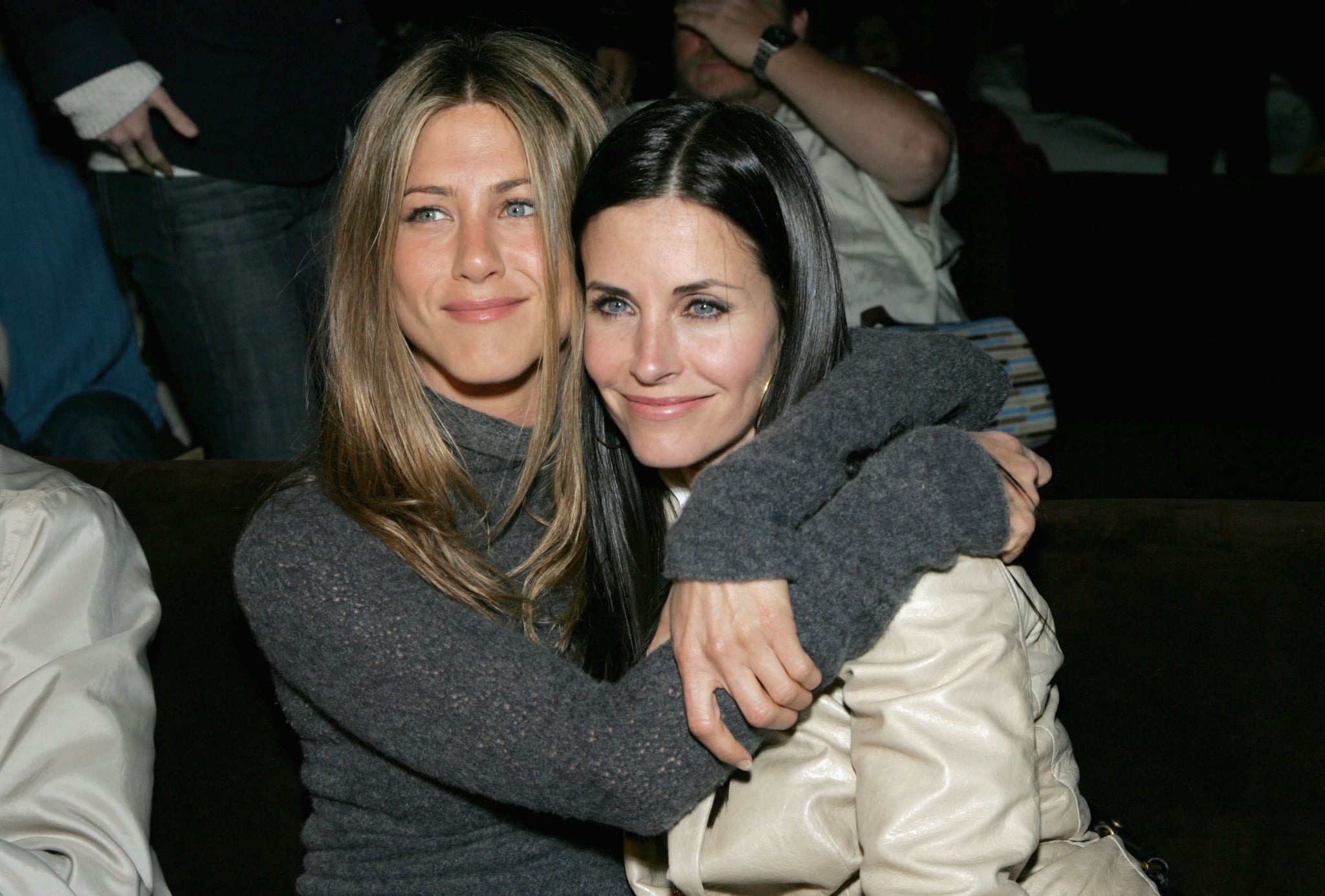 Jennifer Aniston and Courteney Cox have been friends for more years than we can count, and they always have each other's backs. The longtime pals forged a close bond in the early '90s after meeting on the set of Friends. "They wanted Court to play Rachel [Green]. Unbeknownst to each other, I wanted to play Rachel and she wanted to play Monica [Geller]," Jennifer told Collider in 2015. "It worked out perfectly." During that time, Jennifer briefly dated Counting Crows frontman Adam Duritz, though he later moved on to Courteney in 1997 and they split shortly after.
Still, Jennifer and Courteney didn't let their shared love interest get in the way of their friendship and have remained tight ever since then; Jennifer is the godmother to David Arquette and Courteney's daughter, Coco, and Courteney served as Jennifer's maid of honor at her 2015 wedding to Justin Theroux. Back in 2014, Jennifer gushed over her best friend in More magazine, saying, "There's absolutely no judgment in Court. You'll never feel scolded. She's extremely fair, ridiculously loyal and fiercely loving." More recently, Courteney came to Jennifer's defense after people dragged Jennifer into Brad Pitt and Angelina Jolie's divorce drama. "I feel like we're exacerbating it by even talking about it," she said. "It's not about her." Meanwhile, Jennifer has shown support for her BFF by guest starring on Courteney's shows, including Dirt and Cougar Town.
Image Source: Getty / Alberto E. Rodriguez