How Did Kit Harington and Emilia Clarke Meet?
Kit Harington Can Still "Remember Vividly" the First Time He Met Emilia Clarke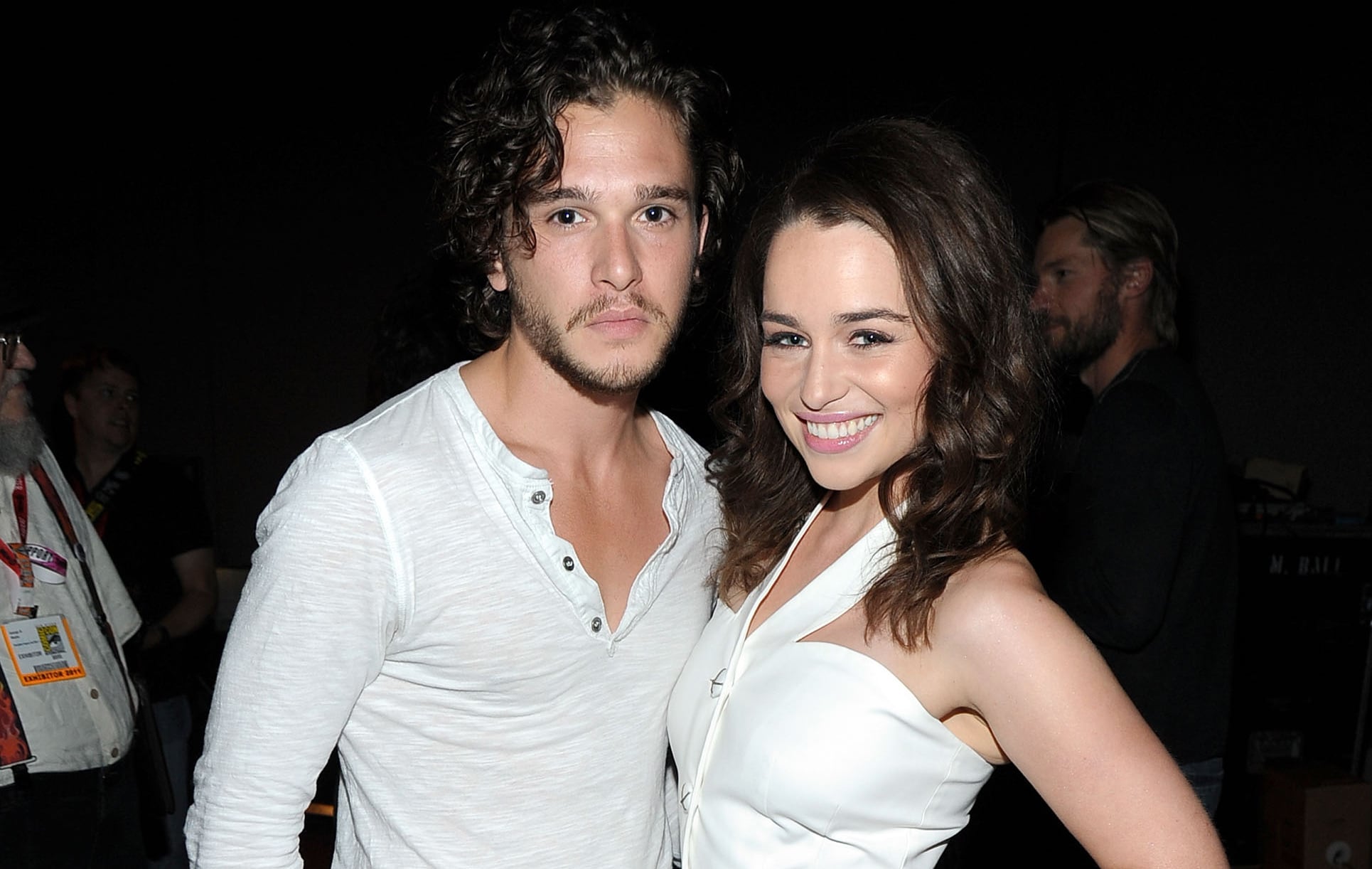 Even though it took Jon Snow and Daenerys Targaryen seven seasons to finally meet on Game of Thrones, Kit Harington and Emilia Clarke's friendship can be traced all the way back to before season one even began. In the August issue of Elle, Kit recalled the first time he met Emilia, saying, "I remember vividly the first time I met Emilia, which was in the hotel bar in Belfast, before season one. I was sort of bowled over by this absolutely stunning, petite girl with this wicked sense of humor. We became very fast friends quite quickly."
Interestingly enough, Kit and Emilia didn't film their first Game of Thrones scene until season seven, and Emilia called their on-set meeting "weird." "Both of us were going, 'Ahhh what are you doing on my set?'" Emilia told EW in August. "We were both kind of freaking out," Kit added. "Usually you start working on a movie and meet [a costar] for the first time and you develop chemistry on screen over time. Here, you know somebody for seven years and you've watched their character on screen all that time. So it's a unique experience as an actor to come together and know the world is watching." Now that Jon and Daenerys have finally met, hopefully this means we'll be seeing a lot more of them in season eight.