How Did Steve Irwin Die?
The Details About Steve Irwin's Tragic Death Will Still Make You Uneasy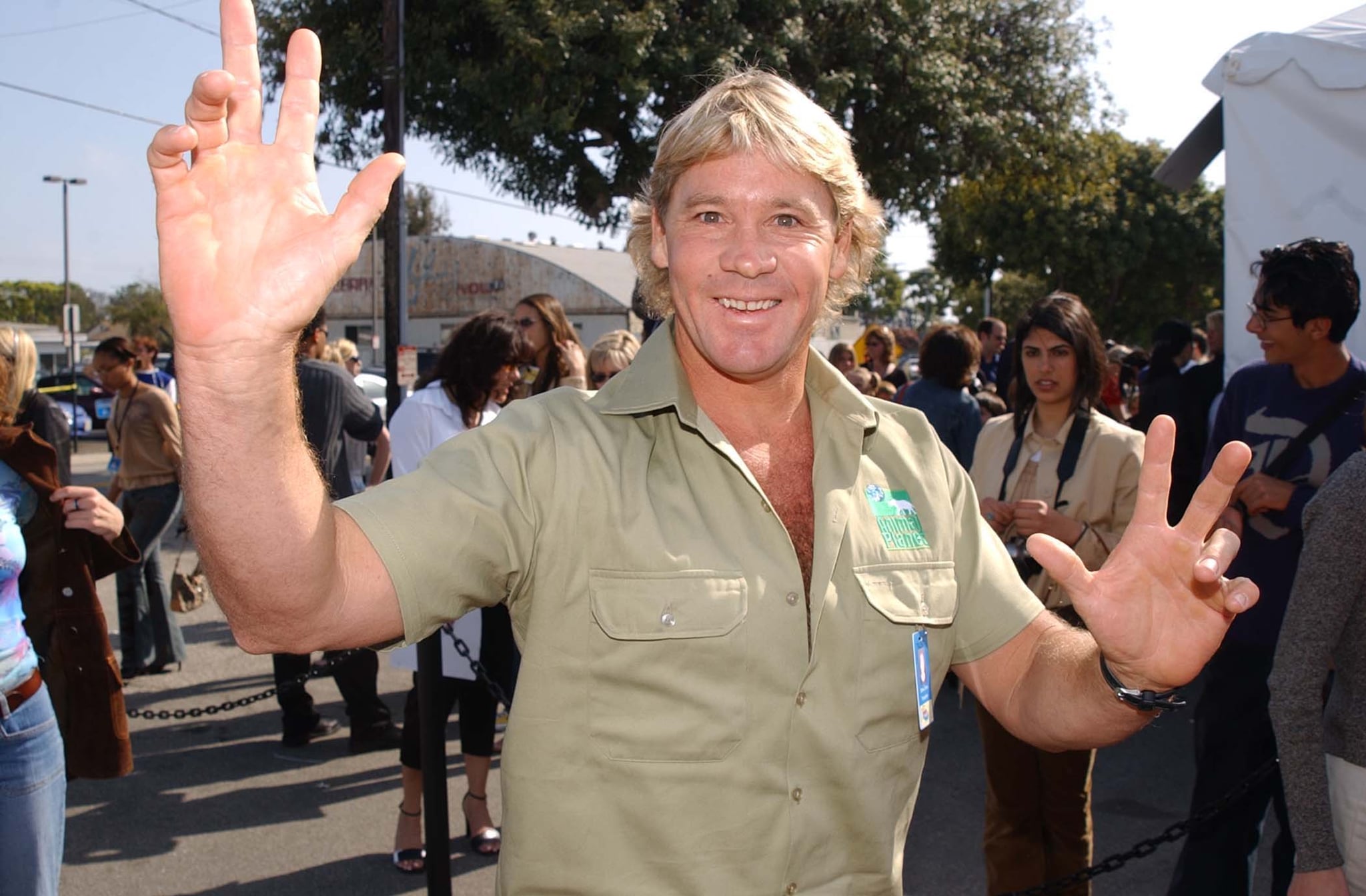 Steve Irwin passed away on Sept. 4, 2006, and the details surrounding his death are still incredibly distressing. The Crocodile Hunter was only 44 years old when he was fatally stabbed by a stingray in a freak accident. While filming an underwater documentary called Ocean's Deadliest at Batt Reef, near Port Douglas, Queensland, Australia, the famed television personality and his cameraman Justin Lyons came face to face with an eight-foot-wide stingray when they went snorkeling in shallow waters to obtain footage for his daughter's children's program Bindi the Jungle Girl. After a few takes, the two decided to go back in the water for "one last shot" of Steve standing behind the stingray as it swam back into the ocean.
While stingrays are usually pretty docile, out of nowhere the creature started "stabbing wildly with its tail." Justin, who is said to be the sole witness of the attack, added that there must have been "hundreds of strikes within a few seconds." While Steve initially thought the stingray had punctured his lung, they soon realized the extent of his injury was much greater.
The stingray's barb had actually pierced his heart, and Steve quickly began to bleed out. As the crew headed back to the main vessel, Justin tried his best to comfort Steve. "He was in extraordinary pain . . . The damage to his heart was massive," he explained. "I was saying to him things like, 'Think of your kids, Steve, hang on, hang on, hang on.' He calmly looked up at me and said, 'I'm dying.' And that was the last thing he said . . . those were his final words."
Justin continued performing CPR as they rushed him to the nearby Low Isles, but sadly, medical staff pronounced him dead upon arrival. Since Steve was known for putting himself in danger for his work, Justin admitted he always had a feeling he would die in a "weird" way. "It was probably always going to be something weird with Steve . . . it would always be a crazy, silly accident," he said. "And as it turns out that's exactly what it was."