How Do You Pronounce Timothee Chalamet?
You've Been Pronouncing Timothée Chalamet's Name Wrong This Whole Time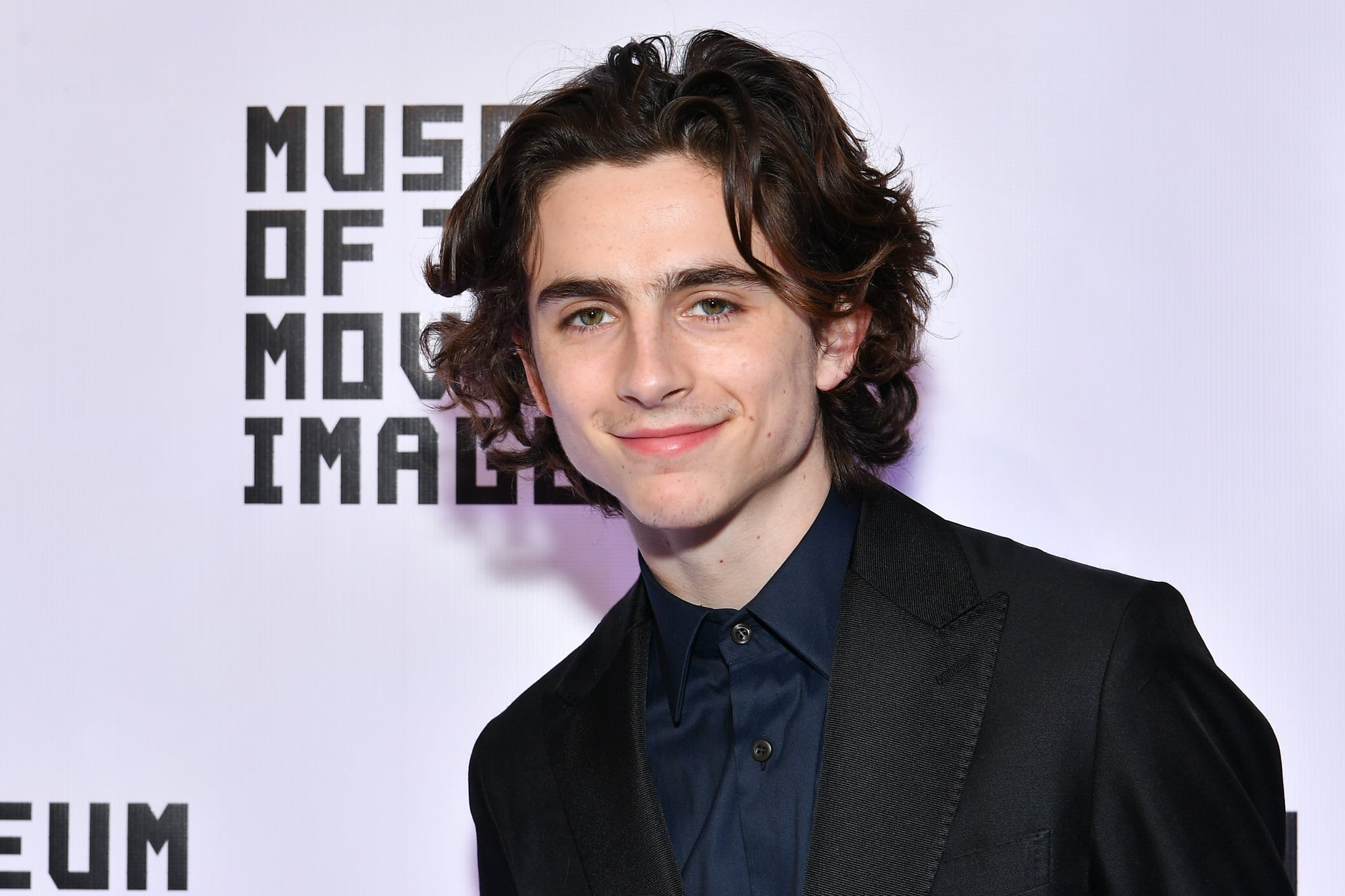 Few actors have had a hotter breakout year than Timothée Chalamet. The 21-year-old actor starred in not one, but two critically-acclaimed films in 2017: Lady Bird and Call Me by Your Name. It's the latter movie that's earning Chalamet serious Oscar buzz. As Elio, a young man who finds himself falling for the graduate student who is staying with his family over one summer in Italy, Chalamet is nothing short of a revelation. Since you're going to be hearing a whole lot of his name in the months to come, we thought it was time for everyone to learn how to properly pronounce Timothée Chalamet. Chalamet was born and raised in America, but his father is from France, which explains his unique name. Despite the accent mark, his first name is pronounced exactly how you would imagine — "Timothy." The actor's last name is a tad bit trickier. You may have been thinking it's "Shal-met" or even "Chal-met," but it has way more flare. Thankfully, back in 2014, when he was starring in Showtime's Homeland, Chalamet was interviewed by Teen Vogue where he offered up a proper pronunciation of his name. Say it with us everyone, it's "Shal-uh-may." Not too hard, right?
According to houseofnames.com, Chalamet is a noble French surname. The name originates from the Lorraine area of France. As for Timothée, the French variation of the English name means "honoring God."
Chalamet's parents appear to have given him the best of both worlds when he was growing up. The young actor was born and raised in New York City, but he speaks French fluently. In an interview with Vanity Fair, Chalamet revealed he spent his summers in France when he was growing up. His experience with one of the romance languages paid off when he decided to learn how to speak Italian for Call Me by Your Name.
Now that you can properly pronounce Chalamet, you can proceed with telling all of your friends about the talented actor who they'll be seeing everywhere in 2018. Not only is Chalamet a potential Oscar nominee, in the coming months he's set to star in Hostiles alongside Christian Bale, A Rainy Day in New York with Elle Fanning, and Beautiful Boy with Steve Carell. You can bet you're about to hear a whole lot more from 2017's breakout star.
Image Source: Getty / Dia Dipasupil