How George Clooney's Parents Met Amal
The Sweet Story of How Sparks Flew the Night George Clooney Met Amal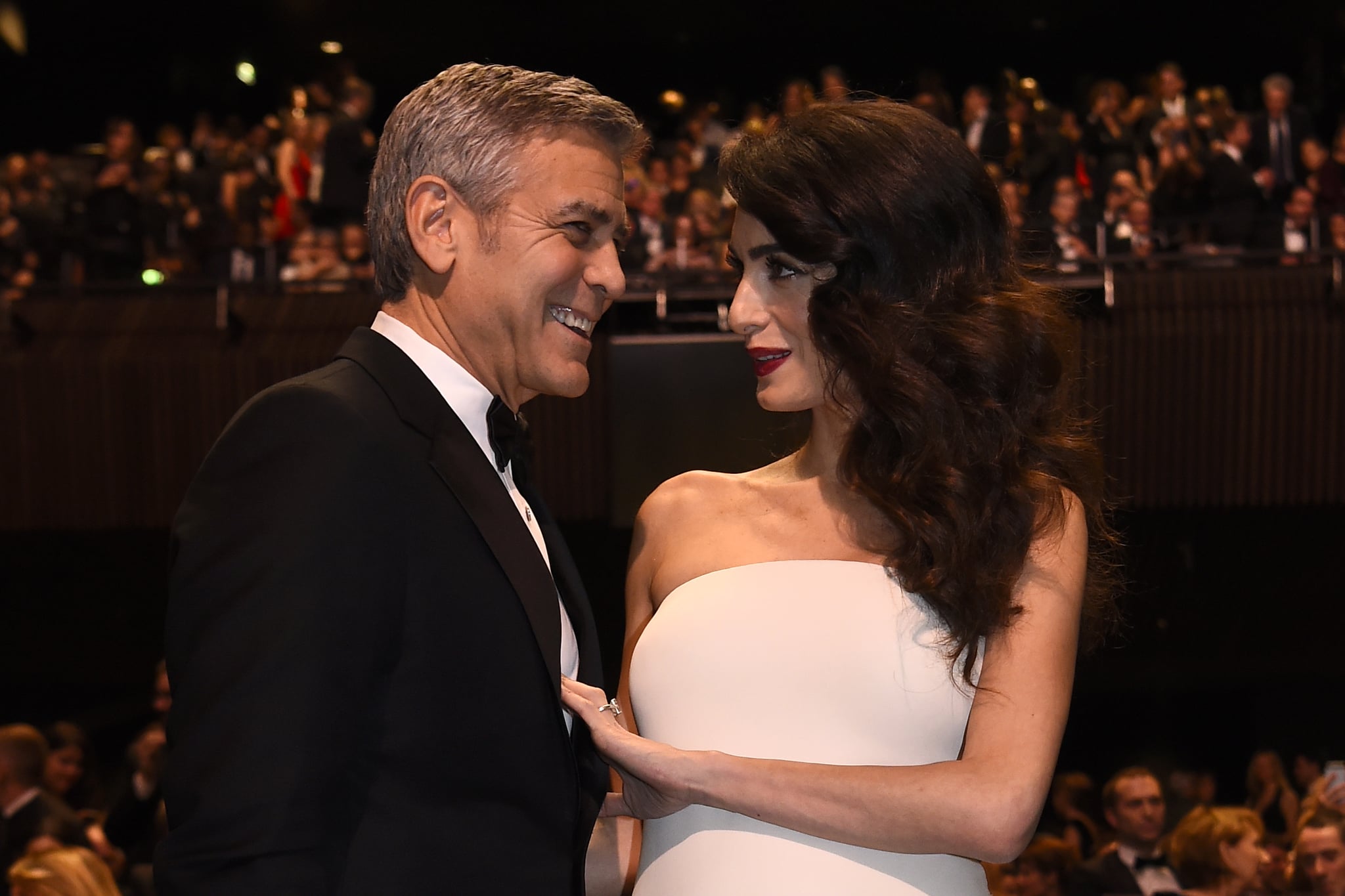 When George Clooney met Amal Alamuddin, their chemistry was obvious to those around them — including George's parents. His father, Nick, told People that George and Amal met during a dinner gathering in 2013, and both Nick and his wife, Nina, were there. In fact, George's parents answered the door when Amal arrived, and she made a great first impression.
"She introduced herself to us and we talked," he said. "She was obviously very charming, gorgeous, and so clearly accomplished, but by the time we had supper that night, it was clear there was a kindness to her and an inclusiveness."
And as for George's reaction to Amal, the actor was definitely impressed. He's talked about that night publicly, saying that she was a friend of a friend who came to visit, and he "chased her for many months" afterward. As George's dad explained, "By the end of supper, I started looking over at Nina and saying, 'Look ouuuut, this could be trouble for this young man!'"
George has revealed that he knew "fairly quickly" that he wanted to spend the rest of his life with Amal, and according to his parents, sparks flew instantly. "I really think by the time that first [meeting] was over, his and her fates were sealed, both of them," his father said. "She was so remarkable and he was so remarkable around her."
Since then, the couple has shared plenty of sweet moments together, most recently welcoming twins Ella and Alexander, a girl and a boy.