How Will the Greyjoys Help Daenerys Targaryen?
Game of Thrones May Have Just Casually Set Up One of Its Most Epic Battles to Date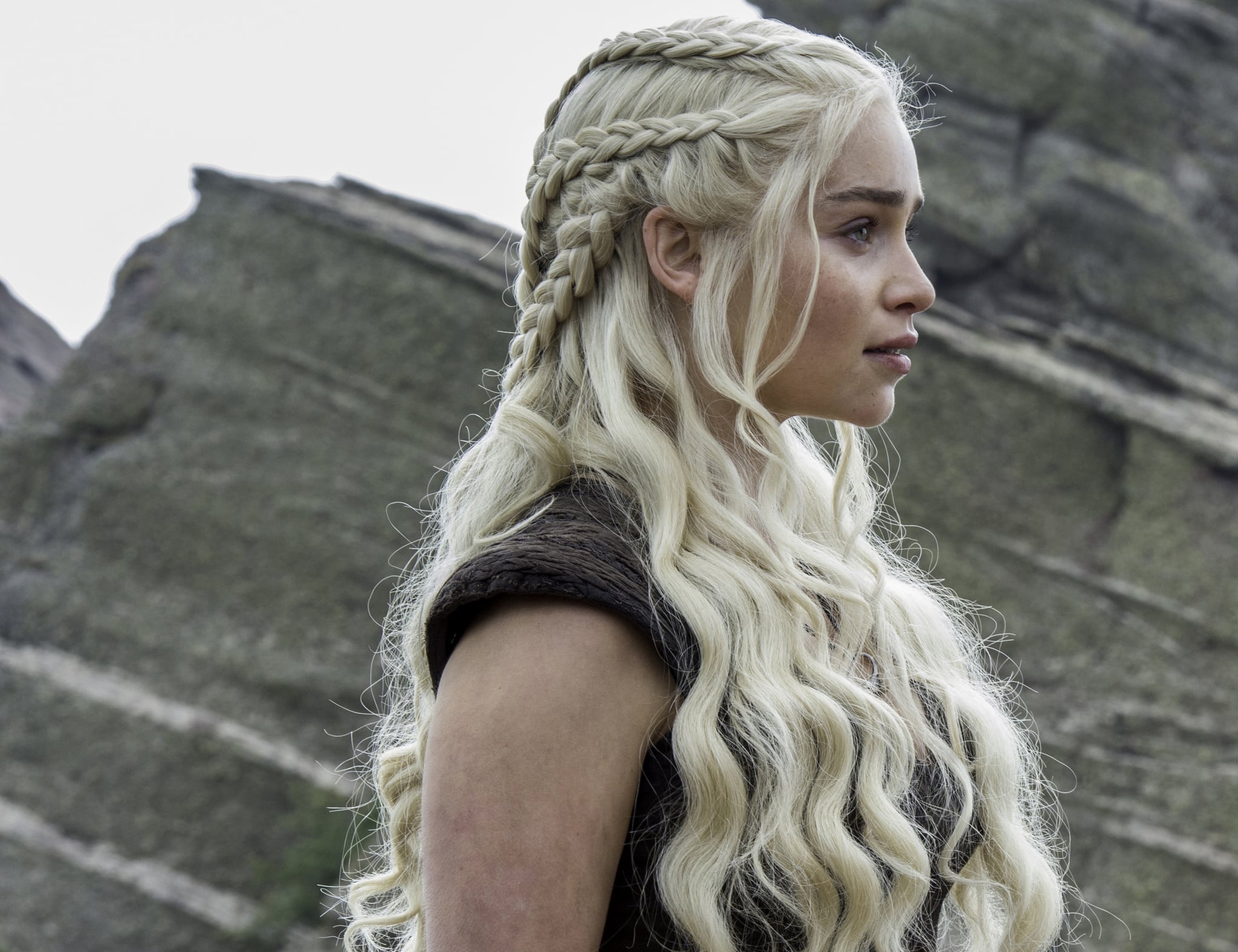 Much to the chagrin of avid fans, this week's Game of Thrones episode marked another week of frustrating plot-building. So much happened while nothing happened at all. There were, of course, amazing moments — we met little spitfire Lyanna Mormont, we saw a hint of the old Margaery . . . oh, and we got a hint about one of the show's biggest battles to date.
As you might recall, Daenerys Targaryen has just taken control of the Dothraki army after burning Khal Moro and company alive. She says something pretty telling as she prepares to attack King's Landing. She has a big enough army to defeat the Lannisters and take the throne. The only problem is . . . transportation. How will she get the Dothraki army and the Unsullied across the sea for battle?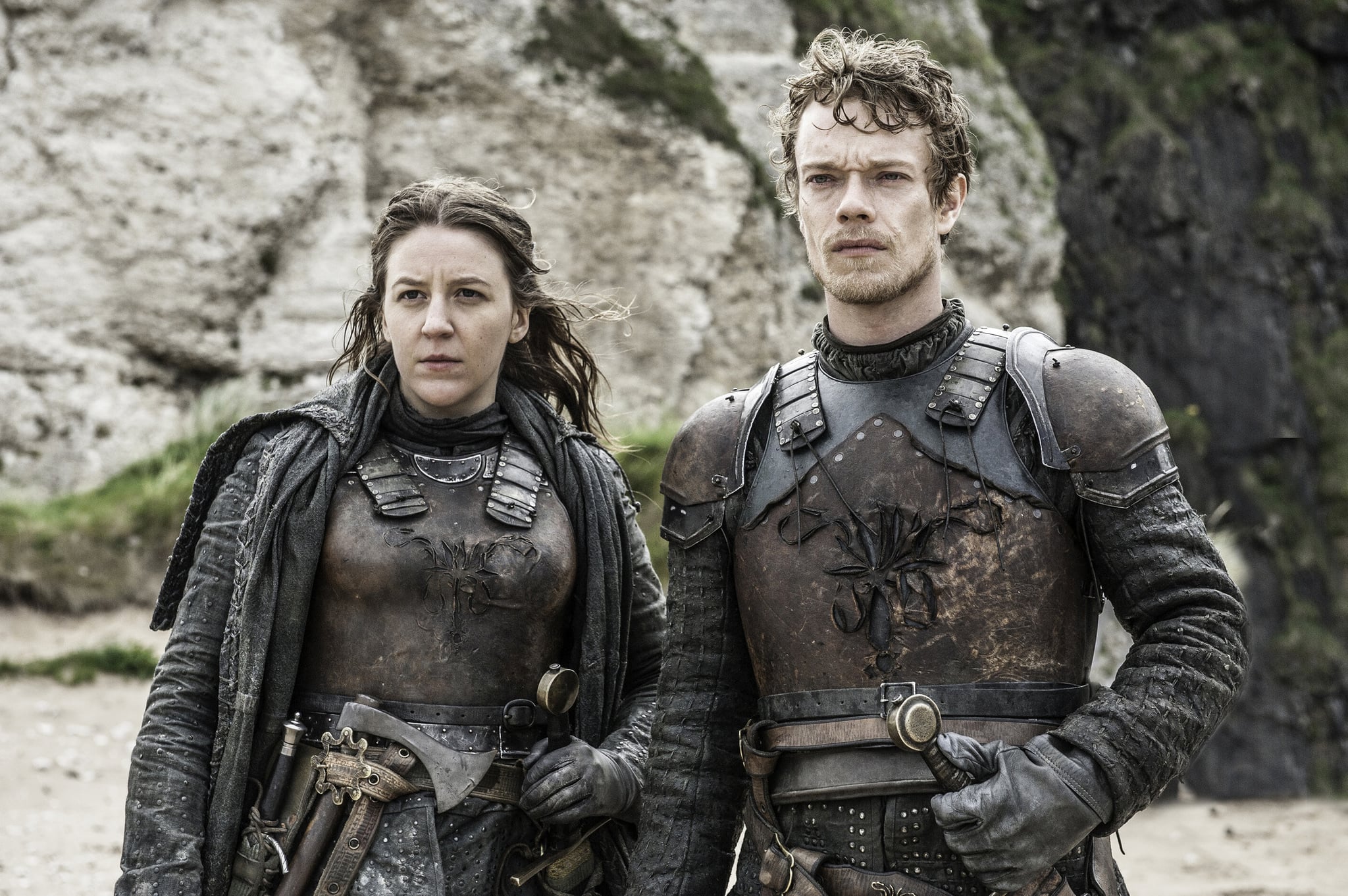 Well, it seems like a legion of boats is about to fall in the queen's lap. Over on the Iron Islands, the inimitable Euron Greyjoy has seized the throne and become king. What's more, he's vowed to murder Yara and Theon Greyjoy. The brother and sister understandably flee, and they take the entire fleet with them.
Now, here's the fun part. Euron has decided to vanquish Daenerys and use her army to take control of the seven kingdoms. This week, though, Yara reveals that she intends to get to Mereen first. She's not planning on killing the Mother of Dragons; she plans on making a pact, and we have a feeling we know exactly what that pact will be.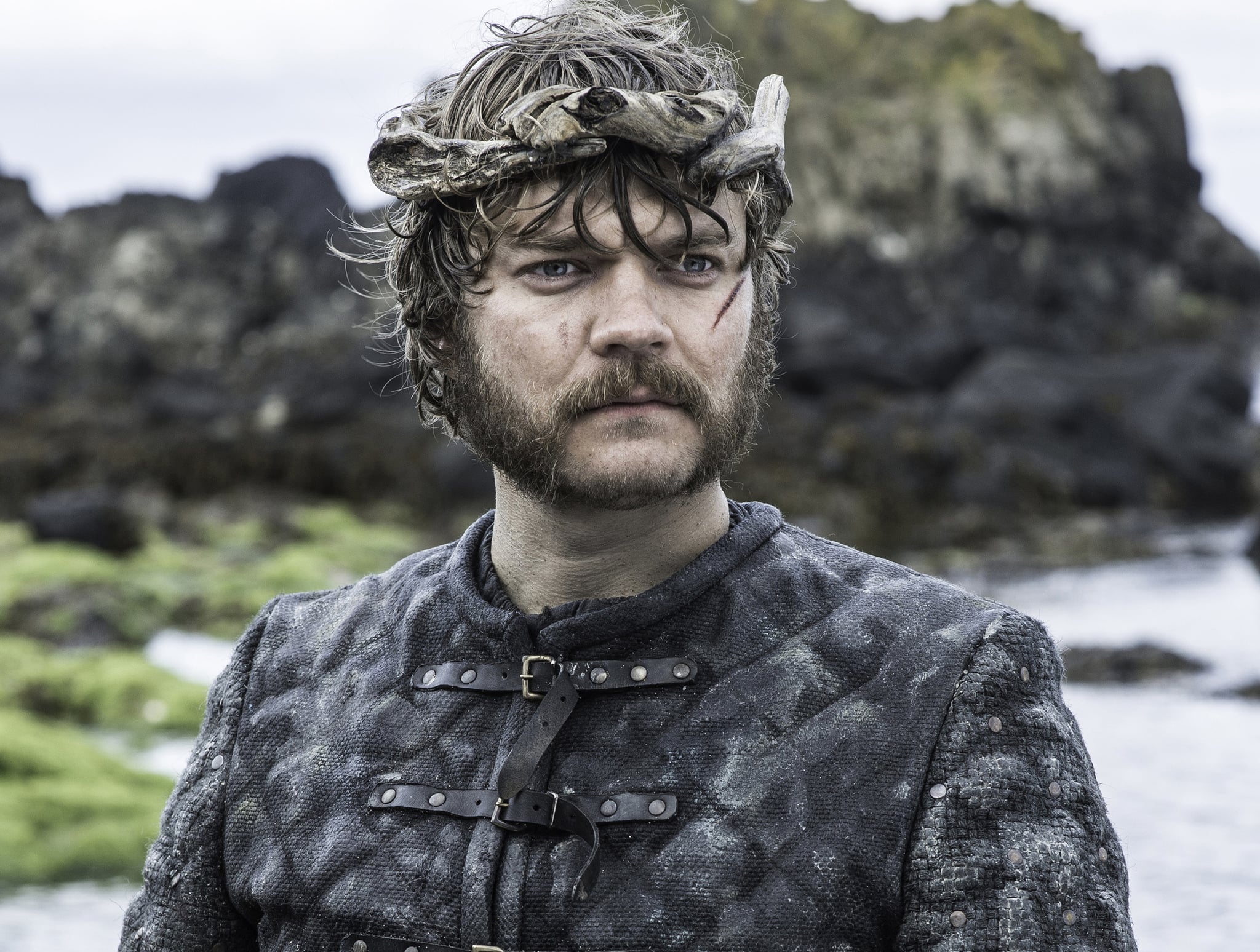 With a superfast legion of ships, there's a very good chance Yara and Theon will get to Daenerys first. Presumably, they will ask her to help them kill their uncle and take control of the Iron Islands. If Dany can deliver, we're assuming Yara and Theon will swear Greyjoy allegiance to the Targaryen name. This means Dany will acquire the Iron Army, fleet and all — her forces will more vast and vicious than ever. This puts her in a position to sail across the sea and blast the Lannisters to smithereens.
Make no mistake, Yara is just looking for a pact. But that tiny decision could have set into motion a devastating, epic, brutal finale.