How Harry and Eugenie's Weddings Will Be Different
Why You Shouldn't Expect Princess Eugenie's Wedding to Be Anything Like Prince Harry's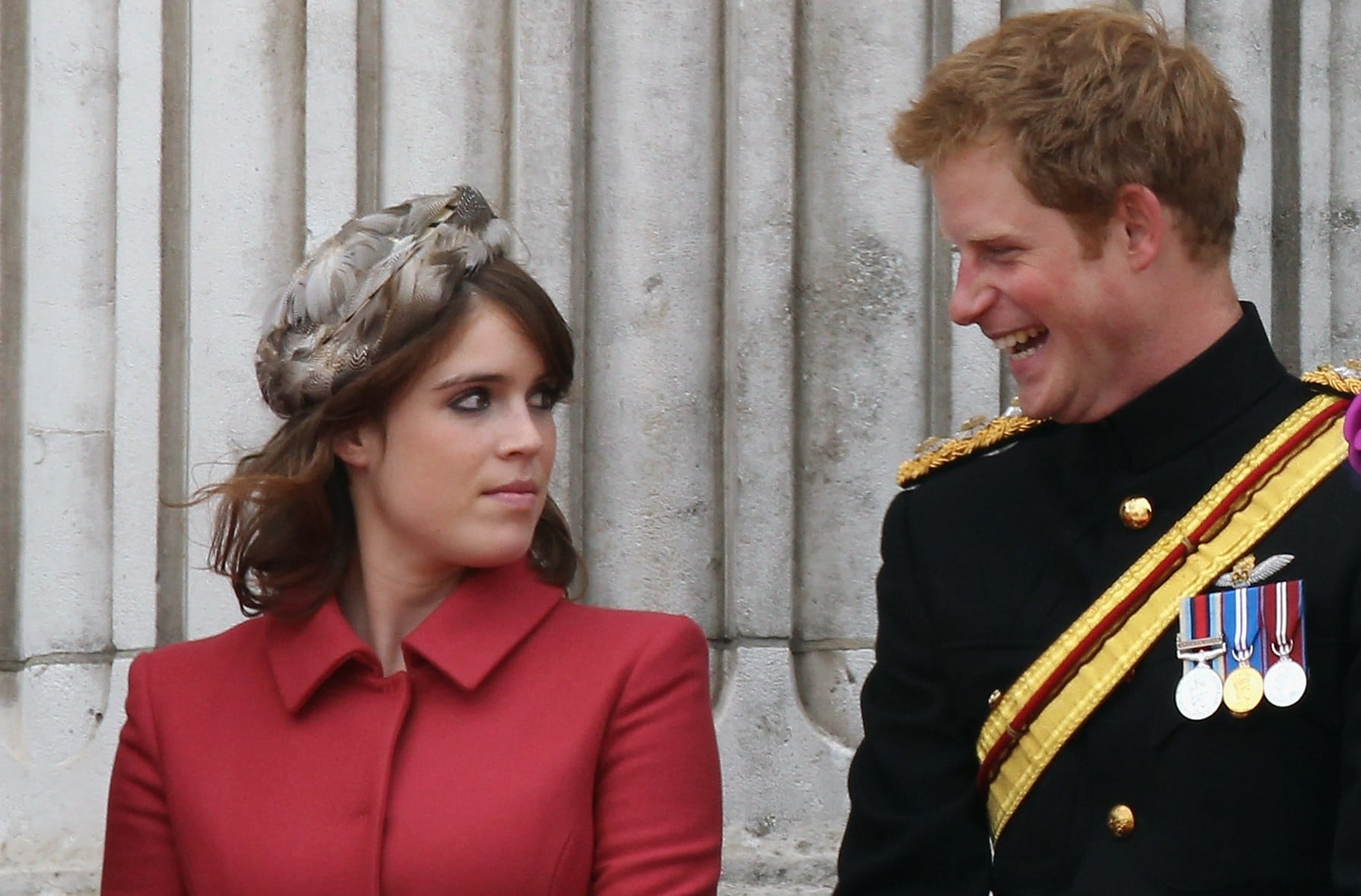 You wait years for a royal wedding, and then two come along in five months! Both Prince Harry and Princess Eugenie will marry this year in St. George's Chapel at Windsor (Harry on May 19 and Eugenie on Oct. 12), but when it comes to the details, each day is set to go down differently. Here's how.
1. Scale
Harry and Meghan Markle's wedding will be smaller in scale than William and Kate's, as the Cambridges' choice of Westminster Abbey seats 2,000 people, whereas St. George's Chapel seats 800. So although Harry and Meghan's guest list is still a good eight times larger than your average wedding, it is still less than half the size of William and Kate's. Like William and Kate, Harry and Meghan will host a reception straight after the ceremony for all their guests before shearing the guest list in half for an evening reception with just close family and friends.
Princess Eugenie and Jack Brooksbank's wedding will also be held at St. George's Chapel, so they could also invite up to 800 guests — or they could go for a smaller number if they choose. Eugenie's cousin Peter Phillips married at St. George's Chapel in 2008 and just had one reception afterward — at nearby royal residence Frogmore House — so if Eugenie and Jack wanted to keep numbers down, they could follow in Peter's footsteps and just have one reception.
2. Pomp
The prince's wedding is not a state occasion, but there will be a few flourishes throughout the day. He and Meghan have already confirmed a short carriage ride through the town of Windsor, and Meghan's wedding day will be the first time she is eligible to wear a tiara — most likely on loan from the queen. Because of Harry's 10 years in the armed forces, there will be the appropriate military touches, including the groom's wedding outfit, which is most likely to be his army dress uniform. Meanwhile, the daytime wedding and evening reception means one very important thing: outfit change!
With no military connection, Eugenie's dress code will simply mean traditional wedding attire, and if there's just one reception after the ceremony, just one outfit for the entire proceedings. Eugenie will wear a tiara — likely to be the York tiara, which is said to have been a gift to her mother from the queen and Prince Philip on her own wedding day. Eugenie and Jack could also choose to take a short carriage ride, as did Eugenie's cousin Peter Phillips and his new bride, Autumn, back in 2008.
3. Cost
Shortly after Harry's engagement announcement, the Kensington Palace press office confirmed, "As was the case with the wedding of The Duke and Duchess of Cambridge, The Royal Family will pay for the core aspects of the wedding, such as the church service, the associated music, flowers, decorations, and the reception afterwards." Wedding planner Aimee Dunne has guessed that the final bill for Harry and Meghan will by nearly $700,000; meanwhile, security (paid for by the British public) is likely to run into the millions.
The princess's wedding cost will also be picked up by the royal family, and again, security will be covered by tax-payers. Although Harry's wedding is not a state occasion, there will be a number of diplomatic invites being sent out, with probably less so for Eugenie, potentially making her security bill less.
4. Guest List
When Prince William married, as a future king, his day needed to include many of international royals and assorted dignitaries; however, Harry and Meghan will be spared the exhaustive list of "shoulds." There could still be some high-profile names on the invite list, though, including Harry's personal friends Barack and Michelle Obama and Canadian Prime Minister Justin Trudeau with his wife, Sophie Grégoire Trudeau, who have a connection to both Meghan and Harry. Harry is also close friends with David Beckham, Cara Delevingne, Margot Robbie, Joss Stone, and James Blunt, while Meghan is close with Serena Williams, Priyanka Chopra, and Millie Mackintosh.
There will always be an element of diplomacy to royal weddings, but Eugenie will feel it less than her cousin Harry and will have more freedom in who she chooses to invite. Eugenie has plenty of celebrity friends of her own, and her guests could include Ellie Goulding, Cara Delevingne, James Blunt, Ashton Kutcher, and Mila Kunis.