How Are Kirk Douglas and Catherine Zeta-Jones Related?
Yes, Kirk Douglas and Catherine Zeta-Jones Are Technically Related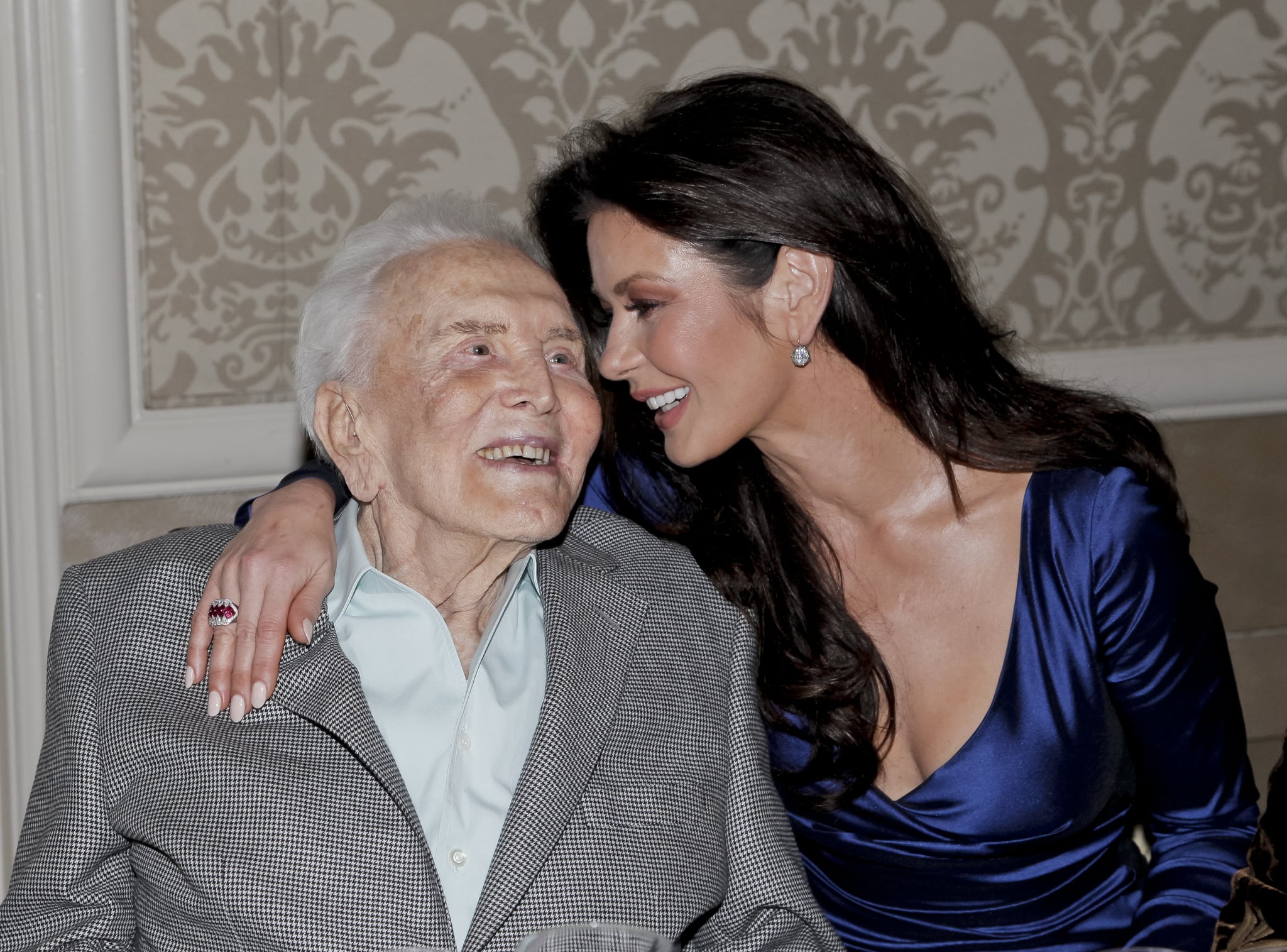 When Catherine Zeta-Jones hit the stage with legendary actor Kirk Douglas at the Golden Globes on Sunday night, many people were wondering just why the Chicago star was chosen to honor the 101-year-old with a tribute to his work before presenting the award for best screenplay together. The answer is actually pretty simple: Catherine is Kirk's daughter-in-law. She married Kirk's son Michael Douglas in 2000, and they are proud parents to son Dylan and daughter Carys.
While Catherine and Michael briefly separated in 2013, they were able to put the past behind them and now seem stronger than ever. Catherine seems to have a very close relationship to her father-in-law, Kirk, whom she honored on Instagram in December when he turned 101. While it isn't known why Michael wasn't in attendance at the Globes on Sunday, Catherine looked more than happy to present with her family member.