How Many Corgis Did the Queen Have?
The Heartbreaking Reason Queen Elizabeth Will Not Get Any More Corgis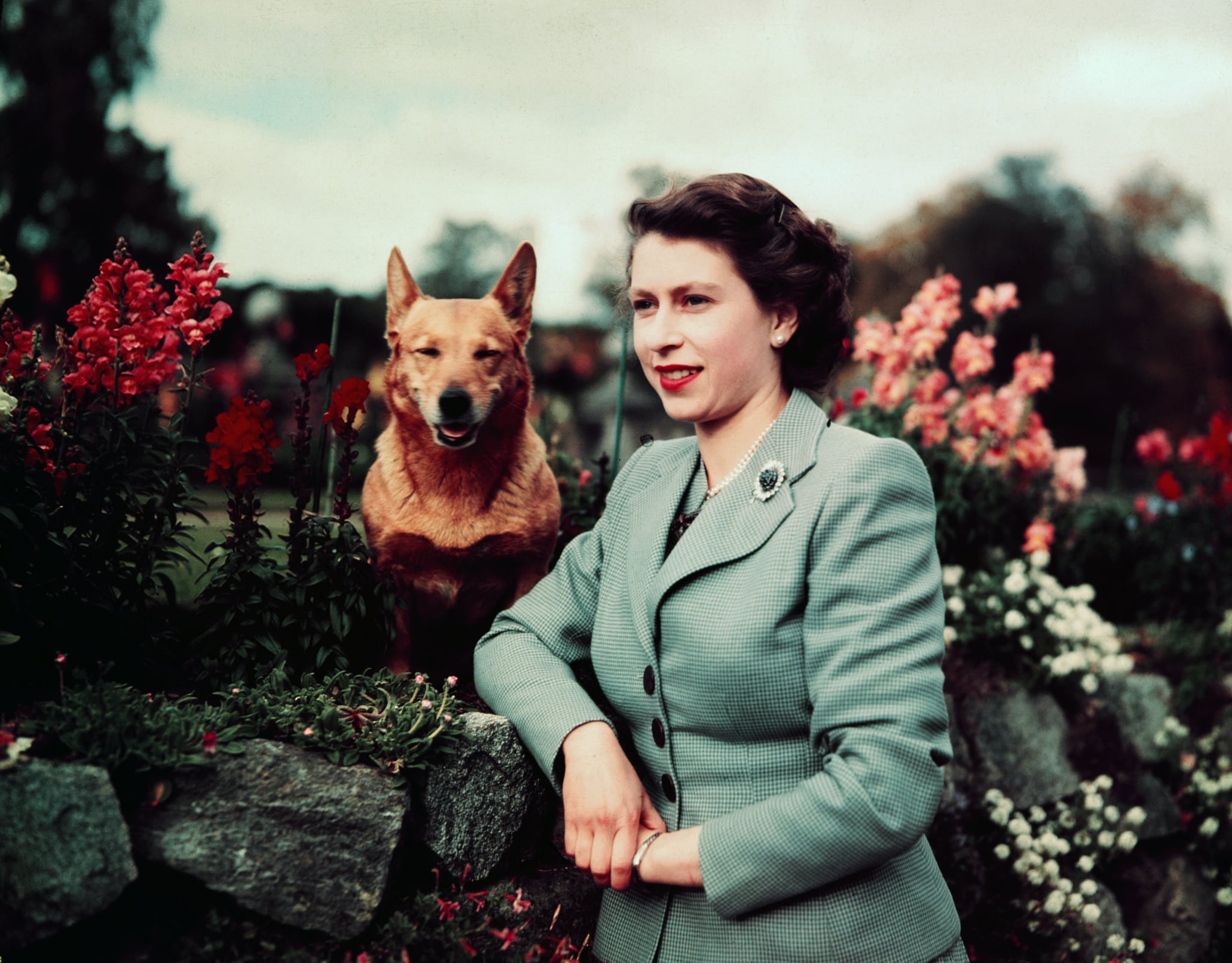 Queen Elizabeth's love for her corgis has been well documented over the years, and this passion started when she was just a small child. After encountering corgis owned by the children of the Marquess of Bath, the then Princess Elizabeth became enamored with the breed, and she finally was able to get her own at age 7.
A few years later, Elizabeth invented the "dorgi" (a Corgi-Dachshund cross) with her sister, Princess Margaret, before being gifted a corgi named Susan on her 18th birthday in 1944. From then on, a dog dynasty was born, and Susan produced at least 10 generation of royal corgis. Overall, Queen Elizabeth has owned more than 30 corgis in her lifetime.
Unfortunately, Willow, the last descendant of Susan, was recently put to sleep after suffering from cancer-related illnesses, and it's reported that the Queen is taking the loss "extremely hard." While she still has Vulcan and Candy — two dorgis — as well as an adopted pup named Whisper, Willow was the only dog left with a link to her childhood.
Sadly, it seems that the dog dynasty might truly be coming to an end. In 2015, it was announced that Queen Elizabeth had decided to stop breeding Pembrokeshire Welsh corgis for a pretty heartbreaking reason: she doesn't want to leave any behind when she dies.