Princess Eugenie and Jack Brooksbank are officially married [1]! The couple tied the knot on Oct. 12 at St. George's Chapel in Windsor, in a stunning ceremony packed with gorgeous gowns [2], adorable bridesmaids and pageboys [3], and romantic moments [4]. But when the whopping group of 850(!) guests clear out, what's the total bill? We've broken down the estimated costs of the royal wedding, and while it likely came in cheaper than Prince Harry and Meghan Markle's nuptials [5], the price tag will still make your jaw drop.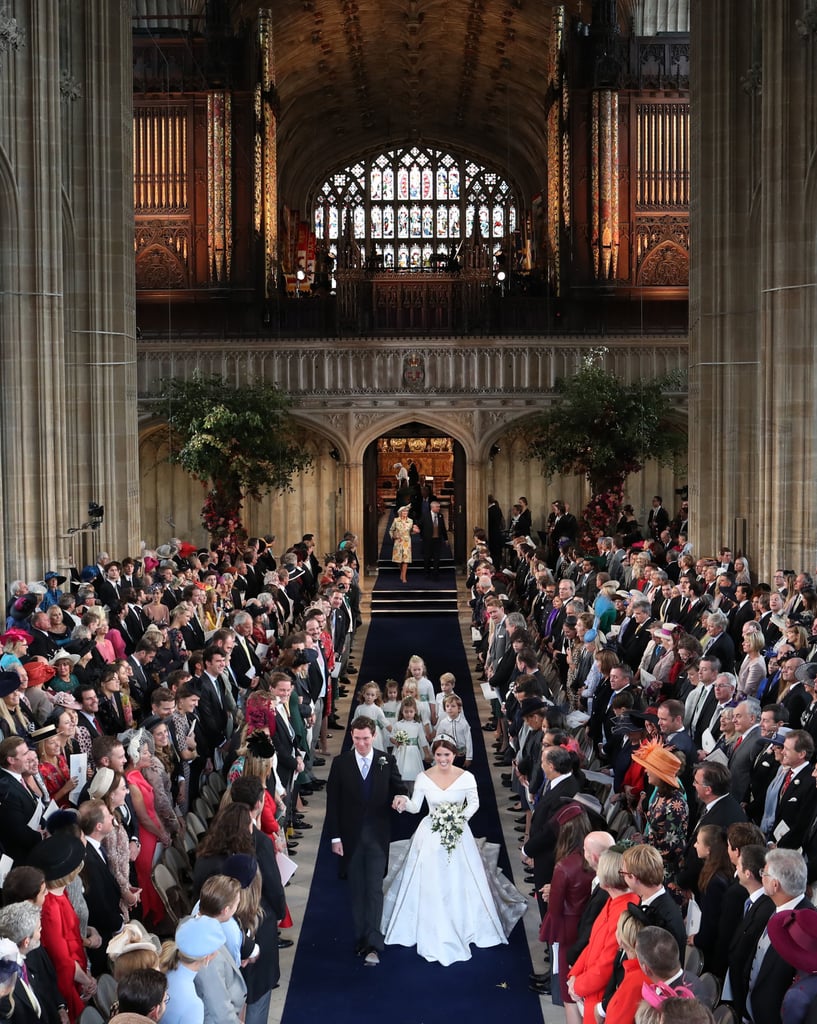 In a royal wedding, things can get pretty expensive, and the royal family customarily foots most of the bill [6], including the service, reception, flowers, music, and decorations. Something not usually covered by the royals? The cost of security, which is covered by taxpayers and estimated to be around $2 million for Eugenie and Jack's nuptials. That's certainly not a tiny number, but in comparison to Harry and Meghan's $41 million bill, it's a bit easier to swallow.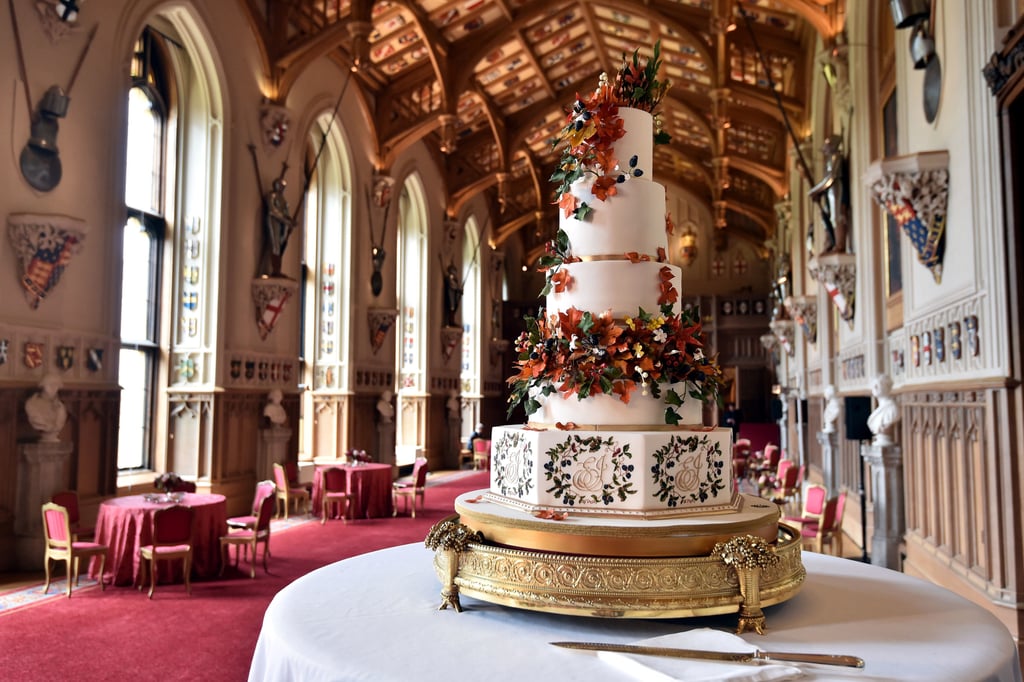 In addition to the price of security, Eugenie and Jack also needed to accommodate their 850 guests [7]. They chose a five-tier red velvet and chocolate cake for the occasion, which is reported to have cost $10,000 [8].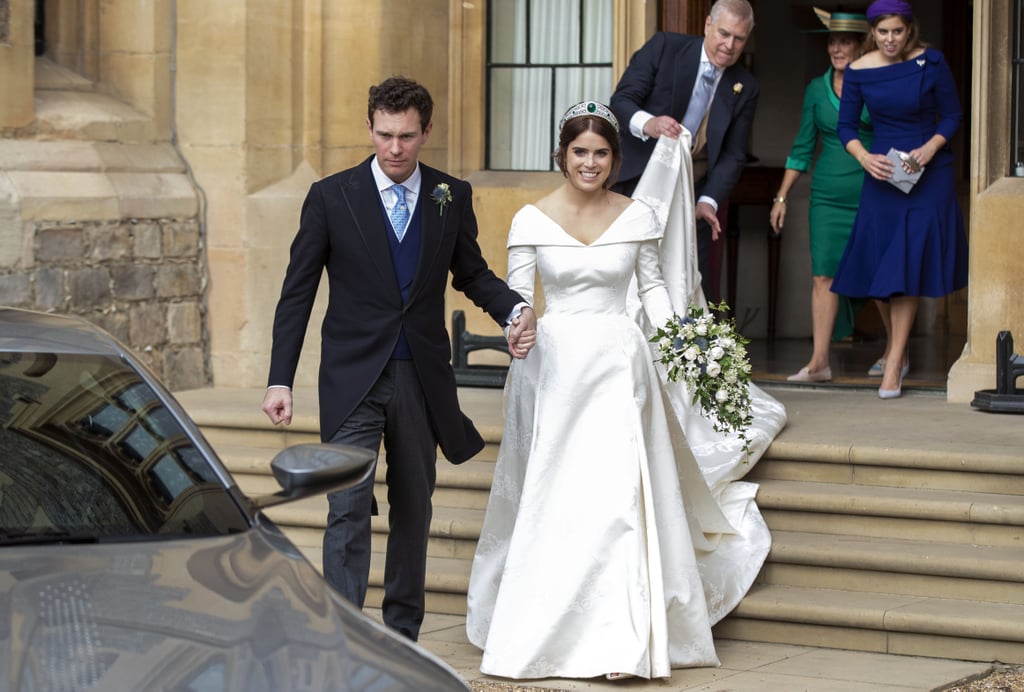 While there's no official word on the cost of Eugenie's detailed Peter Pilotto dress [9], it likely falls more in the range of Meghan Markle's $135,000 Givenchy gown [10] than Kate Middleton's $434,000 Alexander McQueen pick.
Regardless of the price tag, it's easy to see why these elegant and unique celebrations catch the eye of thousands each time. These royal memories are worth their weight in gold.