How Much Meghan Markle Costs the Royal Family
The Addition of Meghan Markle to the Royal Family Has Meant an Increase in Spending For Prince Charles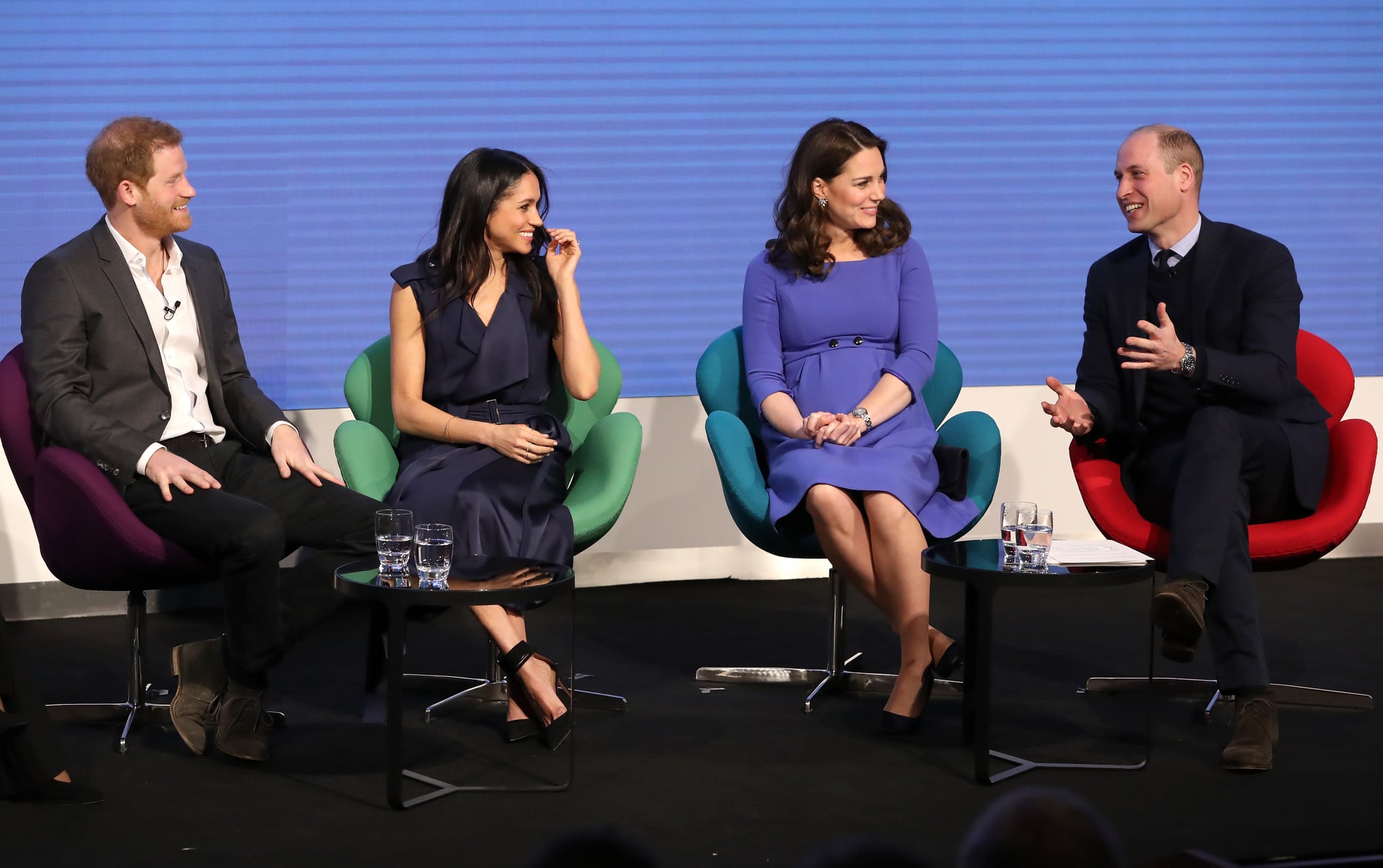 Being a royal isn't cheap, but when Prince Harry announced his engagement to Meghan Markle in 2017, it apparently came at a cost to Prince Charles. According to The Telegraph, figures released recently show that the amount spent by Prince Charles on funding the activities of his children and their families increased by 40 percent last year, as Meghan began her official duties.
Charles largely pays for his children and their families, funding their public engagements and activities. Adding an extra family member was bound to add an extra cost, but the increase in cost wasn't all due to Meghan. It also reflected William and Kate's increased roles in the family, as they began to take on extra responsibilities. This comes following the queen's decision to reduce her duties and Prince Philip's retirement from royal engagements. Last year really was a busy year for the young royals, and we saw them step up and take on many more responsibilities as the year progressed — Kate even did a number of these while pregnant.
People have always been interested to know how the British royal family stays so rich, and though there are a number of royal revenue streams, a large part of those royal riches come from historic private estates. Prince Charles receives the bulk of his income from the Duchy of Cornwall, which spans over 130,000 acres across large parts of the south of England. It was originally created by King Edward III in 1337 and has since been handed down to the eldest surviving son of each monarch.
The new figures show that Charles received over £21 million ($27.5 million) from the Duchy in 2017-18, a record number. However, his costs went up in line with this. He paid almost £5 million ($6.5 million) toward the activities of his children, an increase from just over £3.52 million ($4.6 million) the year before.
We can probably expect this number to grow once more in 2018-19, with the addition of Prince Louis to the family, and events like the Invictus Games, Harry and Meghan's first royal tour, and Prince William's visit to Jordan, Israel, and the occupied Palestinian territories.