How Much Was Prince William and Kate Middleton's Wedding?
Prince William and Kate Middleton Truly Spared No Expense For Their Fairytale Wedding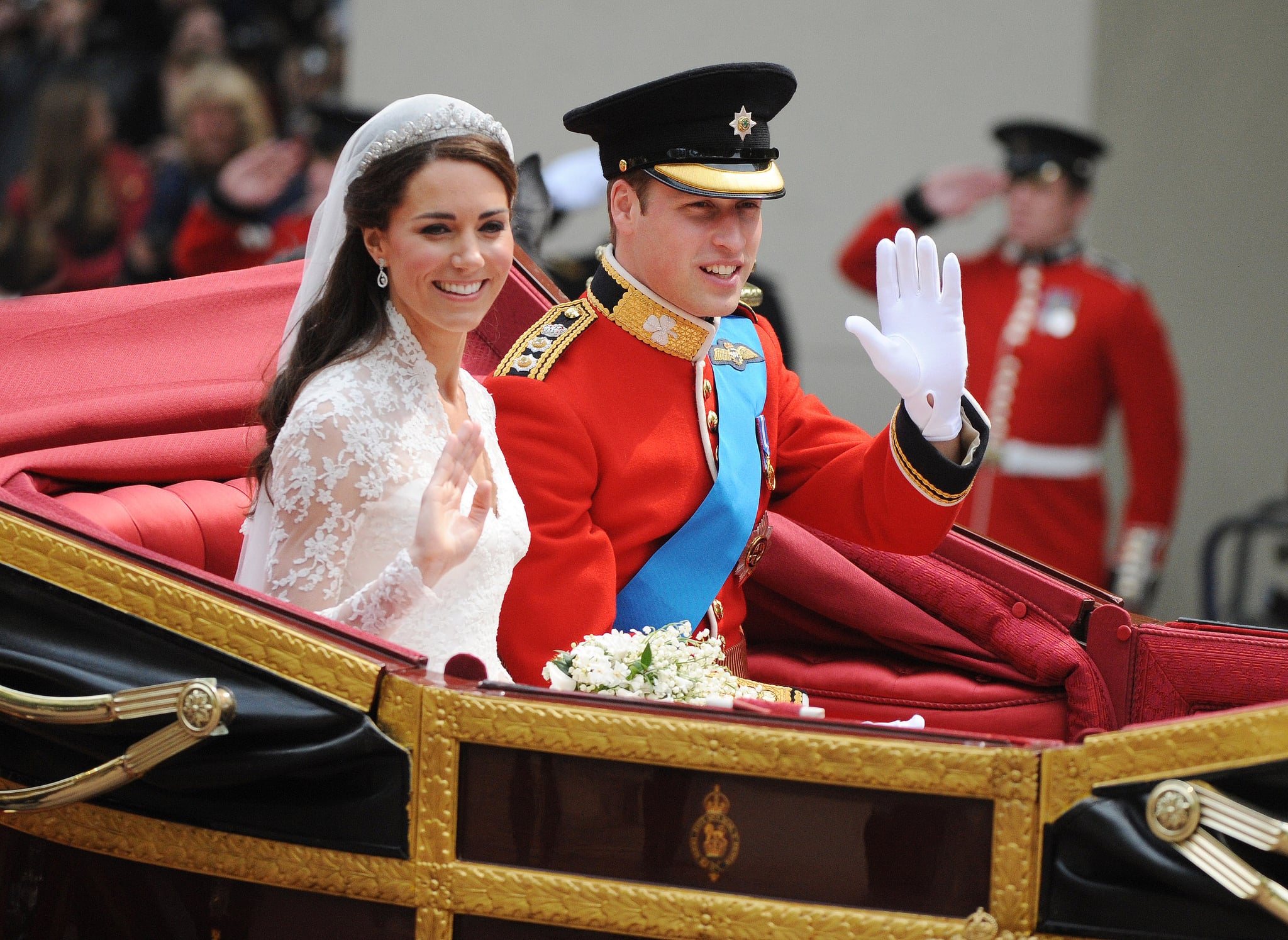 Prince William and Kate Middleton went all out when they tied the knot at Westminster Abbey on April 29, 2011. While the royal couple found a few ways to make their special day all their own, that doesn't mean it was any less extravagant. Even though they were able to get their wedding venue free of charge (perks of being a royal), they spared no expense for everything else. In fact, the total for their big day ended up being a whopping $34 million — no wonder it was so picture-perfect! Of course, most of that went towards the high-level security for the event. We certainly can't wait to see how Prince Harry and Meghan Markle's upcoming wedding stacks up. See the breakdown of Kate and Will's nuptials below.
The Flowers
The flowers arrangements for the ceremony and reception cost a hefty $800,000. Thankfully, Queen Elizabeth II and Prince Charles helped out by footing the bill.

The Rings
Kate's sapphire engagement ring, which once belonged to Princess Diana, was originally purchased for $60,000, while her Welsh gold wedding band is estimated to be worth $11,000.
The Wedding Cakes
Prince Charles gifted the bride and groom with a chocolate biscuit cake and fruitcake that cost $80,000.

Kate's Dress
Kate wasted no expense for her iconic wedding dress. The custom Alexander McQueen gown totaled at $434,000.

Image Source: Getty / Samir Hussein