How Old Is Sandra Bullock?
ICYMI, Sandra Bullock Is Basically Aging in Reverse — Here's How Old She Really Is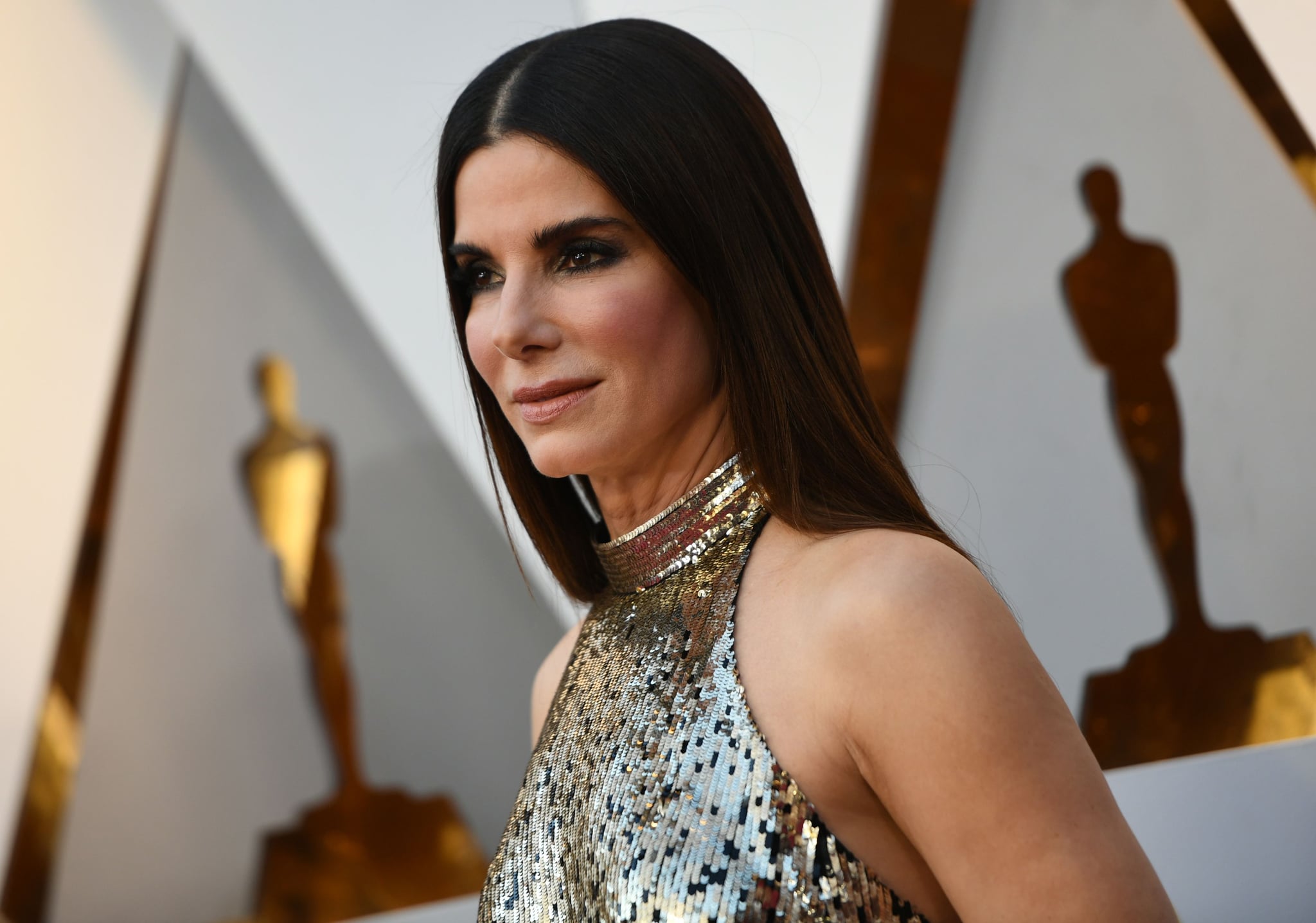 Um, so, is aging in reverse a thing? Because I'm quite certain Sandra Bullock is doing so, and I need to know her secrets ASAP. When the Blind Side actress took the 2018 Oscars stage to present the award for cinematography, she had us cackling with a hysterical joke about her age and subsequently wondering how old she actually is.
Before announcing the category's nominees while wearing a gorgeously golden Louis Vuitton gown, the star asked producers to dim the lights to bring her "back to my 40s" and mask her true age. As the stage lighting slowly dimmed, she kept egging on the lighting department, saying, "A little lower, 39, keep going, 38, 35 . . . Now that's a sweet spot!"
During Sandra's hilarious bit, which had the crowd cracking up, I took a step back and thought to myself, "Hold up, wait a second here . . . there's no way this woman is any older than her 40s." But boy oh boy, was I wrong! Much to my surprise, I searched around and learned that Sandra is — drumroll, please — 53 years old. Yes, you read that correctly. She was born on July 26, 1964, and will be ringing in her 54th birthday this year!
I'm starting to think Sandra and Nicole Kidman exchanged witchy age-reversing spells when they shared an unexpected Practical Magic reunion on the Oscars red carpet. Hey, Sandra, care to share your spells (and nighttime skincare routine)?