How the Oscars Will Prevent Another Envelope Mistake
After 2017's Cringeworthy Mix-Up, The Oscars Are Undergoing BIG Envelope Changes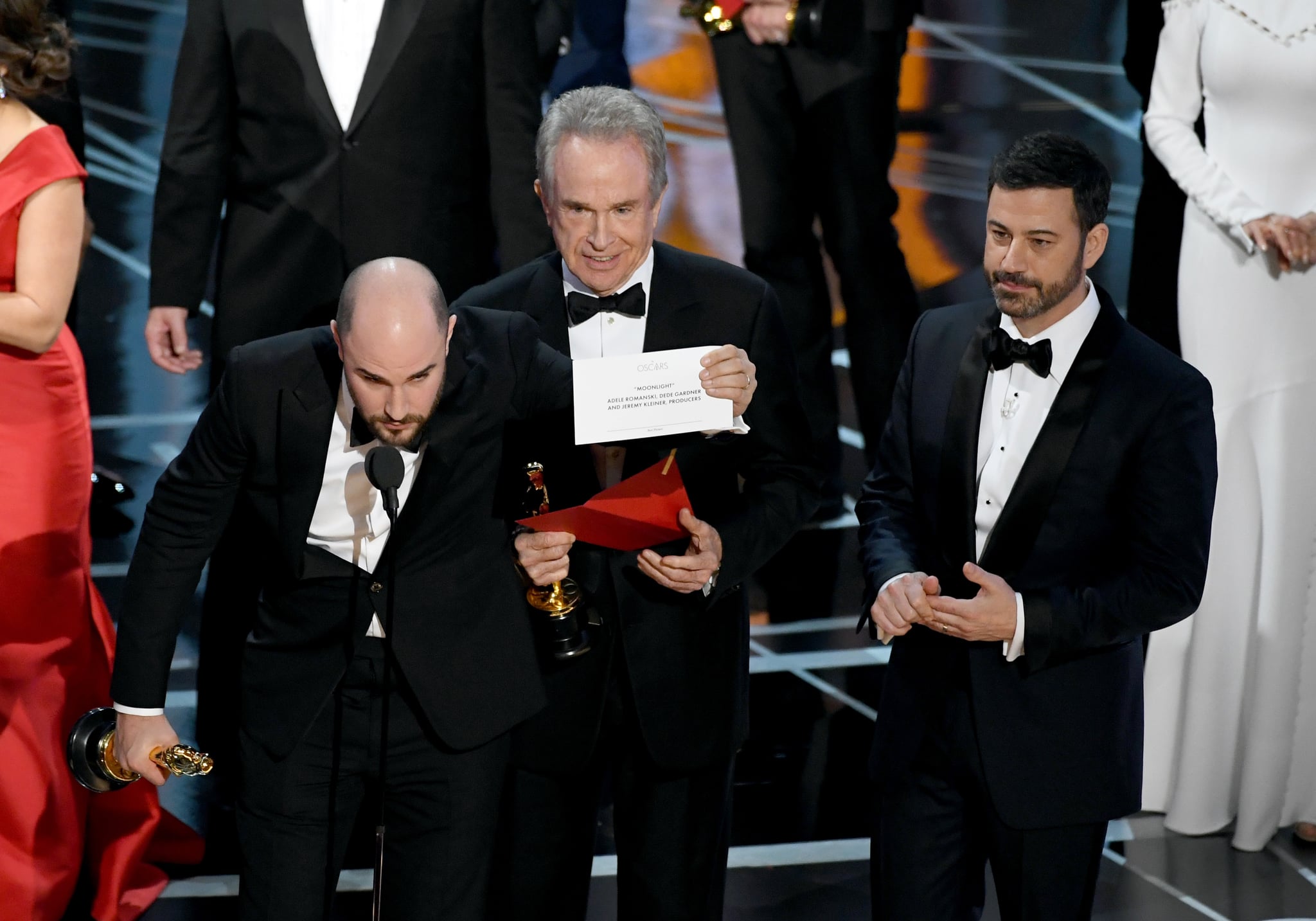 The infamous best picture mix-up at the Oscars in 2017 was a catastrophe that film junkies will not easily forget — when Warren Beatty and Faye Dunaway mistakenly awarded the Oscar to La La Land, not Moonlight, they unintentionally paralleled the former film's heartbreaking ending. When the truth finally came out about what (or, more accurately, who) caused the massive oversight, award show organizers knew that a change was necessary to prevent this sort of mistake from happening again. That's why, around the same time the 2018 Oscar nominations were announced, an improvement to the envelope system was as well.
Per the Associated Press, there will be several notable improvements made to the envelope system, including:
The presenter for each award will confirm with the stage manager that they've received the correct envelope backstage.
The film academy's accounting firm, PwC, will have representatives at Oscars rehearsals in addition to the show itself.
PwC partners are barred from using their phones during showtime to avoid distraction.
Two new stage-side PwC partners will replace the ones who worked on last year's show, and there will also be "a third balloting partner, who will sit with Oscar producers in the show's control room."
"Let me tell you, I don't think this error will ever happen again or would happen again. We put in a lot of protocols to make sure it won't, but I don't think it will anyway. I think everyone will be very focused on getting that right," film academy chief Dawn Hudson told AP of the new procedures enacted by PwC for the Academy Awards.
We'll see the new process in action at the show on March 4, but in the meantime, be sure to study up on what to expect from this year's awards.