How Is Prince Harry and Meghan Markle's Engagement Different
Why Prince Harry and Meghan Markle's Engagement Is a Historic Moment For the Royals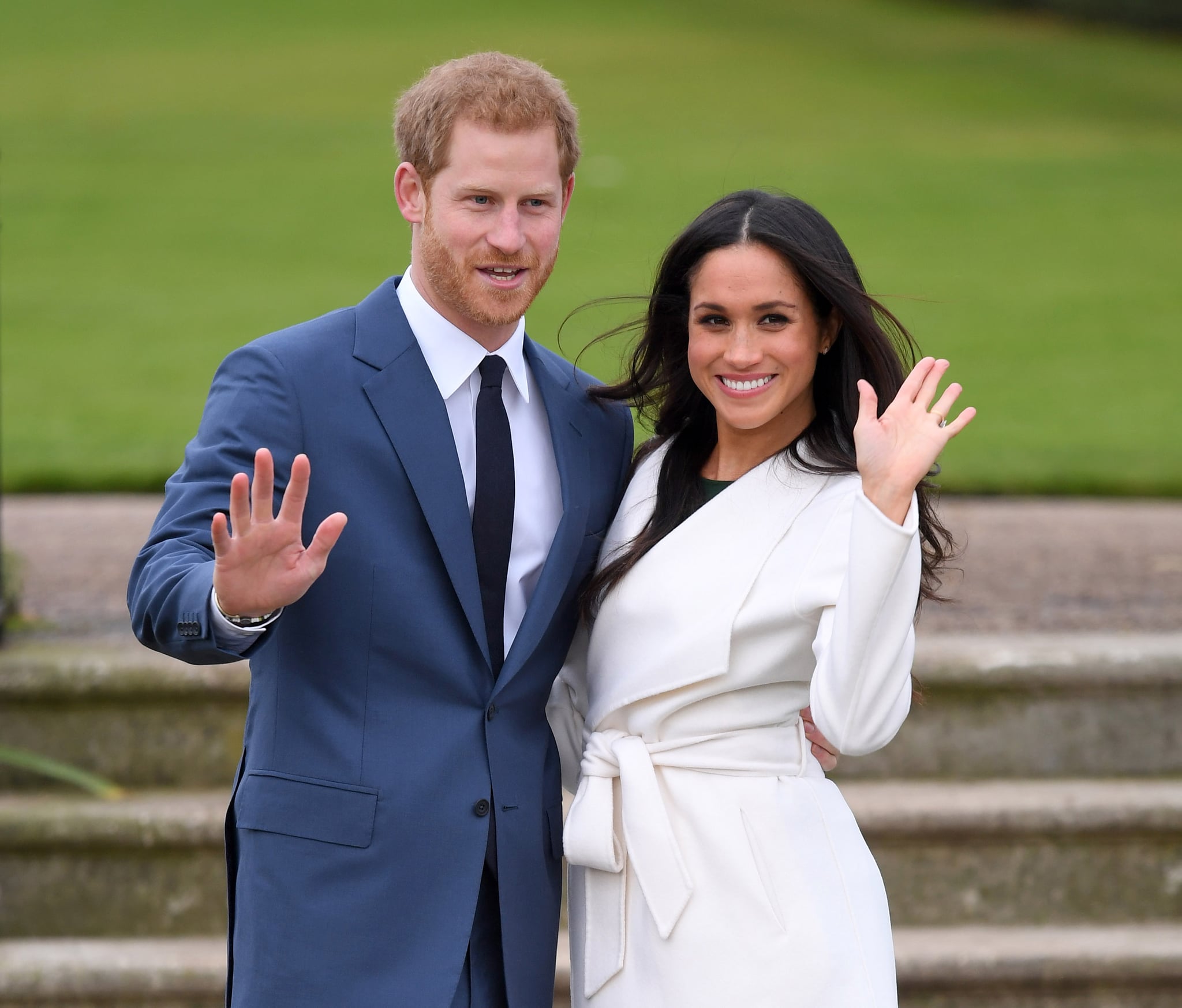 We've been expecting Prince Harry and Meghan Markle's engagement for quite a while, and now that the pair are officially set to tie the knot in the Spring, it's time to take a closer look at just how groundbreaking their marriage will really be for the royal family. While the adorable couple, who has been dating since early 2016, are clearly smitten, Meghan definitely isn't a traditional royal bride. From the actress and philanthropist's ex-husband to her celebrity status, here are all of the reasons why her and Harry's nuptials are such a historic moment for the British royal family.
Her Family
When the pair first started dating, Harry defended his new girlfriend, who was born to an African-American mother and white father, from gross, racist coverage in British tabloids like The Daily Mail. He released a statement declaring the media had crossed a line and that Meghan was forced to endure "a wave of abuse and harassment." He specifically called out the "racial undertones" and "outright sexism and racism" of the articles and social media posts. For obvious reasons, Harry and Meghan's engagement marks a step toward more inclusion in the royal family, but not just because she's a woman of color.
Meghan comes from an American family, which is notable on its own. Her mother, Doria Ragland, previously worked as a yoga therapist, and her father, Thomas Wayne Markle, was an Emmy award-winning TV lighting director. They met on the set of General Hospital and divorced when Meghan turned 6. Meghan has spoken at length about how close she is to each of them, and her parents could not be more excited about her engagement.
"We are incredibly happy for Meghan and Harry," they said in a statement via Kensington Palace. "Our daughter has always been a kind and loving person. To see her union with Harry, who shares the same qualities, is a source of great joy for us as parents . . . We wish them a lifetime of happiness and are very excited for their future together."
Her Religion
Since Queen Elizabeth II is the head of the Protestant Church of England, Prince Harry would not have been allowed to marry someone of Catholic faith because of rules surrounding royal succession (he's fifth in line for the throne and needs express permission from the Queen to marry). Thankfully, those rules were changed in 2015 following Prince George's birth, so the fact that Meghan, who was raised as a Catholic and attended LA private school Immaculate Heart Convent, should have little to no bearing on her and Harry's nuptials.
Her Career
Meghan has been acting since 2002, scoring roles on everything from General Hospital to CSI: Miami. Her most well-known credit is on the USA legal drama Suits, which is actually what led the 36-year-old to cross paths with Harry in the first place — the show shoots in Toronto, where she bumped into the prince while he was in town launching the Invictus Games. She's reportedly leaving the show along with costar Patrick J. Adams after its seventh season, and it wouldn't be surprising if she quit acting altogether after joining the royal family, à la Grace Kelly.
It's likely the royals wouldn't want the attention that comes with a Hollywood career, but luckily it seems as though Meghan is done with that stage in her life anyway. A source told E! News in March that she's "starting to think about transitioning out of acting [because] she wants to focus on other worldly endeavors she is passionate about, like her philanthropy."
Her Romantic History
One of the most interesting aspects of Meghan and Harry's union is the fact that Meghan is divorced. After meeting in 2004 and dating for six years, she tied the knot with Snowfall producer Trevor Engelson in 2011. The two later divorced in 2013. Naturally, her romantic history brings to mind the royal scandal of American divorcée Wallis Simpson and King Edward VIII, whose 20th century marriage led to the King abdicating the throne.
Fortunately, Harry and Meghan will have a much easier go of it since the stigma of divorce in the royal family has lessened over the years. In fact, Harry's father, Prince Charles, is a divorcee — he and Princess Diana divorced in 1996, and he went on to marry Camilla Parker-Bowles in 2005. The only reason why Meghan's ex might come back to haunt her is the upcoming sitcom about the royal family he's reportedly creating, which has an eerily similar plot to his and Meghan's own relationship.
Image Source: Getty / Karwai Tang