IMG Worlds of Adventure Haunted Hotel Dubai Halloween Prank
IMG Worlds of Adventure Unleashed Their Haunted House Characters For This Horrible Halloween Prank
If this is anything like what the IMG Worlds of Adventure Haunted Hotel is like in Dubai, we're not sure we want anything to do with it. Movie-goers were scared out of their wits recently when monsters from the planet's largest indoor theme park were unleashed to perform a prank, just in time for Halloween. Watch the video to see how film fans were forced to watch their flick sat side-by-side with the nasty creatures who call IMG home. It's enough to make you scream!
The park has kept what exactly lives inside their hotel a big secret so horror fans can enjoy it even more when they head down to visit. Their Zombie Apocalypse will take place October 28 (but only those 15+ can experience it) and the park will be turned into a fresh crime scene and decorated in tomb stones for the occasion.
If being frightened to death is not your thing, there's also the Thriller dance to go down (and join in) at the Cartoon Network zone. Don't forget your fluorescent clothing and get ready to rave to the sounds of the DJ!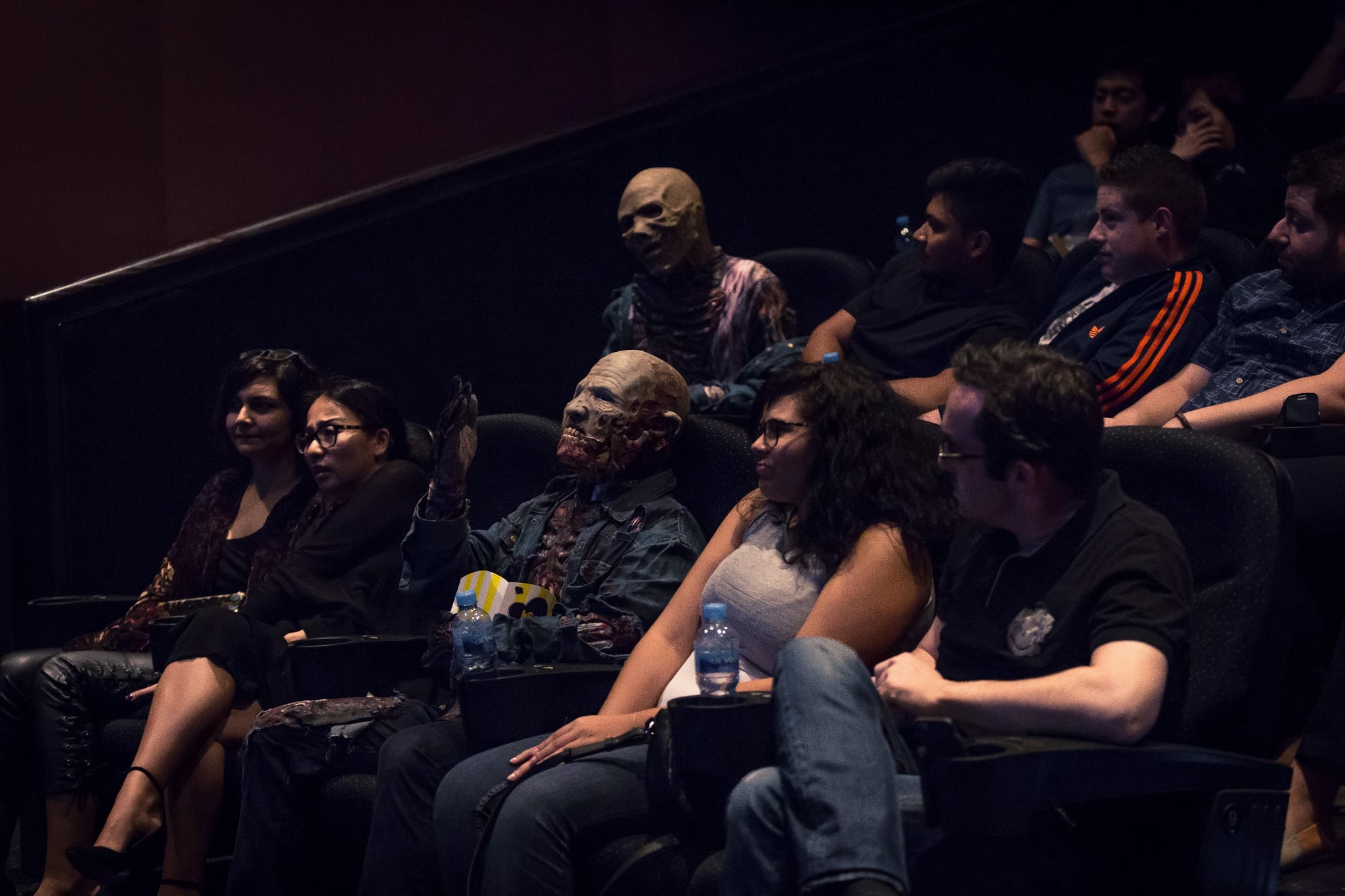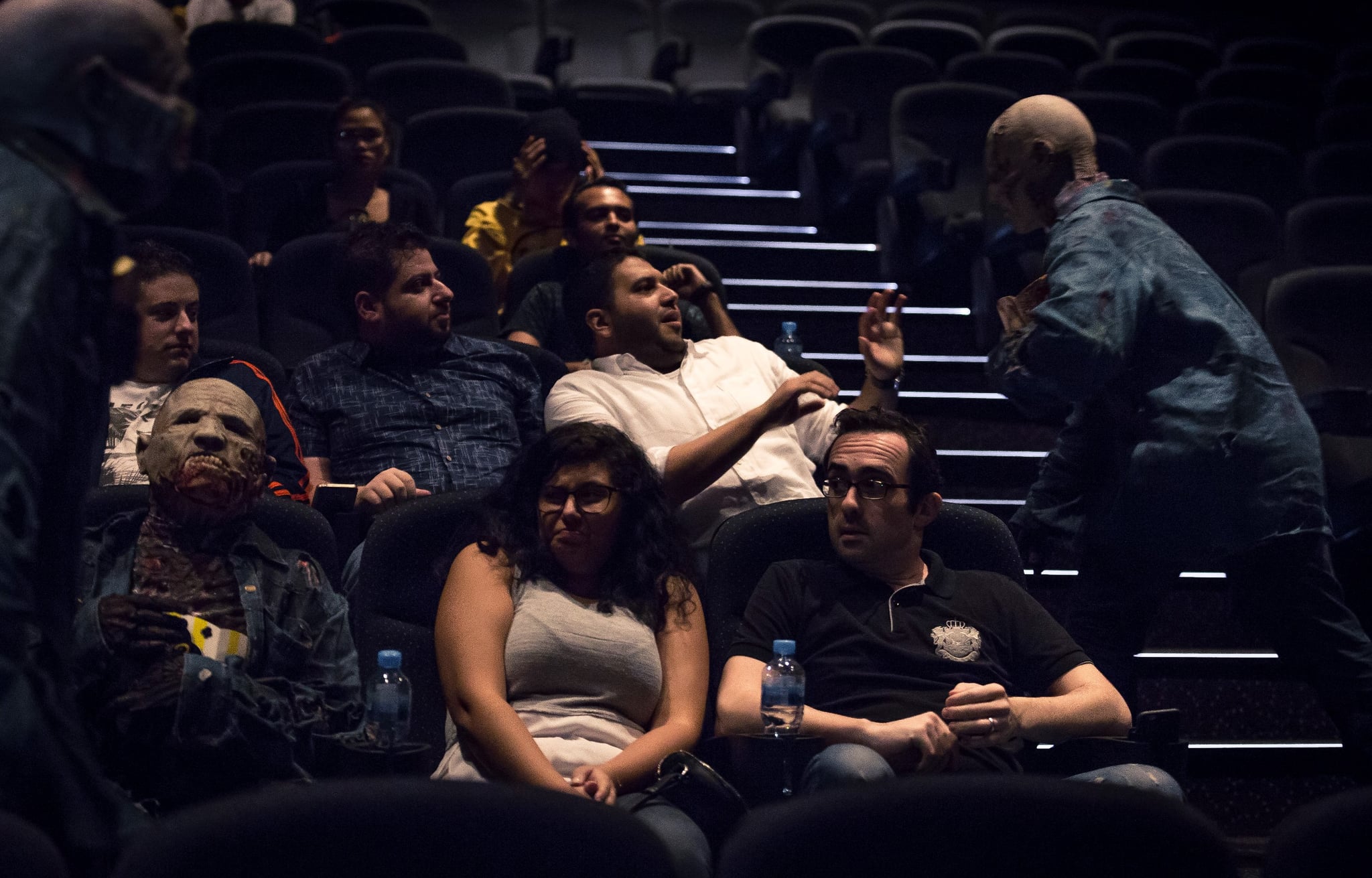 Image Source: IMG Worlds of Adventure