Interview: Lindsay Lohan Talks About Islamophobia in America
Lindsay Lohan Reveals She Felt 'Crucified' in America For Exploring Islam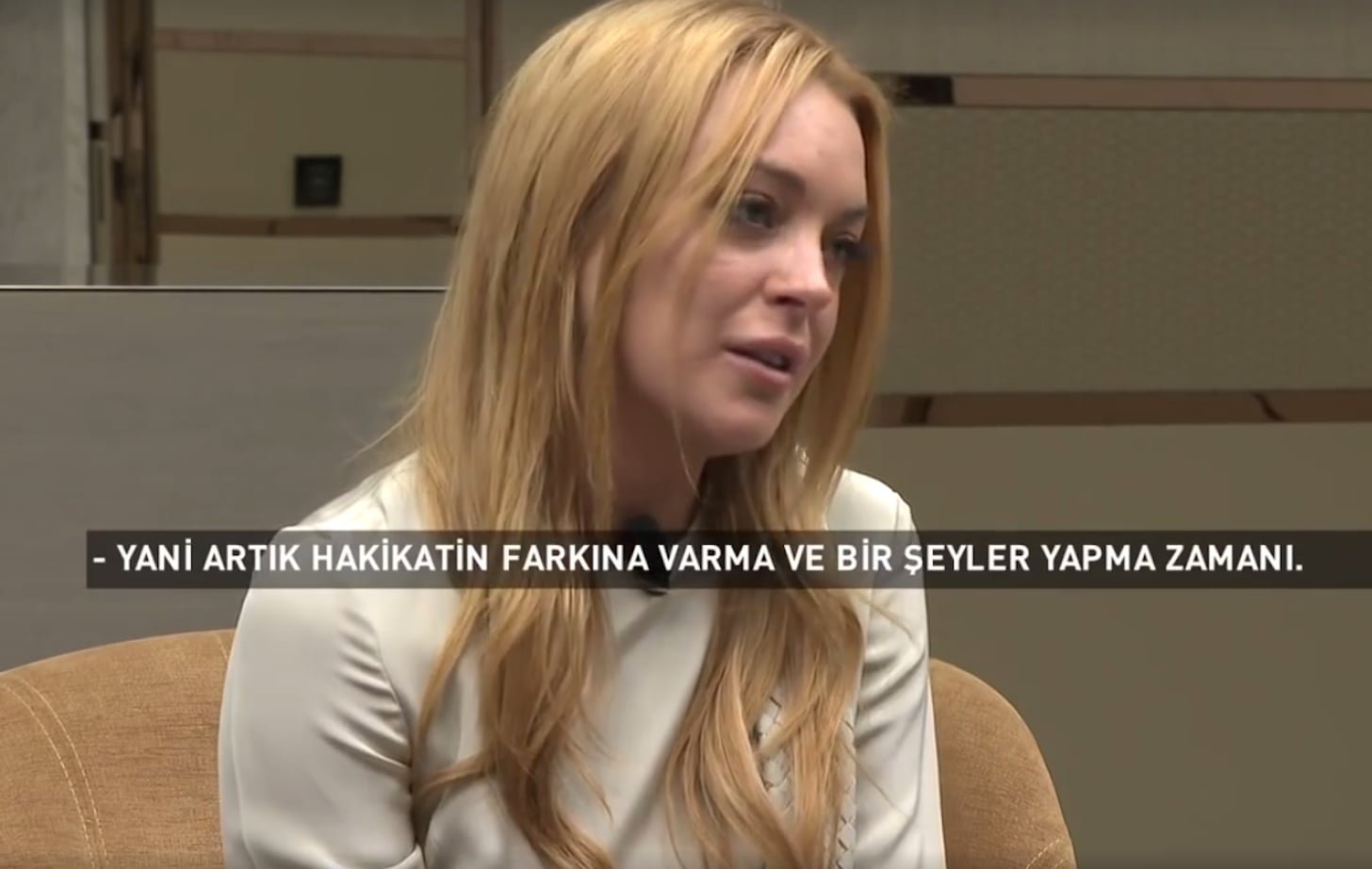 Back in April, Lindsay Lohan answered honestly to rumors she was converting to Islam and now the actress has commented further on how she feels about discovering a new faith.
Speaking in a Turkish interview, the 30-year-old remembers being the subject of some negative attention on the US when she was pictured holding a copy of the Holy Book, because of that, the star felt somewhat "crucified."
"My very close friends in London, who are Saudi, gave me the Quran and I brought it to New York because I was learning" she explains. "It opened doors for me to experience spiritually, to find another true meaning.
"This is just me with it, and maybe the paparazzi were across the street but I didn't know, and they crucified me for it in America. They made me seem like Satan. I was a bad person for holding that Quran and I was so happy to leave and go back to London after that because I felt so unsafe in my own country."
Lindsay, who has been visiting refugee camps in Turkey recently, added that the negative attention she got surrounding her interest in Islam gave her a glimpse into the lives of some Muslim women. So she was especially touched when an aid worker in Turkey gave her a headscarf recently.
"This is my belief, this is something I want to learn. My own will," Lindsay continued. "I can't imagine how many people go through this all the time. That made me feel like an outsider…
"So when the woman in Antep put that headscarf on me, I felt really honored."
Lindsay Lohan speaks on her headscarf story, her refugee camp visit and how US media "crucified" her for holding a Quran.

Posted by Brotherly on Saturday, October 15, 2016