Iran's Revolutionary Guard Thinks Kim Kardashian is a Spy
You Won't Believe Why Kim Kardashian is Being Investigated By the Iranian Government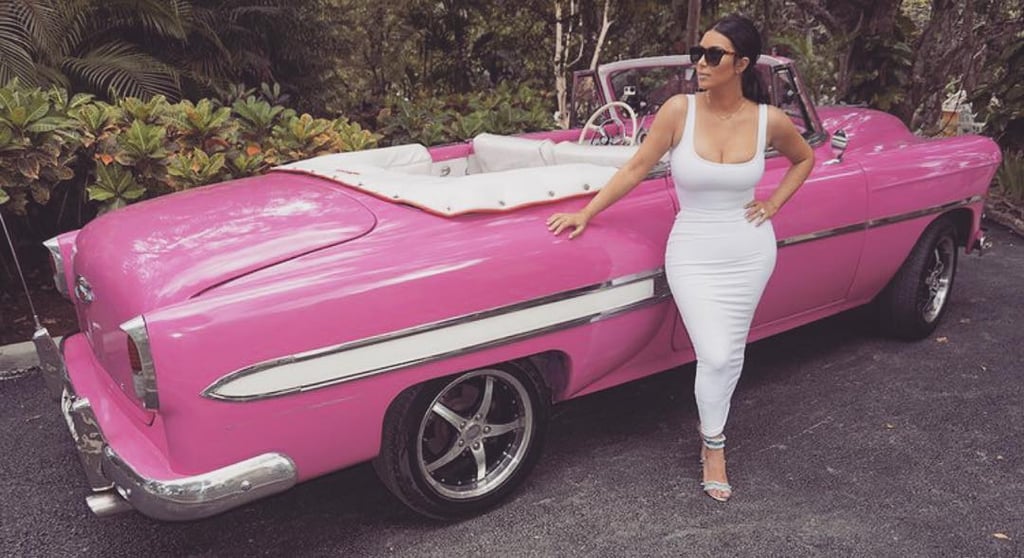 She's constantly making the news with her attention-grabbing Instagram pictures. And now Kim Kardashian's social media movements are capturing the attention of the Iranian Revolutionary Guards Corp.
The military elite unite protects the country's Islamic system. According to a report from Iran Wire, the group is concerned her posts on the site are part of a plan to corrupt young people and women.
Kim, who is of Armenian heritage, is accused of being paid by Instagram for her posts that are seen as controversial in the eyes of IRGC.
The promiscuous pics are deemed a threat to the values and beliefs they hold in regards to family, religion and relationships.
Kim isn't the only one who has been targeted for her popular posts online; the likes of Elnaz Golrokh and Hamid Fadaei have also been under scrutiny.
The husband and wife team now live in Dubai, but approximately 350 offending Facebook and Instagram accounts have reportedly resulted in people being arrested in the country.
If Kim was a secret agent, she's been hinting the whole time on her show Keeping Up With the Kardashians. Remember when she spied on Scott Disick with the help of a professional? And of course she's admitted to hacking into her ex-boyfriend's voicemail before helping sister Khloe do the same.
Who knew Kim had it in her?