Iranian Filmmakers Will not Attend Academy Awards
Why The Cast and Crew of Oscar Nominated Film 'The Salesman' Won't Be Attending This Year's Ceremony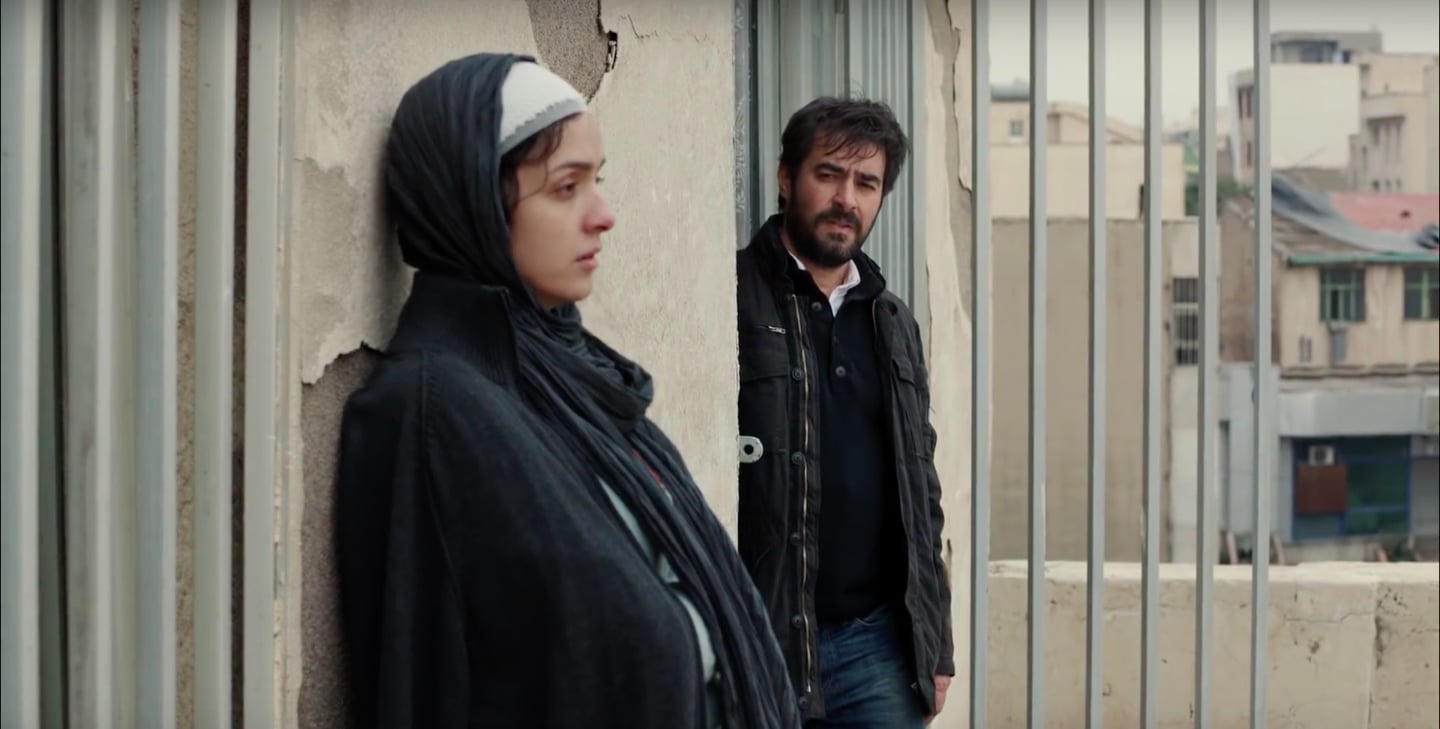 When the 89th annual Academy Awards airs on February 26, some very important guests will probably be missing.
'The Salesman,' which is nominated in the Best Foreign Language Film category, is the second Academy Award nominated film from Iranian filmmaker Asghar Farhadi, but if it wins (as 'A Separation' did in 2012), neither the director nor the film's star will be there to accept the award.
Donald Trump's new ban, which bars people from seven Muslim-majority countries from entering the US, will prevent both Farhadi and actress Taraneh Alidoosti from coming to the US, even with the appropriate visas.
Further, Alidoosti stated in a Tweet that even if exceptions were made that allowed her and the rest of the cast and crew to attend, she would not make the trip to the US.
Trump's visa ban for Iranians is racist. Whether this will include a cultural event or not,I won't attend the #AcademyAwards 2017 in protest pic.twitter.com/CW3EF6mupo

— Taraneh Alidoosti (@t_alidoosti) January 26, 2017
While Farhadi has yet to comment on the matter, a spokesperson from the Academy of Motion Pictures Arts and Sciences issued a statement to The Huffington Post on Saturday: "The Academy celebrates achievement in the art of filmmaking, which seeks to transcend borders and speak to audiences around the world, regardless of national, ethnic, or religious differences," the statement reads. "As supporters of filmmakers ― and the human rights of all people ― around the globe, we find it extremely troubling that Asghar Farhadi, the director of the Oscar-winning film from Iran 'A Separation,' along with the cast and crew of this year's Oscar-nominated film 'The Salesman,' could be barred from entering the country because of their religion or country of origin."