JAY-Z Lyrics About Kanye West on Everything Is Love
JAY-Z Admits He Purposely Skipped Kanye and Kim's Wedding in a Revealing New Song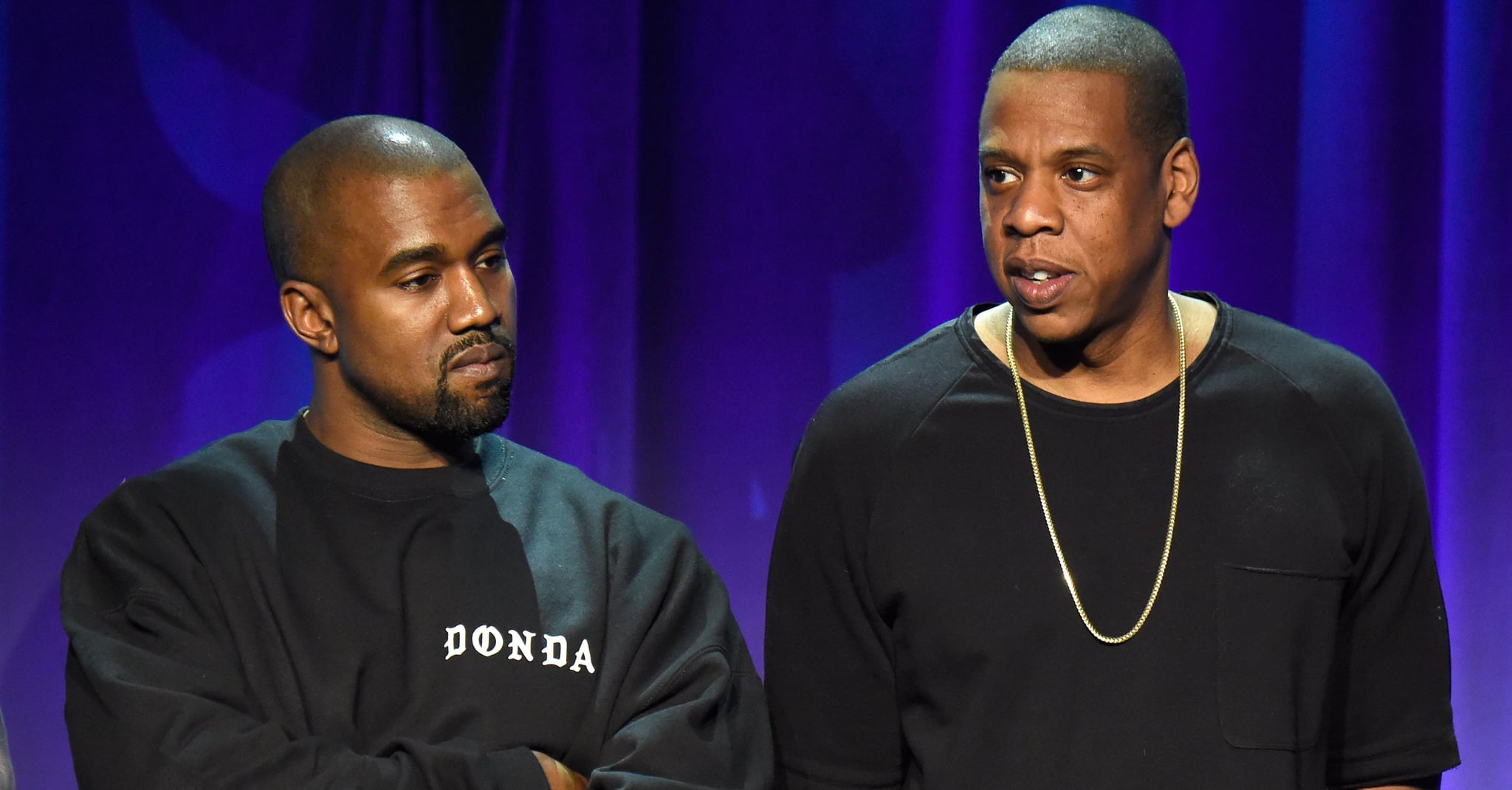 JAY-Z and Beyoncé shocked the world with the release of their joint album, Everything Is Love, on Saturday. On the surprise LP, the proud parents take aim at their own marital strife, digs from President Trump, and, yes, even Kanye West. In case you haven't been keeping up, JAY and Kanye have been feuding since 2016 after Kanye ranted about the 4:44 rapper on stage. At the time, Kanye said he was upset JAY didn't call him following Kim Kardashian's robbery incident in Paris.
In 2017, Kanye exited from TIDAL streaming service claiming he was owed "more than $3 million" in fees. Later that year, JAY-Z broke his silence on their rift, telling hip-hop journalist Elliott Wilson that he was "hurt" when Kanye brought up his daughter, Blue Ivy, during one of his Saint Pablo tour rants. In another interview with T: The New York Times Styles Magazine, the doting dad revealed he was on speaking terms with the Ye rapper, saying, "I love Kanye. I do. It's a complicated relationship with us."
In May, Kanye opened up to radio personality Charlamagne tha God about JAY-Z and Beyoncé's glaring absence at his wedding in 2014. "Respectfully, I have to say I was hurt that they didn't come to the wedding," he shared. "I understand they were going through some things, but if it's family, you're not gonna miss a wedding." Fast-forward to Everything Is Love, and JAY-Z is spilling the full tea on why he purposely chose to skip Kim and Kanye's lavish ceremony.
"I ain't goin' to nobody nothin' when me and my wife beefin' / I don't care if the house on fire, I'm dyin', n*gga, I ain't leavin'/" the 48-year-old raps on the sixth track aptly titled "Friends." "Ty-Ty take care of my kids, after he done grievin' / If y'all don't understand that, we ain't meant to be friends," he concludes.
The candid lyrics confirm that JAY-Z chose not to attend because he was dealing with turmoil in his own marriage, which he felt needed to be resolved. On the song, JAY also name-drops a list of people he considers close friends, and Kanye doesn't make the cut. Take with that what you will. Looks like the feud between these two rap titans is far from over.