JAY-Z's Mom Comes Out as a Lesbian on His New Album
The Beautiful Way JAY-Z Used His New Album to Help His Mom Come Out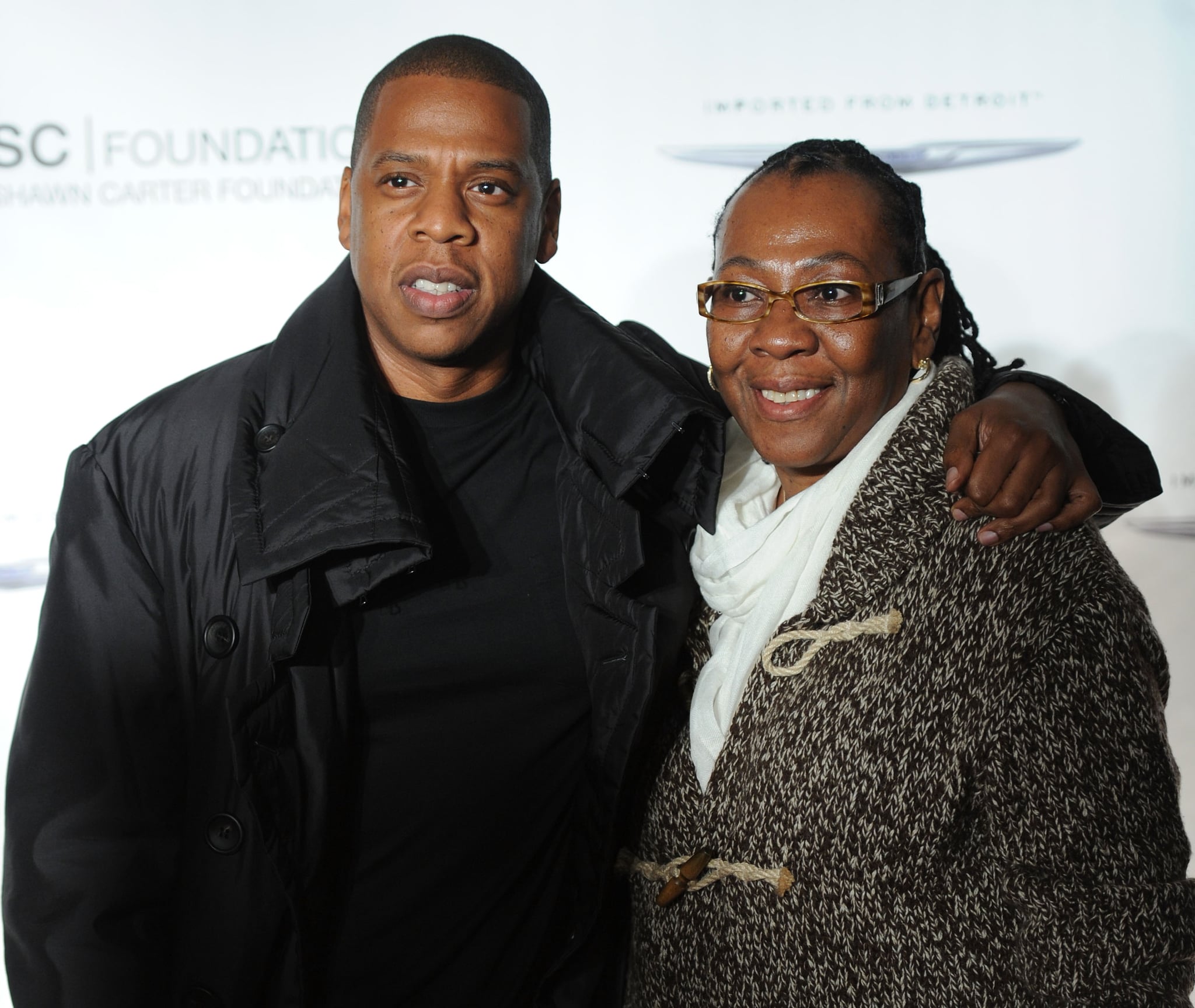 This week, JAY-Z dropped his latest studio album 4:44, and there's so much to discuss. While the rapper brings up plenty of different people in the new tracks, it's the more personal moments that really shine. One song is dedicated to his infidelity. He talks about Beyoncé's miscarriage and apologizes for cheating on her. He even mentions his kids! Another song turns into something you'd never expect: a coming out for his mom, Gloria Carter.
Called "Smile," the song is a powerful duet between mother and son. JAY-Z raps "Mama had four kids, but she's a lesbian / Had to pretend so long that she's a thespian / Had to hide in the closet, so she medicate / Society shame and the pain was too much to take."
Even more moving, though, is the poem Gloria Carter reads at the end: "Living in the shadow / Can you imagine what kind of life it is to live? In the shadows people see you as happy and free / Because that's what you want them to see / The world is changing and they say it's time to be free / But you live with the fear of just being me . . . Living in the shadow feels like the safe place to be / No harm for them, no harm for me / But life is short, and it's time to be free / Love who you love, because life isn't guaranteed."
The fact that JAY-Z is supporting his mother so vocally and visibly is a beautiful decision in itself. It amplifies the message she sends in her own poem: it's time to be free. It's also important to note that, even in 2017, rap remains a pretty homophobic art form. For JAY-Z to include this song makes two grand statements. It directly contradicts a pretty glaring part of rap music culture, and it mirrors the pride Gloria Carter is attempting to stir up in herself. That's power.