Jackie and John F. Kennedy Wedding Details
7 Facts About Jackie and JFK's 1983 Wedding That Will Enthrall You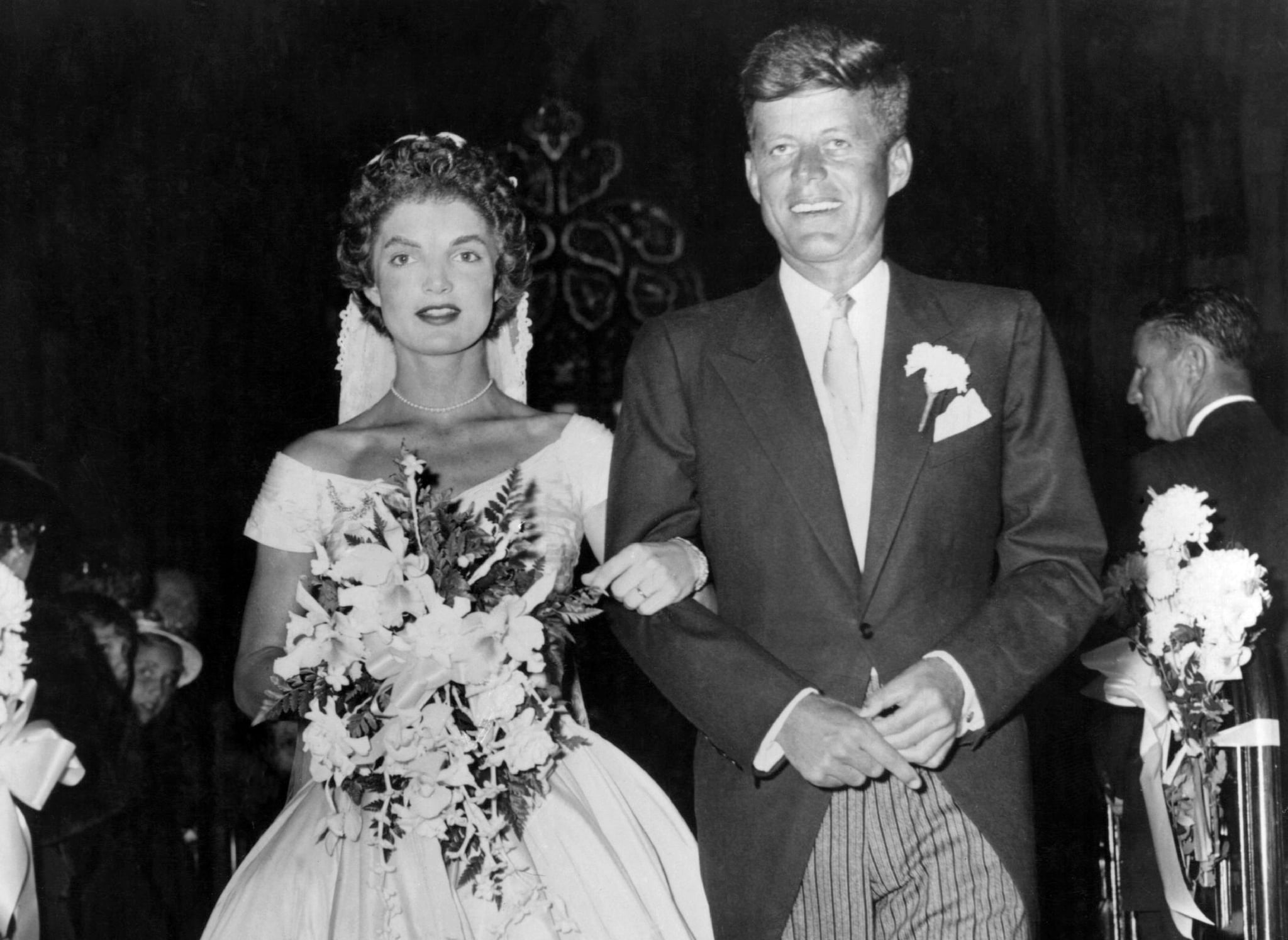 Sept. 12 marks the 64th anniversary of Jackie and John F. Kennedy's wedding, and the special day has brought up renewed interest in the couple's nuptials. Jackie and John first met at a dinner party in 1951 while she was working for the Washington Times-Herald. Sparks instantly flew between the pair and they dated for two years before eventually tying the knot on Sept. 12, 1953. To this day, Jackie and John's nuptials remain one of the most talked-about affairs in history.
Jackie's original wedding dress was ruined ten days before the ceremony. A pipe burst in designer Ann Lowe's NYC studio, drenching Jackie's wedding gown in water, as well as all of the bridesmaid dresses. Anne and her team worked tirelessly to remake all of the dresses and had them done just in time for the wedding.
Jackie reportedly wasn't a fan of her wedding dress. The gown was made up of 50 yards of fabric complete with an heirloom rose point lace veil. According to Time, Jackie "had wanted a simple dress with sleek, straight lines, but bowed to family pressure to wear something more traditional, despite thinking it looked like a lampshade."
It was a grand affair. Over 900 guests came together to watch the couple exchange "I dos" at St. Mary's Church in Rhode Island, and 2,000 fans stood outside of the church hoping to get a peek of the happy couple. The reception was held at Hammersmith Farm and it took Jackie and John two hours to greet all of their guests.
Jackie and John's first dance was to "I Married an Angel." After dining on creamed chicken, pineapple salad, and ice cream, the newlyweds shared their first dance to a performance by Meyer Davis and his orchestra.
Their wedding cake was massive. The five-tiered cake, which was a gift from John's dad, Joseph P. Kennedy, was four feet tall and included a beautiful display of flowers.
Speaking of flowers, there were tons. Pink gladioli and white chrysanthemums covered the inside of St. Mary's Church, and Jackie's bouquet was made of gardenias and white and pink orchids.
Their send-off was extraspecial. After the reception was over, guests tossed rose-petal confetti and rice at Jackie and John as they set off for their honeymoon in Acapulco, Mexico.
Image Source: Getty / Keystone