James Franco Sexual Misconduct Allegations Details
Everything You Need to Know About James Franco's Sexual Misconduct Allegations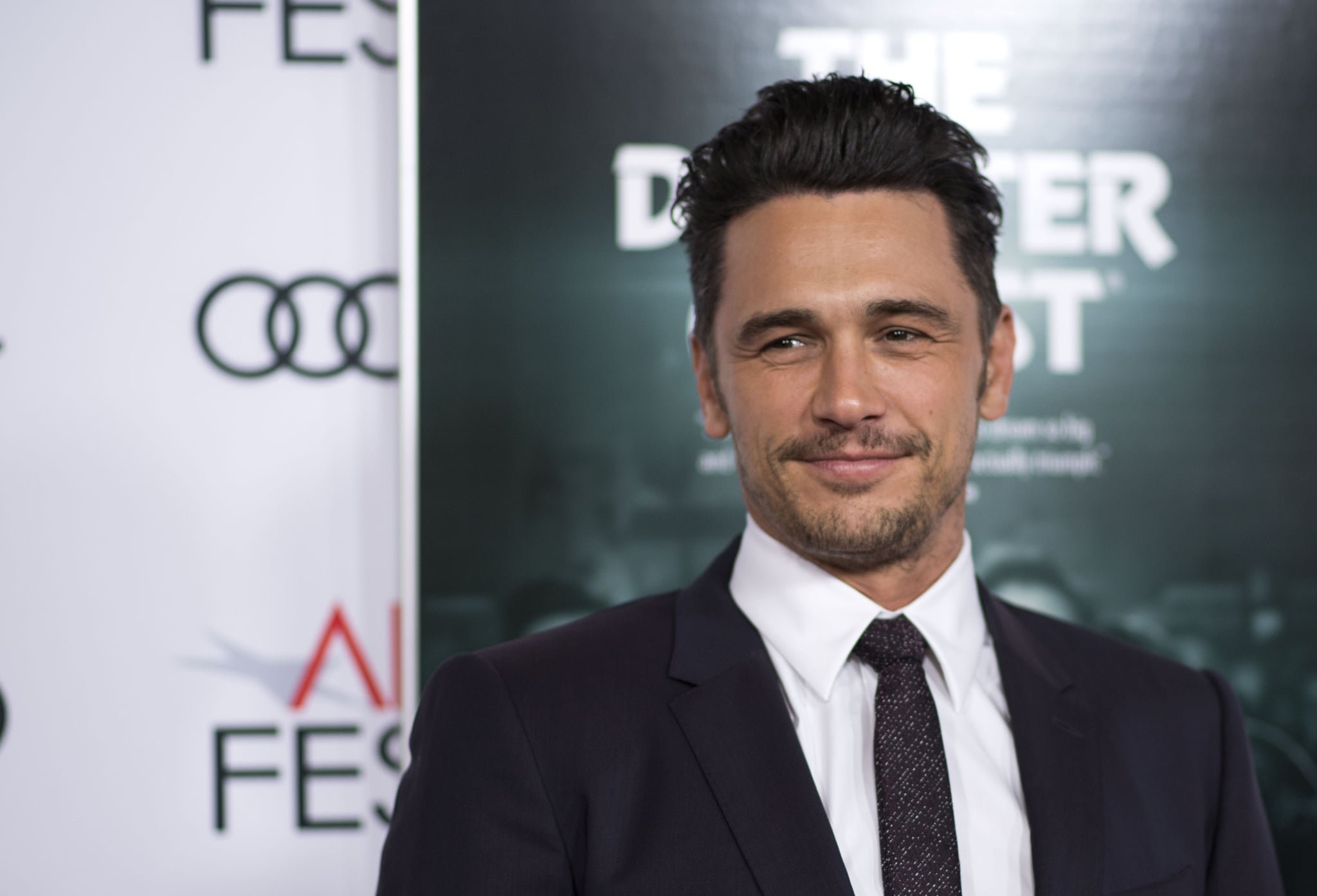 James Franco is gaining a lot of praise for his work in The Disaster Artist this award season, but his acting career isn't the only thing that is making headlines. Shortly after taking home a Golden Globe for his portrayal of director Tommy Wiseau, the actor faced multiple sexual misconduct allegations from several women who have worked with him previously. As information continues to unfold, read the most important details below.
James wears a Time's Up pin at the Golden Globes. During the award show, the actor sported a Time's Up pin in support of the initiative to end sexual harassment and assault in the workplace.
Ally Sheedy posts (and then deletes) tweets about James. Shortly after the show, The Breakfast Club actress expressed her disdain for the actor — who she previously worked with in 2014 during an off-Broadway production of The Long Shrift — in a series of tweets that have since been deleted. "Why is a man hosting?" she wrote about the show's emcee, Seth Meyers. "Why is James Franco allowed in? Said too much. Nite love ya #goldenglobes." She also seemed to suggest that people like James led her to her decision to stop acting, adding, "Ok wait. Bye. Christian Slater and James Franco at a table on @goldenglobes #MeToo. James Franco just won. Please never ever ask me why I left the film/tv business."
Violet Paley accuses James of inappropriate behavior. Ally wasn't the only actress to call James out after his win. Violet Paley, who has had small roles in series like Sex&Drugs&Rock&Roll and Dad Friends, alleged that James had been inappropriate on several occasions. "Cute #TIMESUP pin James Franco," she tweeted. "Remember the time you pushed my head down in a car towards your exposed penis & that other time you told my friend to come to your hotel when she was 17? After you had already been caught doing that to a different 17 year old?" She also alleged that James offered her and a few other girls "an overdue, annoyed, convenient phone apology" shortly before the Golden Globes.
James denies allegations. During an appearance on The Late Show, James broke his silence after host Stephen Colbert pressed him about the allegations. "The things I heard are not accurate," James said before adding that he still completely supports people for speaking out. "They didn't have a voice for so long," he said, alluding to the Time's Up movement and his decision to wear the pin in solidarity at the Golden Globes. "So, I don't want to shut them down in any way. It's a good thing and I support it." He also addressed Ally's tweets, adding that he has "no idea" what he did to her, but he has nothing but "total respect for her."
Five women accuse James of sexually inappropriate or exploitative behavior. On Jan. 11, The LA Times published an article featuring interviews from five different women, four who were James's students and one who was being mentored by him, claiming the actor had been "inappropriate or sexually exploitative." One woman named Sarah Tither-Kaplan even spoke out on Twitter, writing, "Hey James Franco, nice #timesup pin at the #GoldenGlobes, remember a few weeks ago when you told me the full nudity you had me do in two of your movies for $100/day wasn't exploitative because I signed a contract to do it? Times up on that!"
James's attorney denies additional allegations. The LA Times added in their piece that James's attorney has denied each of the women's allegations, referring back to the actor's appearance on The Late Show as his official statement.
Image Source: Getty / VALERIE MACON