Jennifer Aniston [1] and Justin Theroux got engaged in August 2012, and they tied the knot [2] in 2015b in a top-secret wedding! The cute couple first met on the set of Wanderlust back in 2010, and since then, they've shared tons of sweet moments, from red carpet cuteness to steamy beach PDA. To celebrate the happy couple, look back at Jennifer and Justin's most adorable moments together!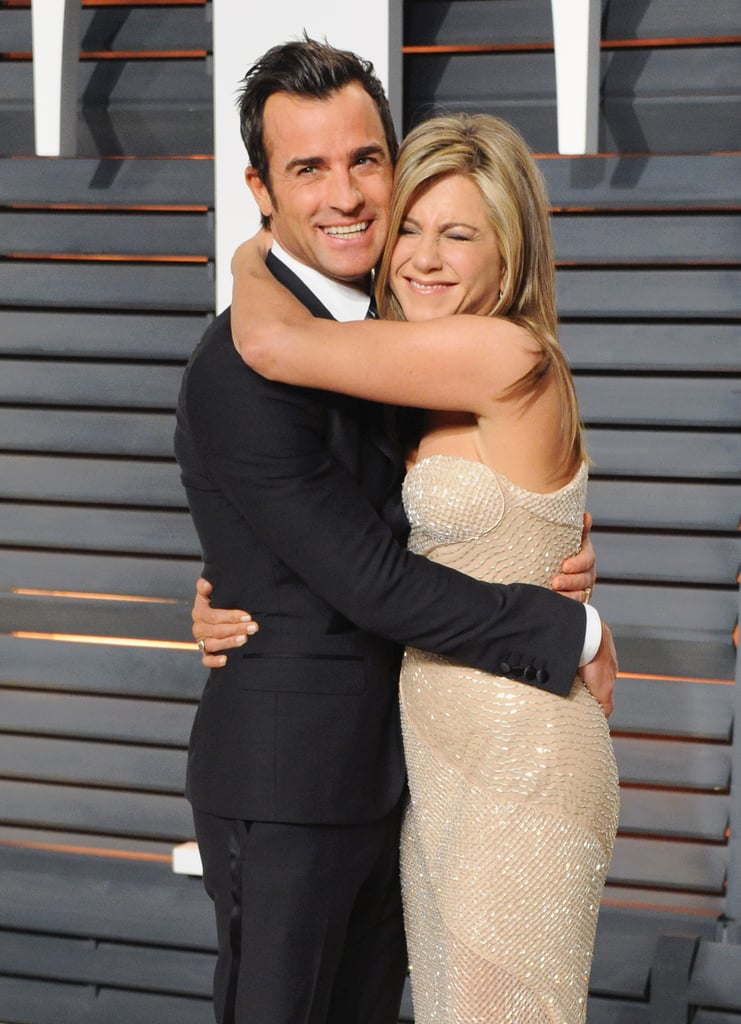 Jennifer gave Justin a big hug at the 2015 Vanity Fair Oscars party.
Justin was by Jennifer's side as she promoted Life of Crime at the Toronto Film Festival in September 2013.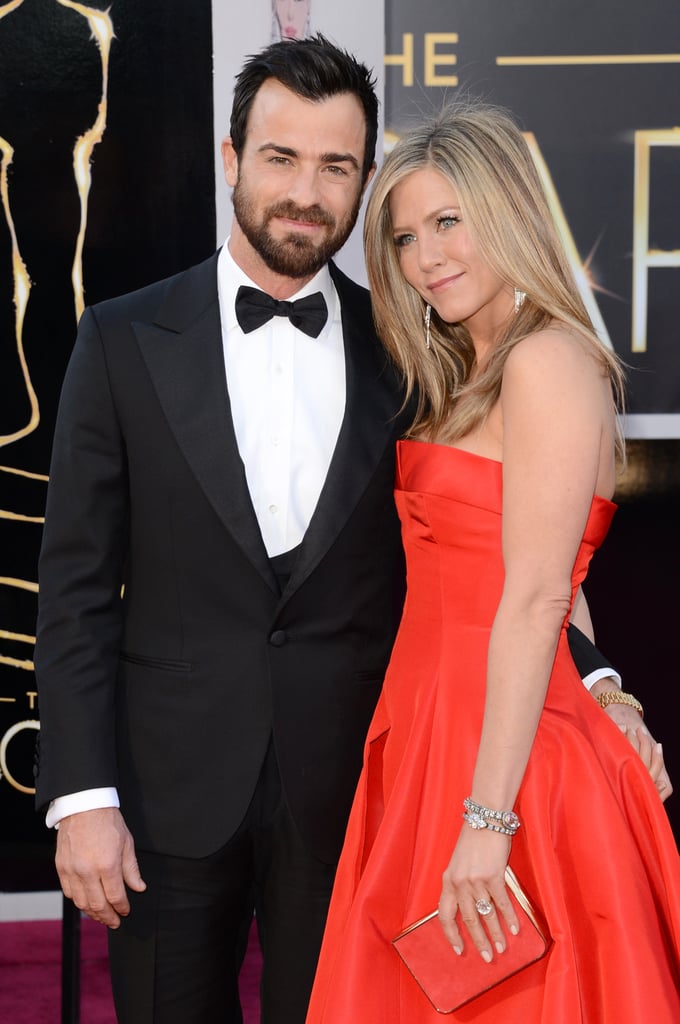 Jen and Justin were the picture of perfect love on the Oscars red carpet in February 2013.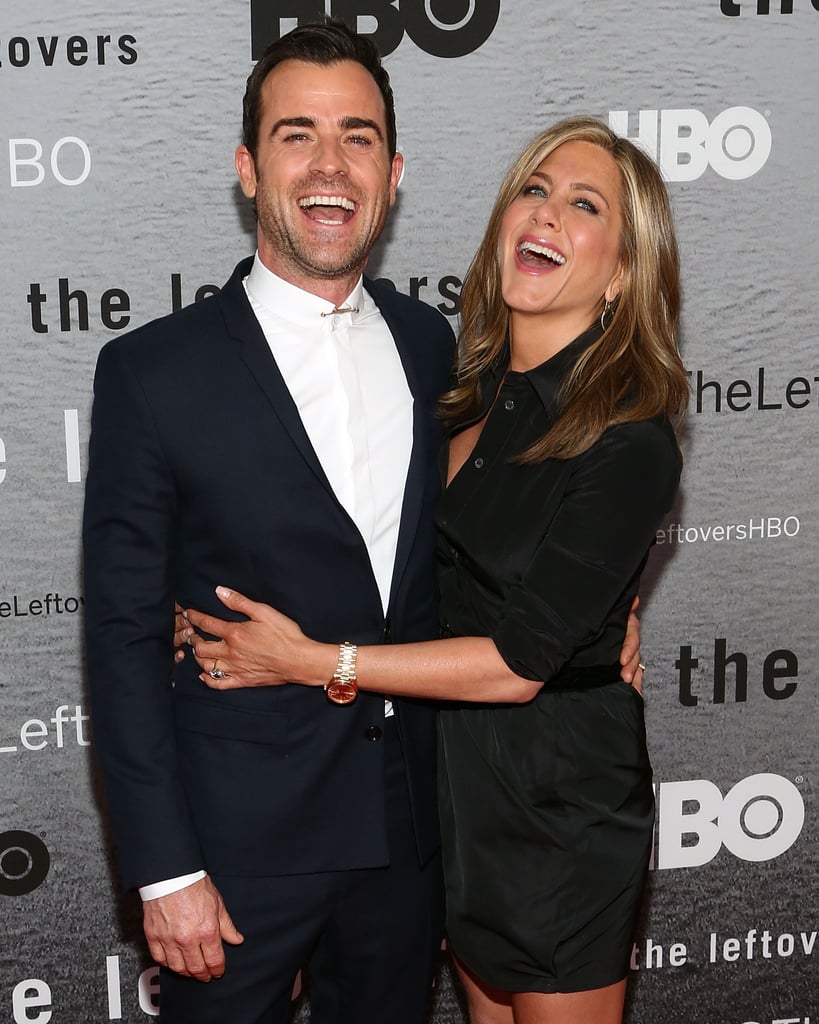 Justin and Jennifer flashed big smiles at The Leftovers' premiere in NYC in June 2014.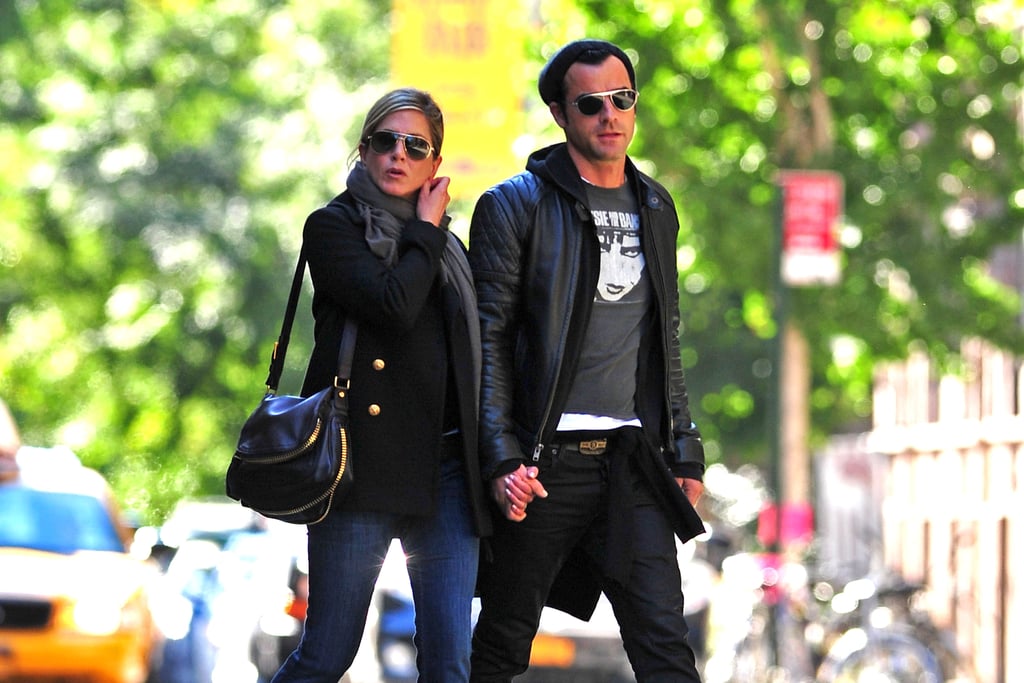 Jennifer and Justin took a picturesque stroll through NYC in September 2011.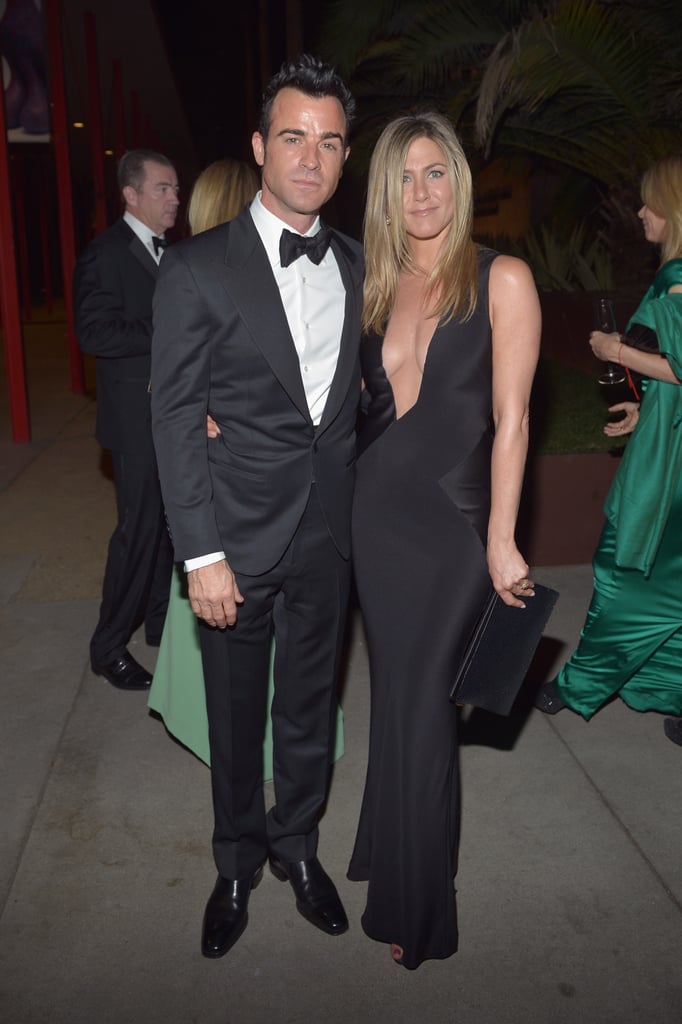 They posed arm in arm at the LACMA's Art and Film Gala in October 2012.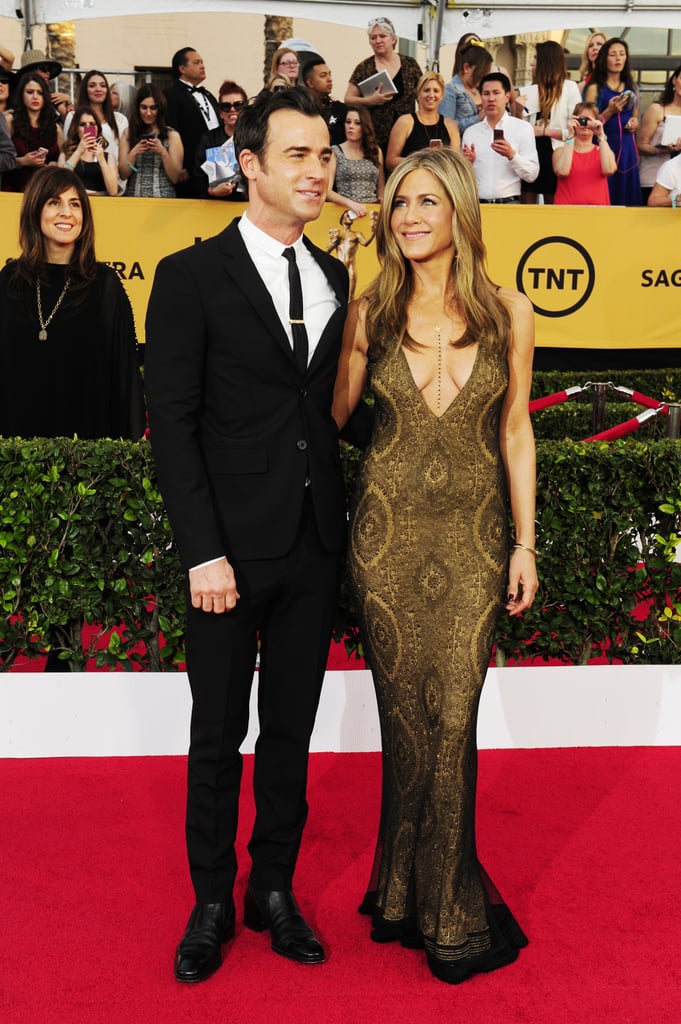 The couple stunned on the red carpet at the SAG Awards in January 2015.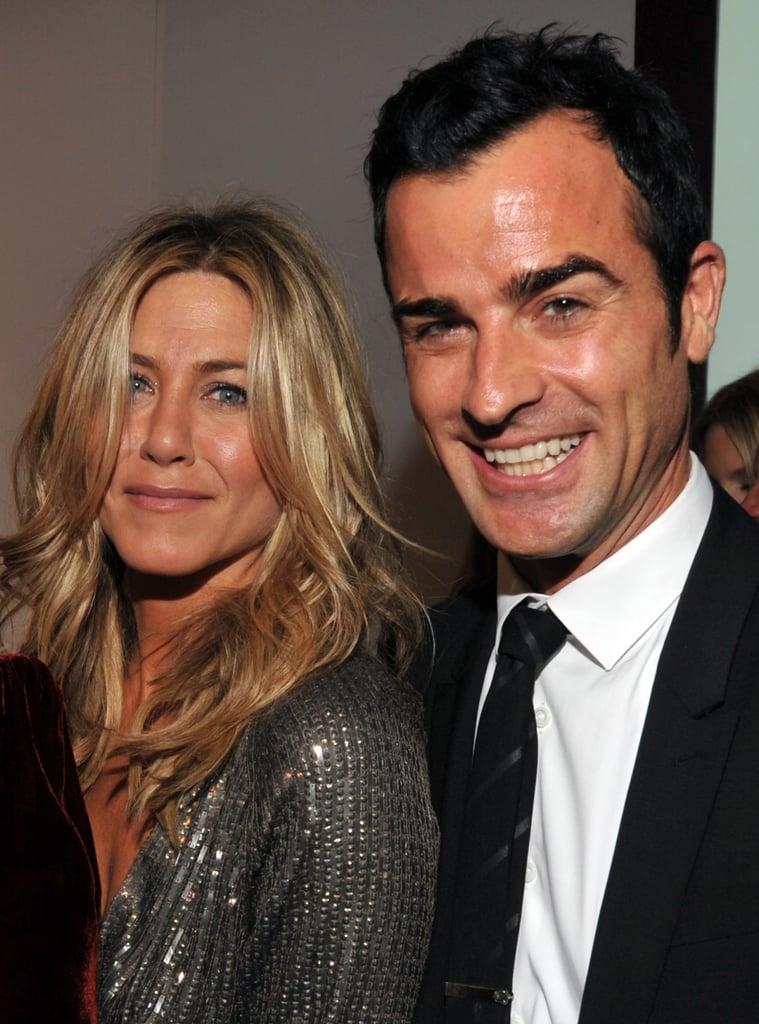 The happy couple posed for photos at Elle's 18th Annual Women in Hollywood Tribute in October 2011.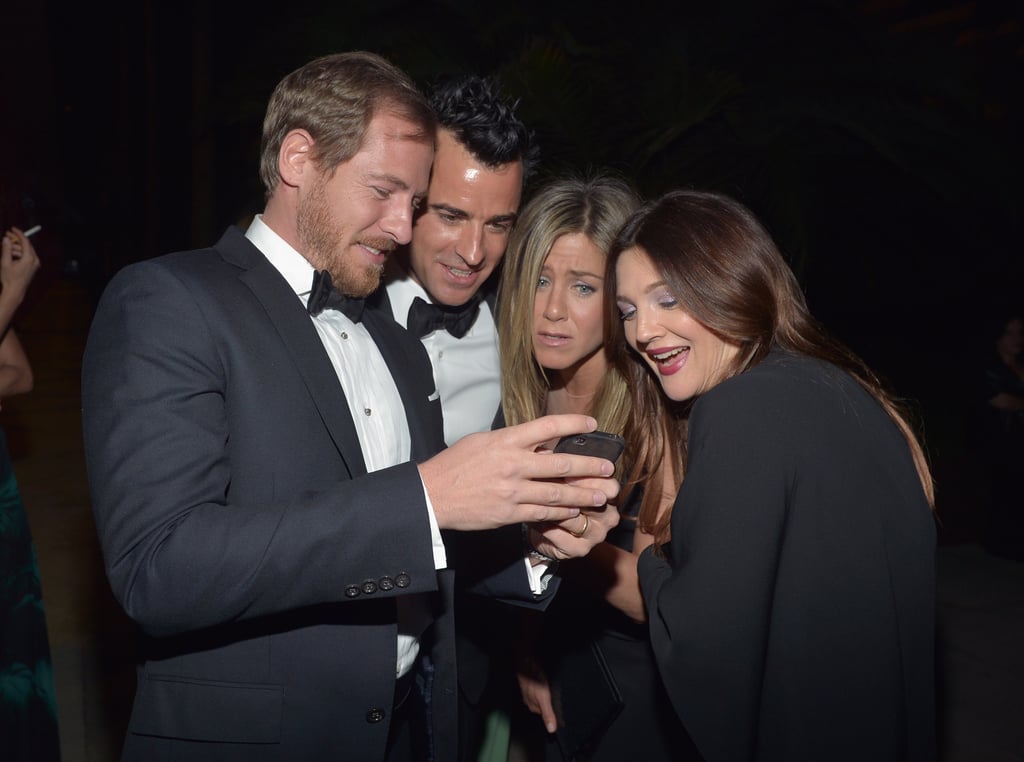 They hung out with Drew Barrymore [3] and husband Will Kopelman in October at a LACMA 2012 Art + Film Gala in LA.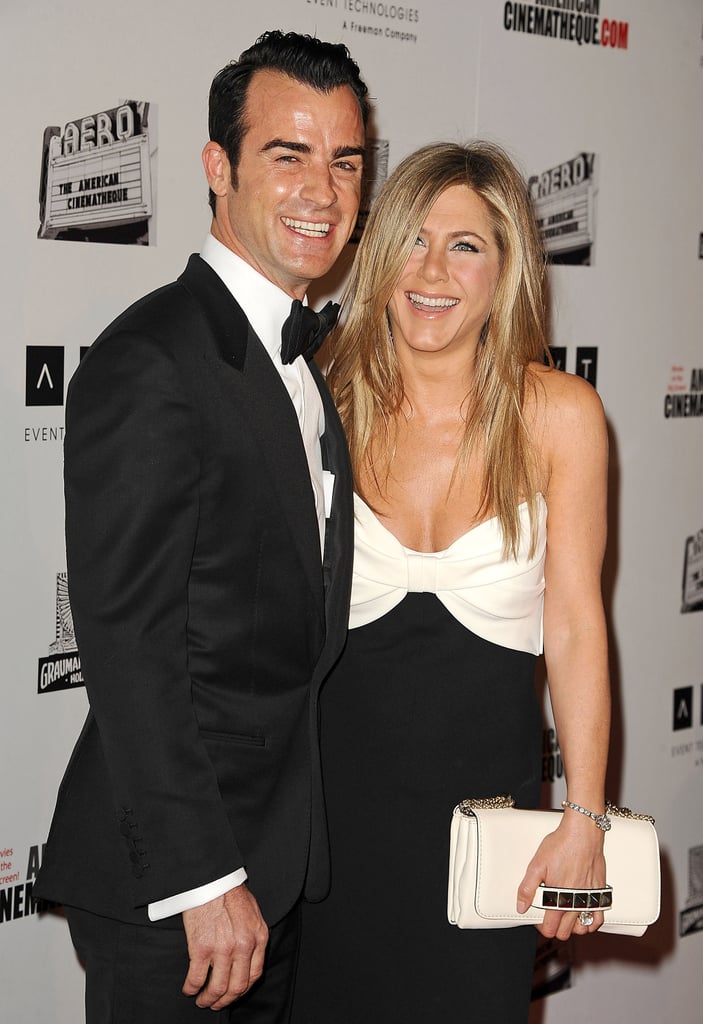 In November 2012, Jennifer and Justin had a laugh on the red carpet together at the American Cinematheque Awards in LA.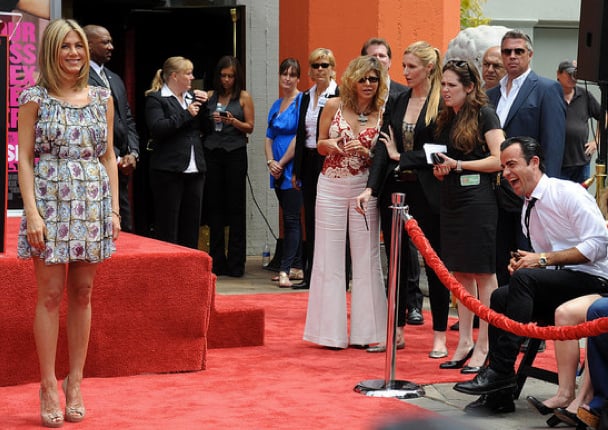 Justin was full of laughs during Jen's July 2011 Hand and Footprint ceremony in LA.
Jennifer and Justin chatted with Reese Witherspoon [4] at Elle's 18th Annual Women in Hollywood Tribute in October 2011.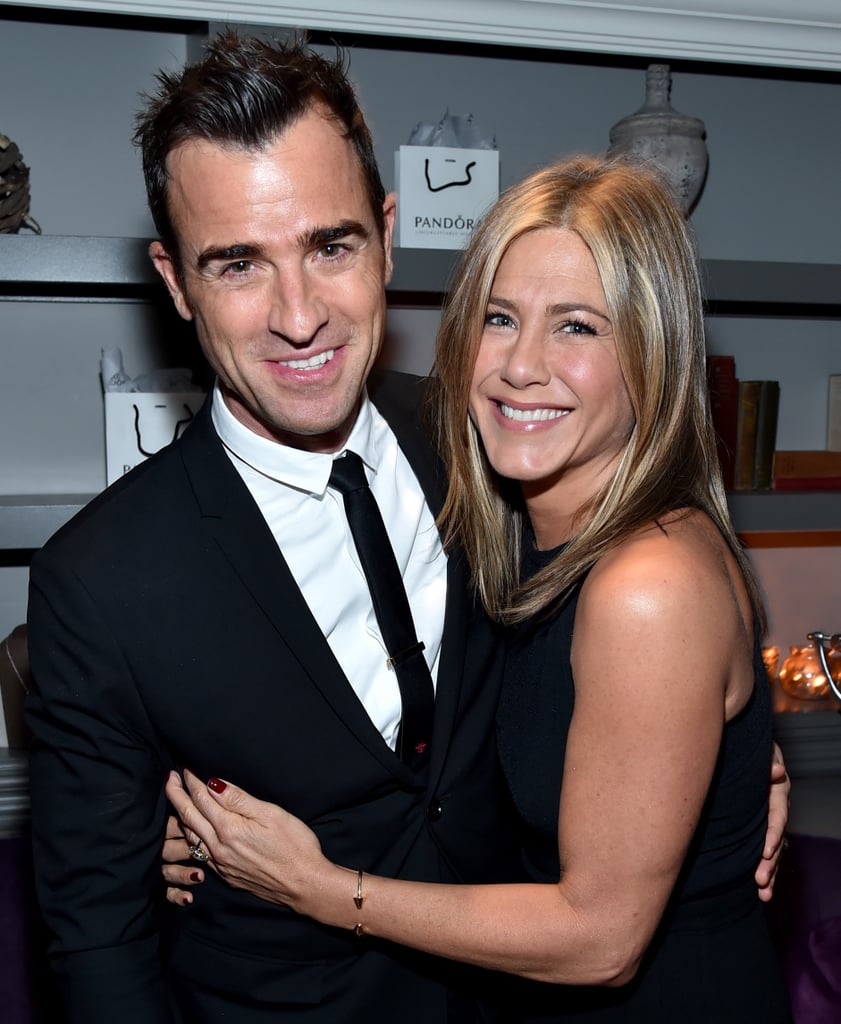 In September 2014, the couple linked up for a Cake cocktail reception in Toronto.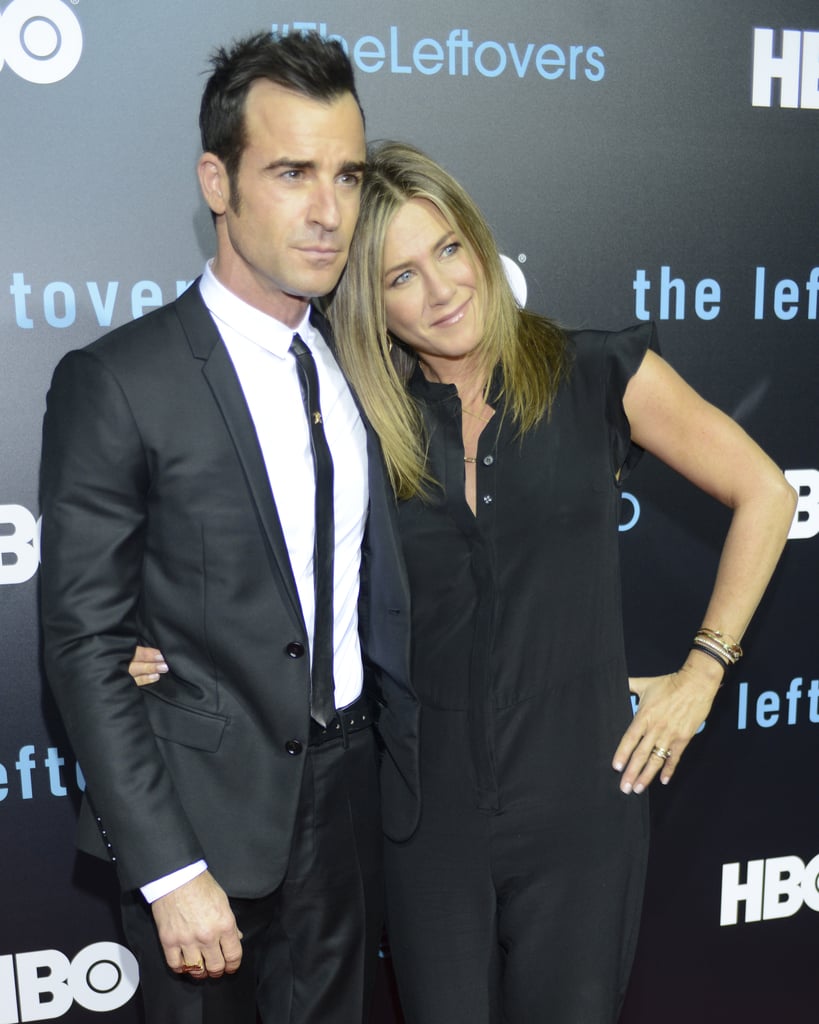 In October 2015, they made their red carpet debut [5] as a married couple at the premiere for Justin's HBO show The Leftovers.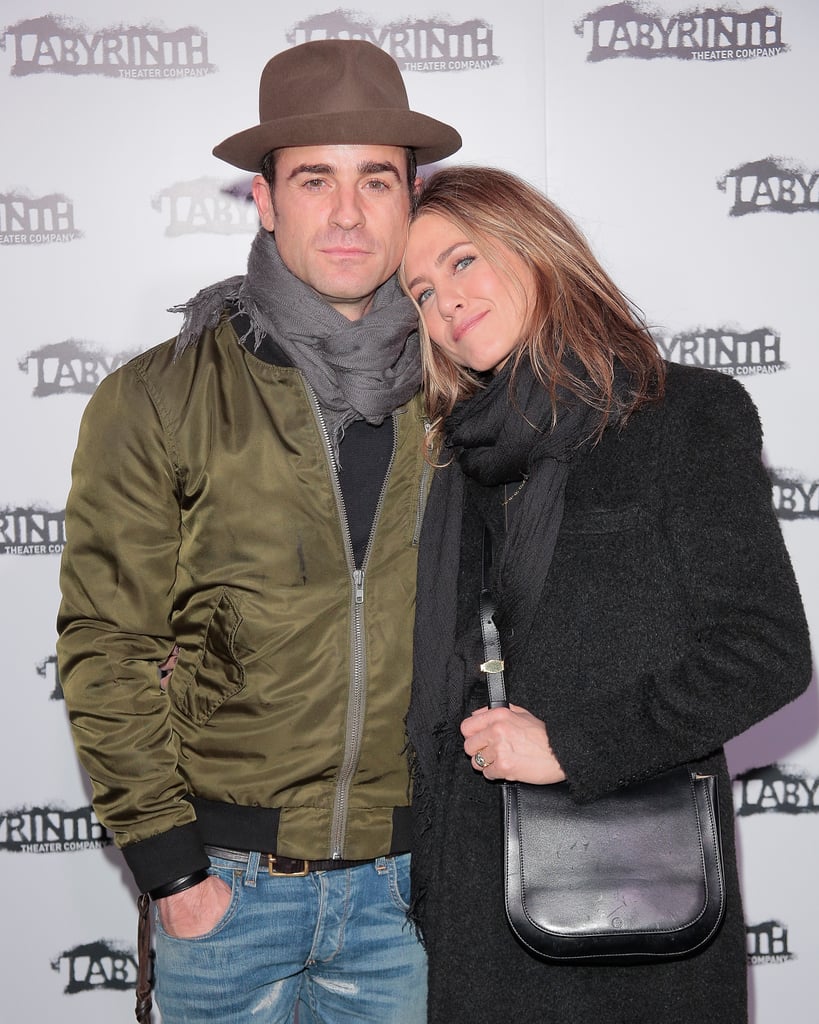 Jennifer and Justin opted for a sweet couple's arrival [6] at an annual celebrity charades gala in NYC in November 2015.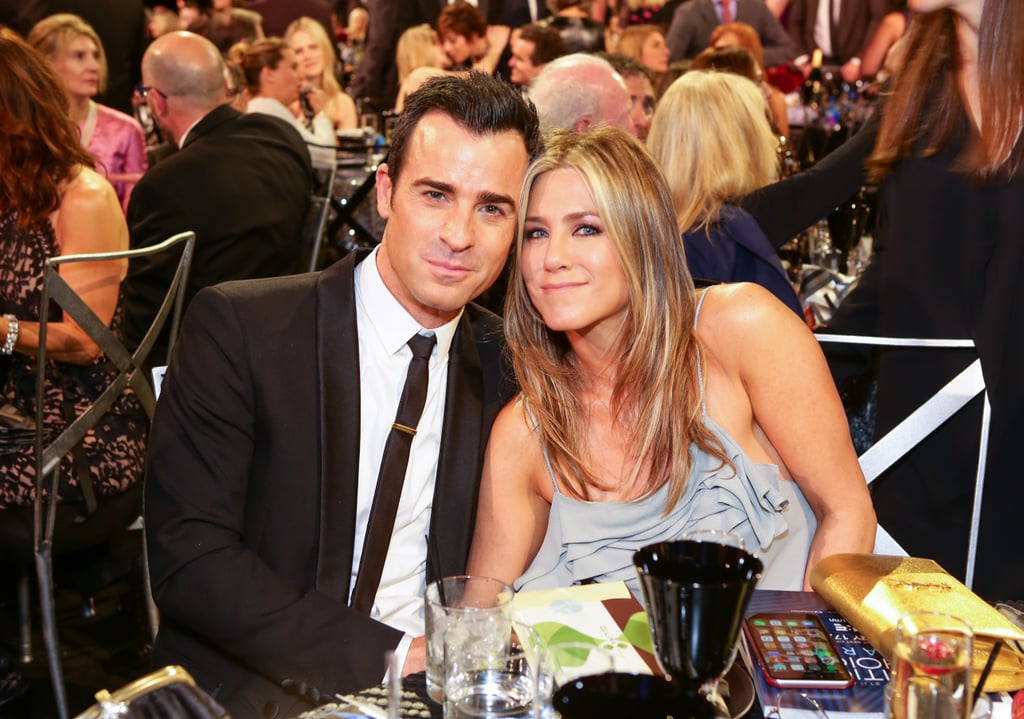 In 2016, the pair brought their smoldering good looks [7] to the Critics' Choice Awards in LA.