Jennifer Lopez Dubai Performance 2017
Lindsay Lohan Wants to Meet Jennifer Lopez When She's in Dubai, but Will it Happen?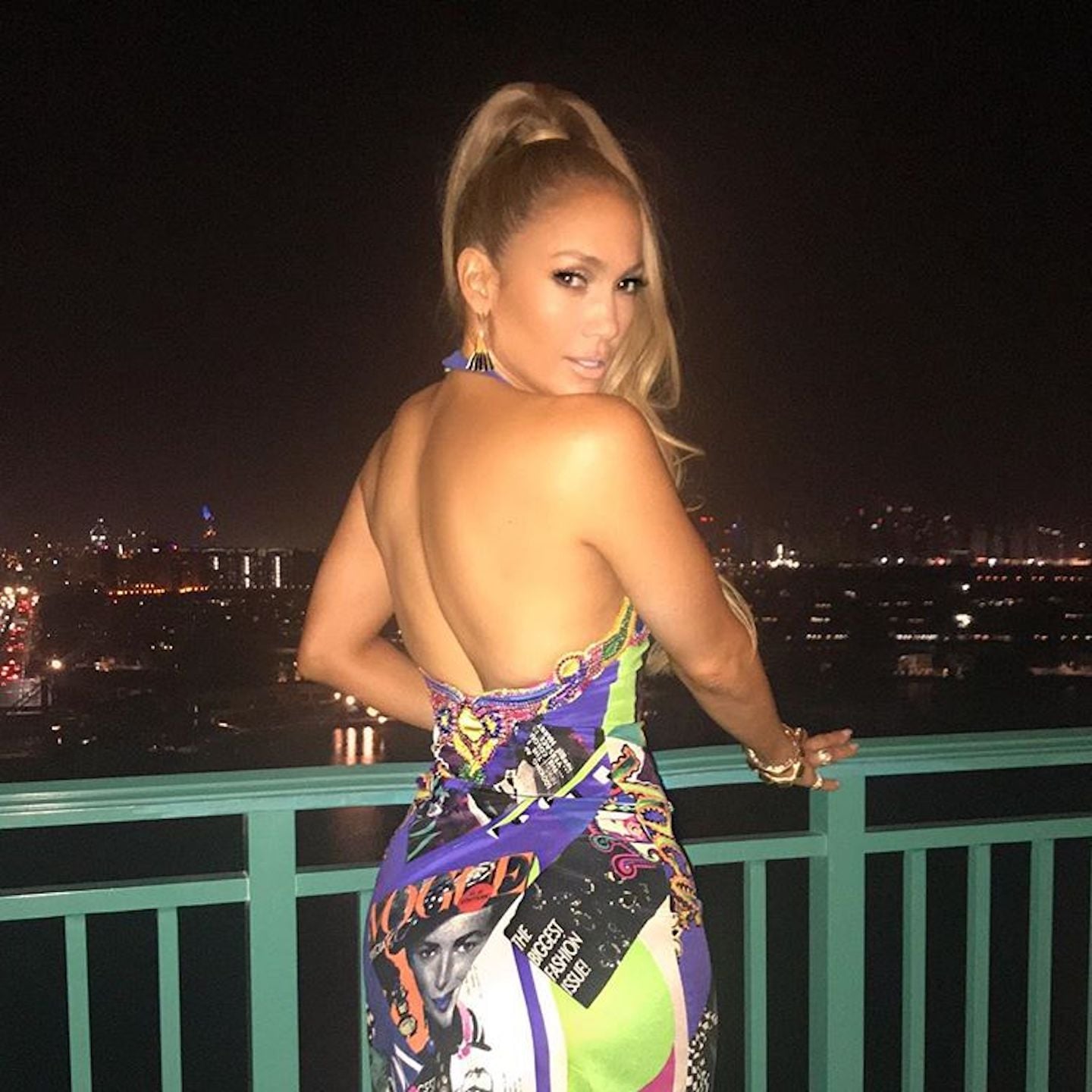 Jennifer Lopez is set to perform in Dubai this weekend, and leading up to the gig, the singer's shared a video of herself and her backup dancers getting ready. Though they're clearly still in New York (no one wears a parka with a fur hood in Dubai), Jennifer captioned the photo about upcoming concert.
J.Lo followed up with a Tweet:
Excited for Friday! I'm doing a big show in Dubai, at the Autism Rocks Arena! Get your tickets: https://t.co/25k8fVMini pic.twitter.com/pg4tmRRCkQ

— jlo (@JLo) November 14, 2017
While many of her fans in the emirate responded with enthusiasm, it wasn't just commoners who expressed their excitement. Fellow celeb and current Dubai resident Lindsay Lohan is also looking forward to having the singer in town, and Tweeted suggesting the two meet up.
Unfortunately, she had a bit of trouble connecting.
Wanted to connect with you in #DUBAI since I live here but you don't follow me so I cannot DM you

— Lindsay Lohan (@lindsaylohan) November 14, 2017
The Internet isn't always generous when it comes to Lindsay, and some people called out the former child star's desperation.
— Luke Johnson (@ThatGuyLukey) November 14, 2017
Lindsay can you stop begging for attention? Like seriously girl you're are a famous super star too. Make them beg. pic.twitter.com/46061ybT7B

— I never said that (@Lohanforfans) November 15, 2017
While Jennifer hasn't responded publicly, the stars may have connected via direct message or via another means. We'll be waiting to see if there's a Dubai meet-up in the pipes!
Even if it's not one-on-one, Lindsay could catch the Grammy-winning singer at her intimate Dubai Airshow performance on November 17, or at her performance at Base Nightclub on Thursday night. Jennifer has a packed schedule in Dubai-- but there's still time for Lindsay to catch her!