Jennifer Lopez and Marc Anthony's Somos Una Voz Alliance
Jennifer Lopez and Marc Anthony Bring Celebrities Together to Help Natural Disaster Relief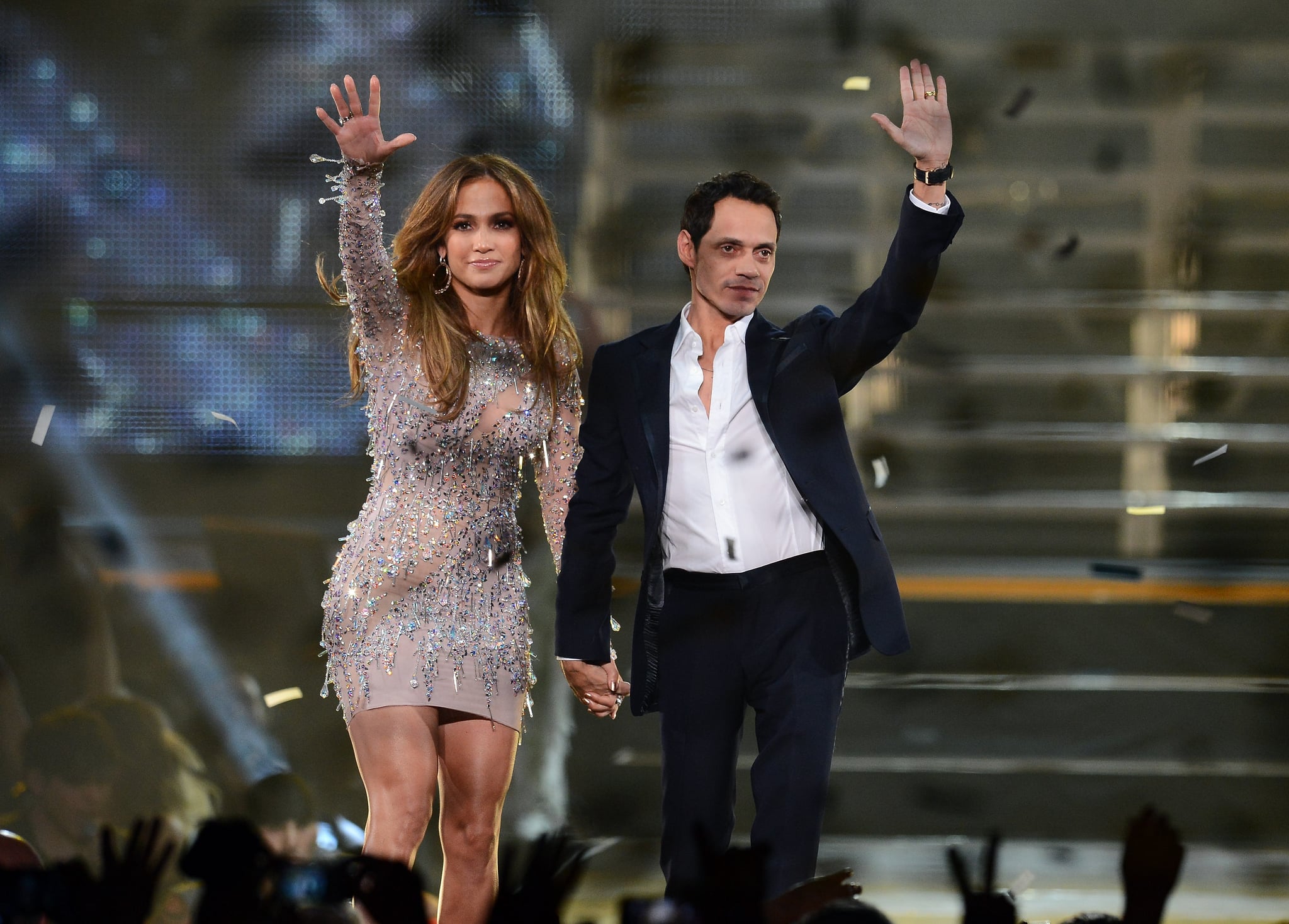 Jennifer Lopez and Marc Anthony continue to prove exes can still be friends. The two have come together and formed Somos Una Voz (We Are One Voice), an alliance joining big names like Alex Rodriguez, Bruno Mars, Daddy Yankee, Ed Sheeran, Jada Pinkett Smith, Luis Fonsi, Maluma, Narciso Rodriguez, Pitbull, Ricky Martin, and Vin Diesel to work together "to rush food, shelter, medicine, power, and communications to those in need from the effects of the recent natural disasters," according to a press release.
As part of their initiative, the alliance launched a GoFundMe campaign that has so far raised over $30,000. "Together, our alliance members reach more than 1 billion followers on social media across the planet. Just imagine what we could do with big and small donations from the people we reach, our corporate friends and ourselves. That's it. That's the big idea. Together, we can become one powerful voice that brings hope and relief to the people that need it most," says its website.
Marc Anthony spoke about the alliance and all the support they've received on Good Morning America, saying, "You'll be hearing from us soon with some major announcements coming up in the next week. If anybody is listening, just know that we are coming, just know that we care. We are here, ready, willing, and able." Jennifer herself donated $1 million from the proceeds of her Las Vegas residency to help hurricane relief in Puerto Rico.