Jensen Ackles Talking About Danneel and Supernatural 2018
Jensen Ackles Was "More Nervous" Than Danneel About Her Supernatural Role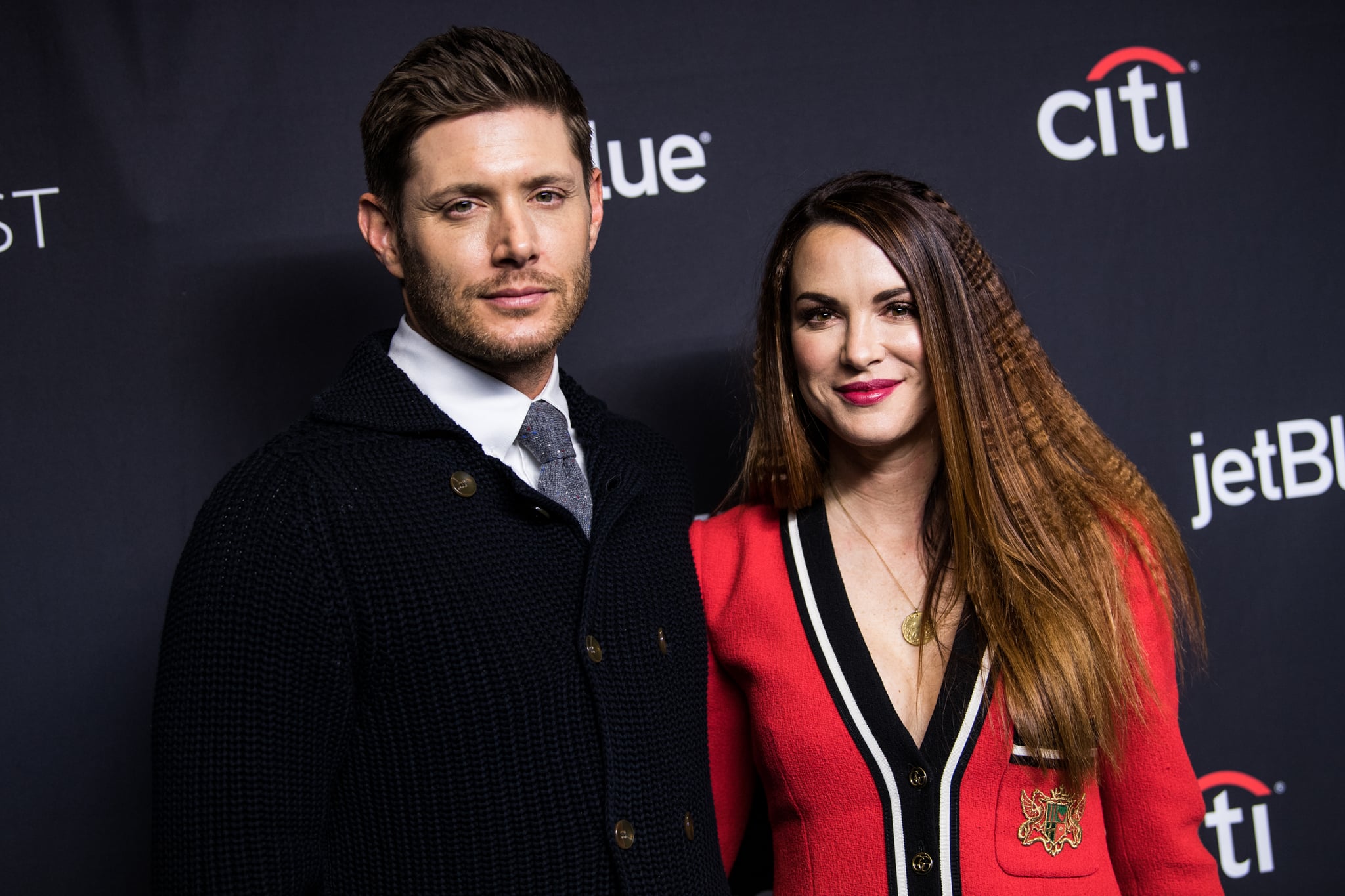 This season, Supernatural is boldly going where the show has never gone before. In the highly anticipated "Scoobynatural," Sam and Dean find themselves in a rather familiar world with a talking dog and a gang of mystery-solving teens. Yep, the show is "cartoonifying" the boys into Scooby-Doo. At PaleyFest's Supernatural panel on March 20 in LA, we snagged a precious few minutes with Jensen Ackles. Though the Winchester darling had plenty to say about the Scooby-Doo crossover, there was something even more exciting to gush about: his wife, Danneel Ackles, who just popped up on the show for the very first time.
While it was a blast seeing Danneel Ackles take on the role of Sister Jo, her husband offered some fun, sweet tidbits about the flow of things off screen. "I think I was more nervous than she was, to be honest," Jensen Ackles told me on the PaleyFest red carpet. "I wanted her to have a great experience, because, you know, this is kind of a show that I'm a cocaptain on, and I wanted to make sure that she was still comfortable enough to do what she's really good at. And she was."
We also spoke to Danneel Ackles on the red carpet. While she insisted their relationship was exactly the same on the Supernatural set, Jensen Ackles admitted there was a bit of an adjustment period when she first arrived. "She was basically like, 'You're acting weird. Stop it, you're freaking me out,'" he said with a laugh. "I'm like, 'Sorry, just, know you, making sure you have everything you need!'" Frankly? Goals.