Joe Jonas's Dad Talks About Sophie Turner
Sophie Turner Isn't Married to Joe Jonas Yet, but She's Already Considered Part of the Family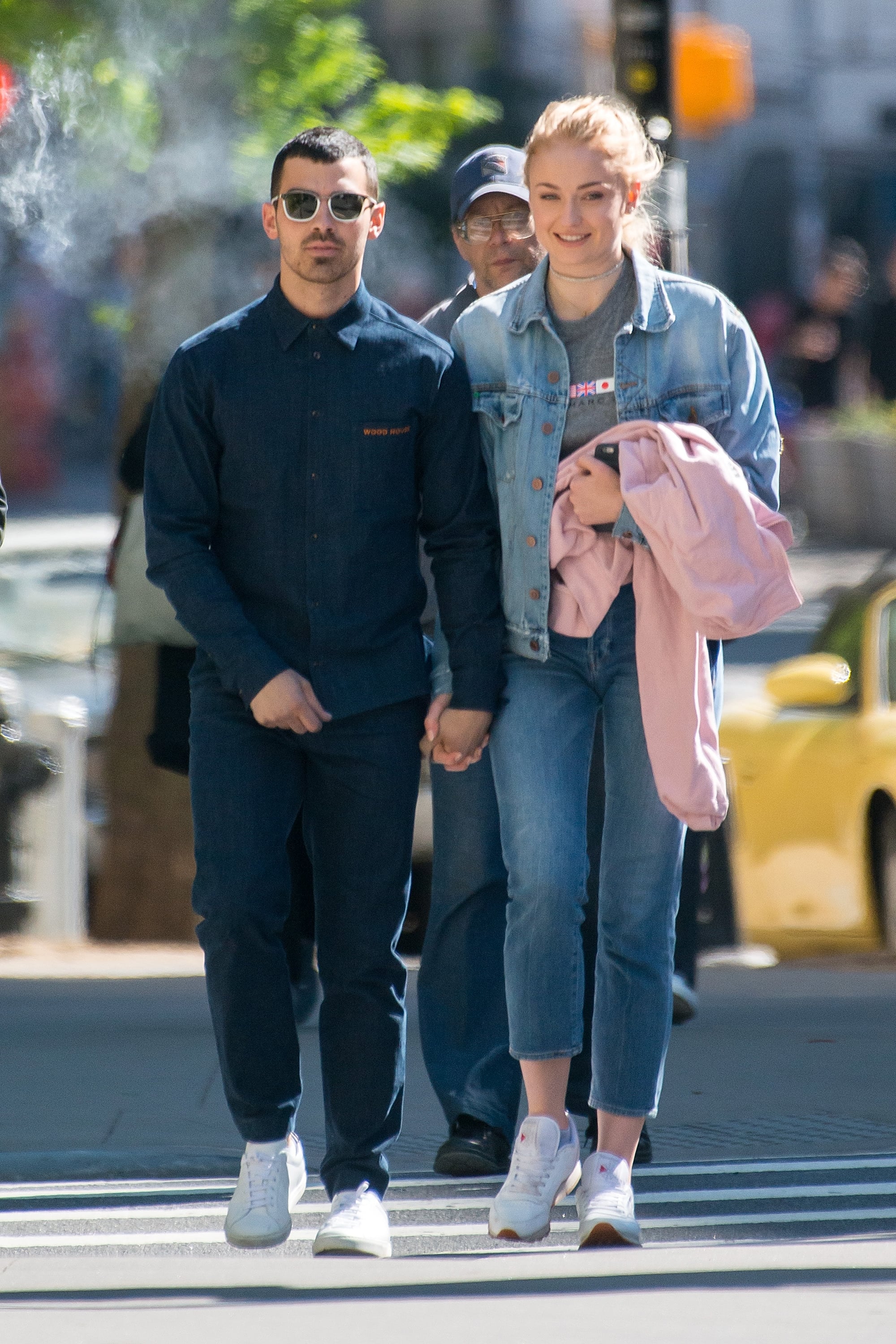 Sophie Turner and Joe Jonas haven't officially tied the knot yet, but she's already won over his famous family. The DNCE singer's father, Kevin Jonas Sr., recently gushed about how "blessed" they are to have the Game of Thrones actress join their family. "[We] love the way that Joe loves her and the way that she loves him," he told People. "We're a blessed family to have her as our future daughter-in-law — and, in our minds, [she's] already a daughter-in-law!" Aww!
Of course, Sophie won't be the first lady to marry a Jonas Brothers. Joe's oldest brother, Kevin, tied the knot with his wife Danielle in 2009, and the two have since welcomed two daughters, Alena, 4, and Valentina, 1. "Danielle is a wonderful daughter-in-law," Kevin Sr. added. "She's given me two wonderful grandbabies, and we love them. And Sophie comes in: from the first time we met her, we knew she was a special young lady."
And Joe's dad isn't the only person who has given Sophie the seal of approval. The rest of Joe's family and friends are just as smitten with his fiancée. While his younger brother, Nick, gushed over how Joe had found the "love of his life" in Sophie, his ex-girlfriend and friend Demi Lovato sent them a super sweet message shortly after they announced their engagement.
Image Source: Getty / Gotham