Are John Cena and Nikki Bella Getting Back Together?
Don't Lose Hope Just Yet — John Cena and Nikki Bella "Could Get Back Together"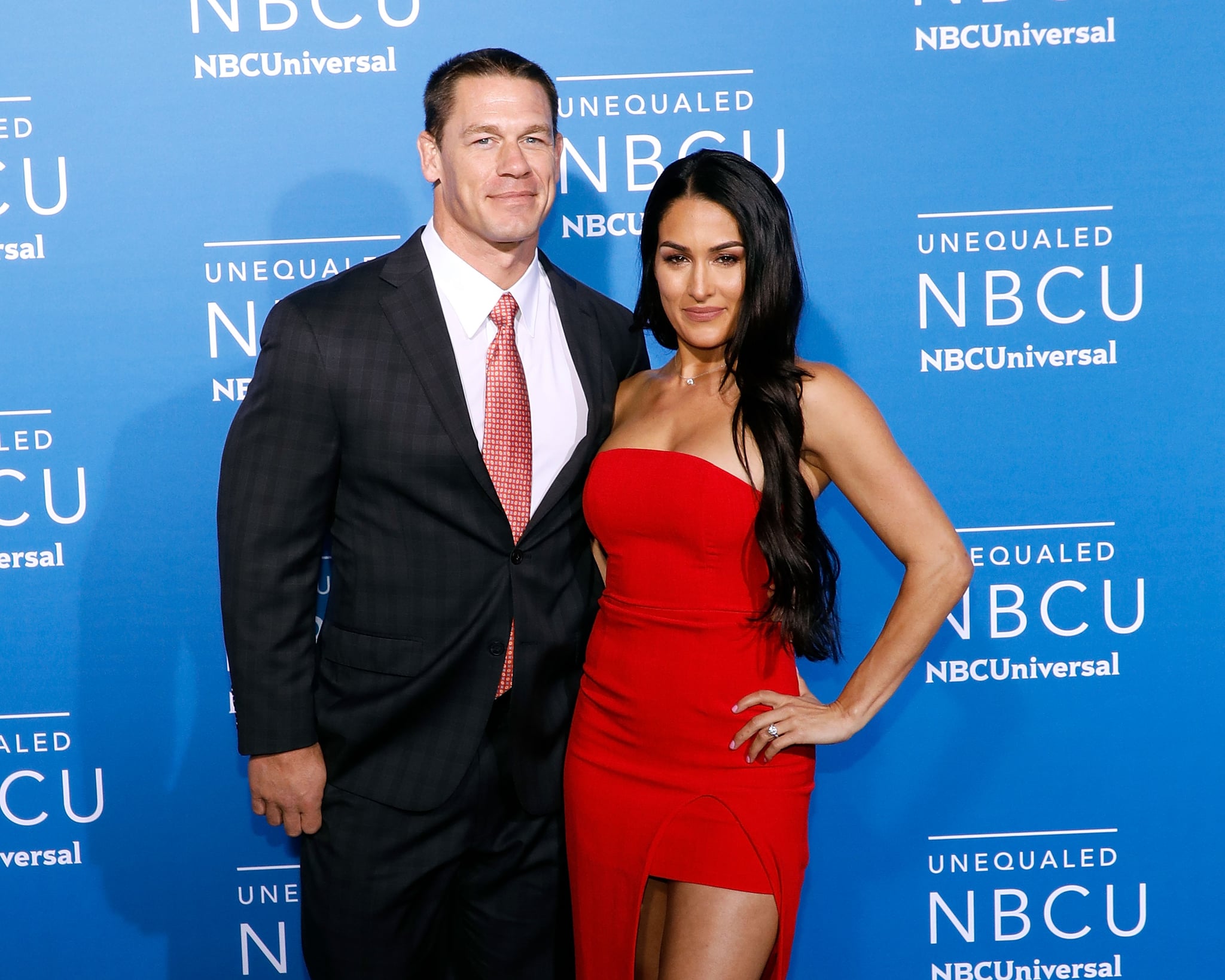 John Cena and Nikki Bella announced their split after six years together on Sunday. Even though we're still emotionally recovering and trying to make sense of everything that happened, it looks as though all hope is not lost. According to Us Weekly, there's a possibility that John and Nikki "could get back together in a year."
"Nikki hit a point where she was just exhausted by the relationship," a source told the publication. "She's sad but not devastated. She's in a great place with her career, but needs some time to figure everything out. John is one of the loveliest people, but he is not open-minded. He's controlling about everything in his life . . . work comes first . . . John puts a lot before Nikki."
John and Nikki first met through WWE and were friends for several years before they pursued anything romantic. In 2012, they began dating, and five years later, they got engaged at WrestleMania 33. The wrestling power couple were set to tie the knot in Mexico on May 5, but according to People, their opposing views on marriage and starting a family are what ultimately led to their split. Only time will tell if Nikki and John are really done for good.