John Cena and Nikki Bella Spotted Together After Break Up
Back On? John Cena and Nikki Bella Meet Up For a Walk After He Pours His Heart Out For Her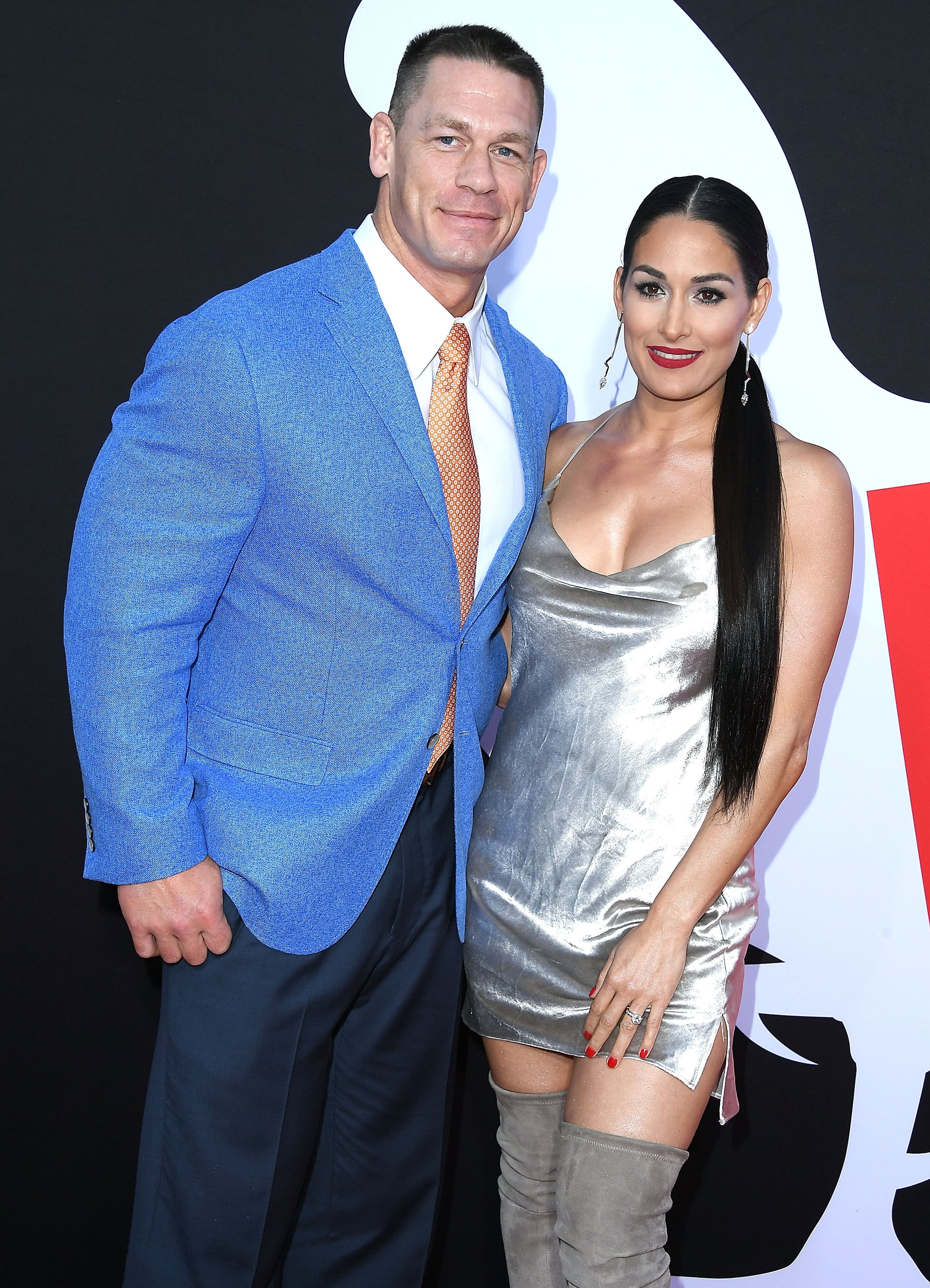 Are they back on? On Saturday, John Cena and his ex-fiancée Nikki Bella were spotted out in San Diego for the first time since announcing their split, and now fans are wondering, "what does this mean?" TMZ shared the photo of the couple out for a walk just four weeks after calling off their wedding. John kept things casual sporting a red t-shirt and black shorts while Nikki went for a low profile in matching gray sweatpants and a gray sweatshirt with a red beanie hat.
Earlier in the week, John appeared on the Today show and poured his heart out about his failed relationship with the WWE Diva. "It is very difficult, I had my heart broken out of nowhere," he said. "I still love Nicole, I still would love to marry Nicole, I still would love to have a family with Nicole. There was an unfortunate set of circumstances where our relationship ended."
When asked about John's emotional interview, Nikki told Extra's AJ Calloway that she was "speechless" and admitted that she was using this time to focus on herself. "I'm at a point in my life where I kind of lost me and I want to find me and work on me," she said. Only time will tell if their latest outing is a true sign of reconciliation between the two.