John Cena Quotes About Working With Dwayne Johnson 2018
From Rivals to Costars? John Cena Says It Would Be a "Dream" to Work With The Rock Again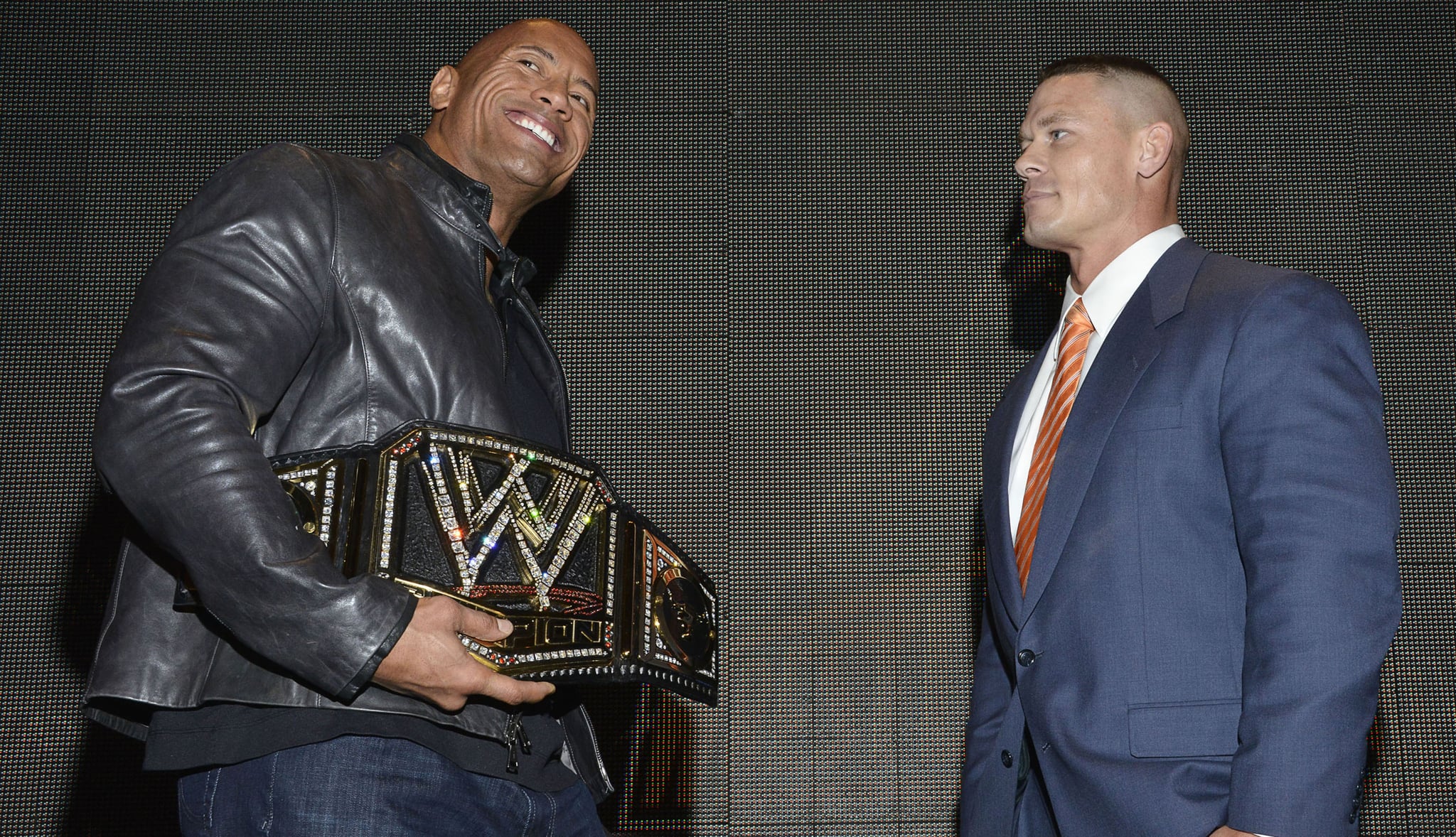 John Cena and Dwayne Johnson are two of the biggest stars to make the transition from WWE wrestlers to Hollywood actors, so it totally makes sense that John would want to work with Dwayne again. In a recent interview with EW, John said it would be his "dream" to work with Dwayne in a Fast and Furious film.
"That stuff is beyond my control, but I would absolutely love that opportunity," John said. "That, for me, would be a dream. I'm never really like, 'Oh, I'd like to work with this person,' but I just think between our chemistry in the live performance setting, there's something certainly there with The Rock. So that would be my one name on the wish list."
John's quotes may come as a surprise to WWE fans, given his history with The Rock. While most of the stuff we see on WWE is usually scripted, the beef between Dwayne and John at Wrestlemania in 2012 and 2013 was real. It all started when Dwayne hosted Saturday Night Live in 2000 and he began branching out into the acting world. John was not happy with Dwayne's decision to leave the WWE and said he turned his back on the wrestling corporation. "John had said some things in an interview that I took exception to," Dwayne said in a previous Muscle and Fitness interview. "He felt they were OK, I felt that they weren't OK."
John has since apologized for his comments, saying they were "stupid of me," and Dwayne even confirmed that their two-year feud was over in 2014. "We're good buddies these days," he said.
OK, so now who do we need to speak to to make this happen?