John Stamos's Letter to His Mom For 2017 Mother's Day
John Stamos Pens a Heartfelt Letter to His Late Mom: "I Felt I Could Not Go On"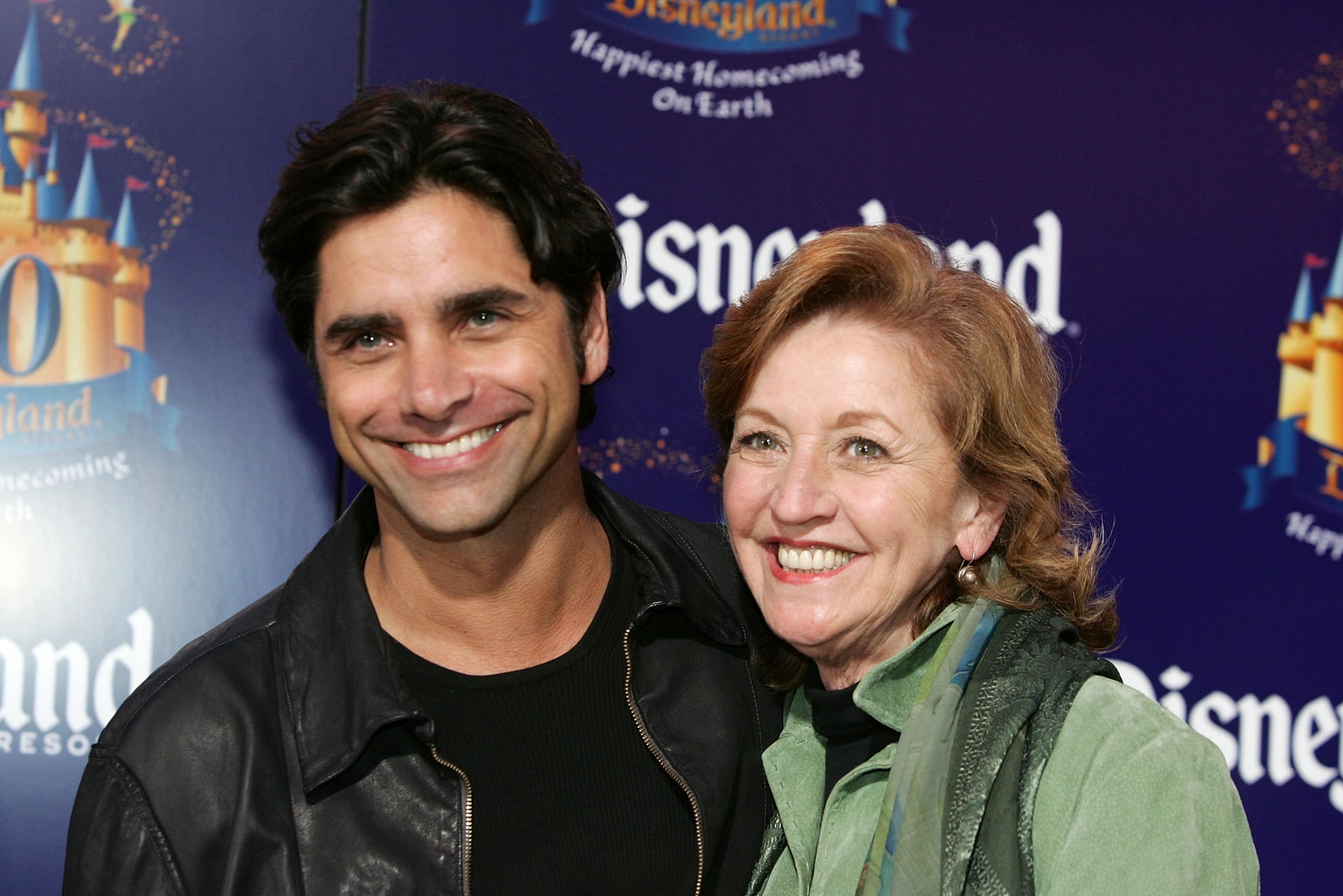 It's been nearly three years since John Stamos lost his mother, Loretta Phillips, and he still misses her dearly. In a heartfelt essay for GoodHousekeeping.com as part of its special "Thank You, Mom" series ahead of Mother's Day, the Fuller House actor opened up about a note Loretta left for him to find shortly before her death. "I was sitting at your famous kitchen table, the same table where all the family therapy sessions would happen, and I was wondering how I could possibly get through one single day without you. I honestly felt I could not go on," he recalled. "You meant for me to find that note when I did, and now I'm ready to write you back." Loretta's message read: "Life is an occasion . . . rise to it. Don't be sad because I died . . . be happy because I lived. I had a wonderful life."
"Your whole life was completely unselfish," he continued. "You poured a lifetime of love into me, and that's what I'll remember best too. Two and a half years later, that love still gets me through every single day." Aside from talking about how her life inspired him, he also opened up about how hard it was to say goodbye. "Things got rougher after you passed away. How could it not? You were the most important thing in my life. I allowed outside things to come in and cloud my spirit, but it was your strength that got me through it. Your voice, your beautiful face, your over-abundance of love is always running in the back of my mind and certainly in my heart."
Most of all, he hopes that one day he can be as good of a parent as she was to him. "Maybe someday I'll have a kid or two, and maybe they'll have red hair like yours (although like you used to say, yours came from a bottle)," he said. "Maybe they'll say, 'I love you more' like you always said. But mostly I hope they have your humility and unselfishness and your ability to bring sunshine to anyone who had the pleasure of meeting you. I miss you madly, mother — until we meet again. And we will!"