John Stamos Married to Caitlin McHugh
John Stamos Marries Caitlin McHugh in a "Very Touching Ceremony"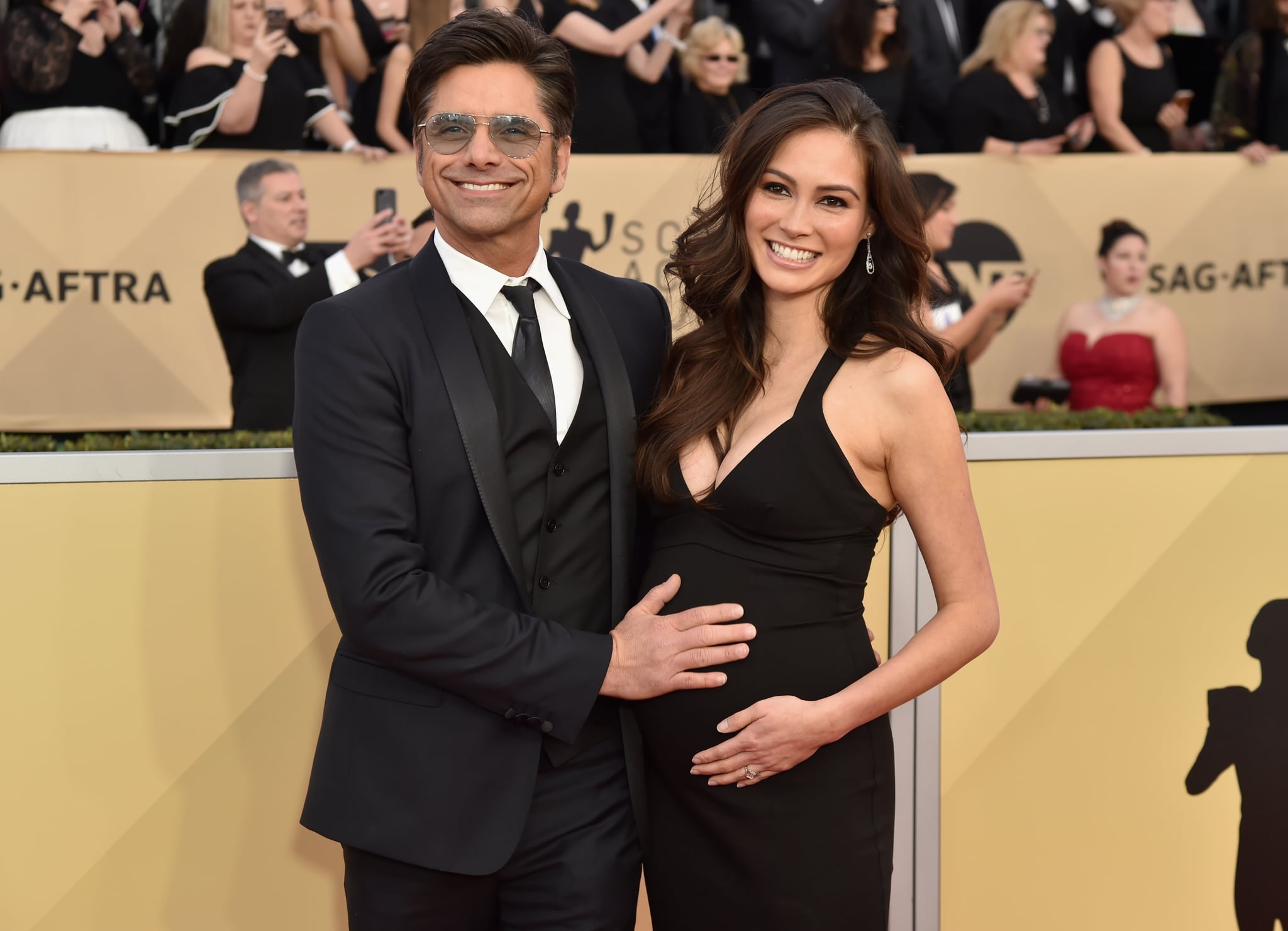 Have mercy on all the diehard John Stamos fans out there today, because the Fuller House star is officially off the market! People reports that John married fiancée Caitlin McHugh on Saturday afternoon at Studio City's Little Brown Church. The 31-year-old model and actress, who is pregnant with the couple's first child, wore a white, strapless ballgown, while her new husband, 54, donned a classic black tux. "They exchanged wows in front of family and close friends. It was a very touching ceremony," a source told People "There were tears, but mostly smiles. John and Caitlyn looked very happy."
Although Caitlyn's hotel room was burglarized just before the wedding — the thief made off with an estimated $165,000 worth of jewelry prior to the couple tying the knot — the couple didn't let it stop their perfect day. After their beautiful ceremony, they hosted a reception at their home in Beverly Hills, capping off a romantic weekend.
John and Caitlyn originally met while filming an episode of Law & Order: SVU in 2011, but she was in another relationship at the time. Fortunately they crossed paths a few years later when her roommate was on an episode of Fuller House, and it's been a fairy tale ever since. In fact, in true Prince Charming fashion, John popped the question at Disneyland back in October.
A congratulations are in order for the happy couple!