Jordan Peele's Quotes About Whoopi Goldberg at Oscars 2018
Jordan Peele Marvels at His Crazy Full-Circle Moment Backstage at the Oscars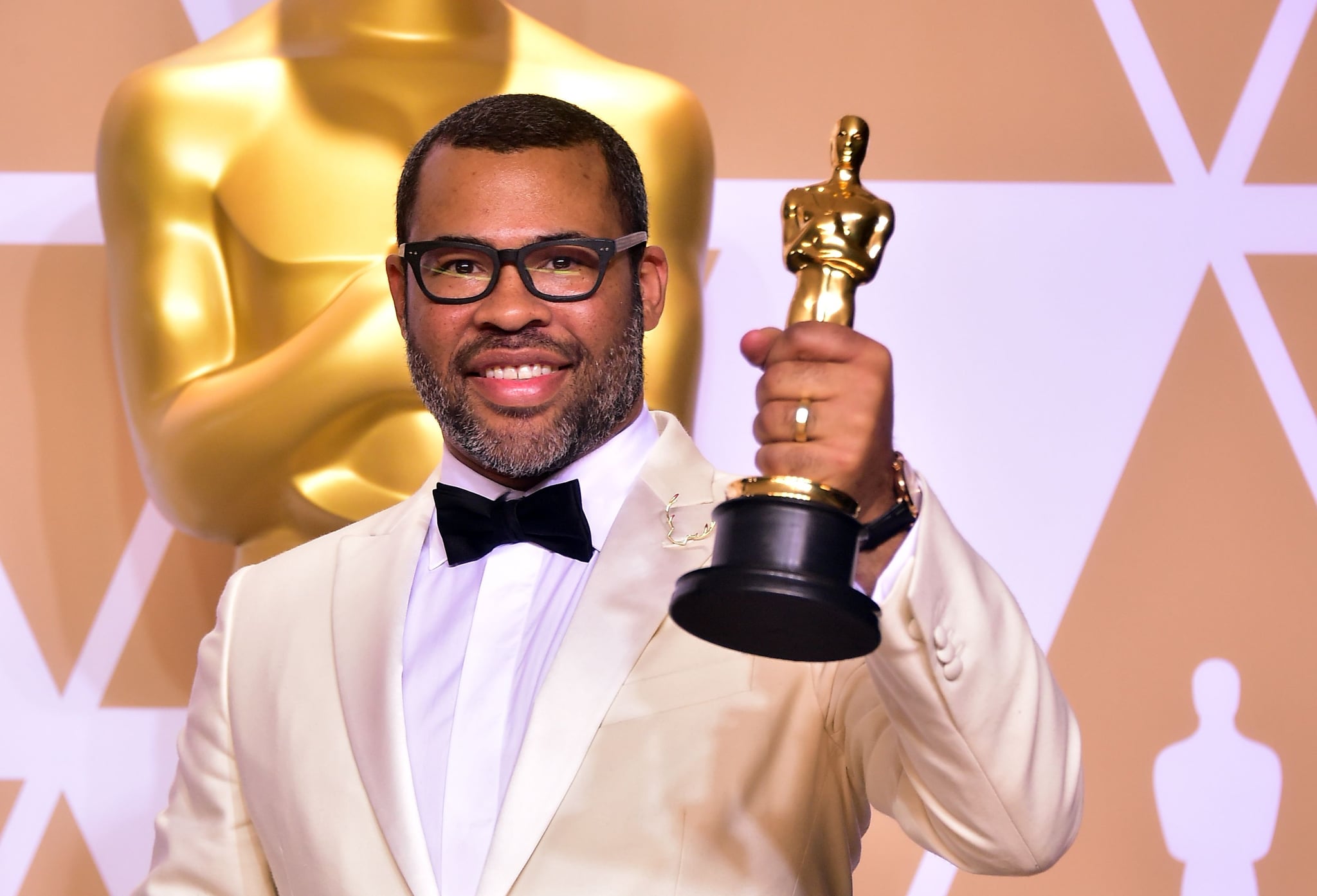 Jordan Peele didn't just emerge victorious in the wake of Sunday night's Oscars; he made history. The burgeoning filmmaker joined the winners list for his exceptional original screenplay for Get Out, thus becoming the first black writer to win in the category. The magnitude of this moment was certainly not lost on Peele. In fact, once he got backstage and in the press room, he had a few incredibly heartfelt things to say about his win. And, more specifically, he revealed how the Oscars ceremony itself ignited his creative spirit so many years ago.
"I instantly realized that an award like this is much bigger than me."
As it turns out, Peele first felt inspired to go for the gold way back in 1991 when he watched an icon accept her Oscar. "I almost didn't do it, because I didn't believe that there was a place for me," Peele said to us backstage in the press room. "Whoopi Goldberg and her acceptance speech for best supporting actress for Ghost were a huge inspiration for me. And when I got nominated, one of the first things I did was reach out and call her and thank her for telling young people who maybe doubted themselves if they can do it. So I hope that this does the same and inspires more people to use their voices." Now that he's won, he's really hoping his triumphant moment on the Oscars stage can have the same effect on future generations.
"When the nominations came out, I had this amazing feeling of looking at the 12 year old that had this burning in my guts for this type of validation, and I instantly realized that an award like this is much bigger than me," Peele said. "This is about paying it forward to the young people who might not believe that they could achieve the highest honor in whatever craft they want to push toward."