Justin Bieber Returns to Zero Gravity Dubai Beach
Justin Bieber Fans Will Kick Themselves When They Find Out Where He Spent Sunday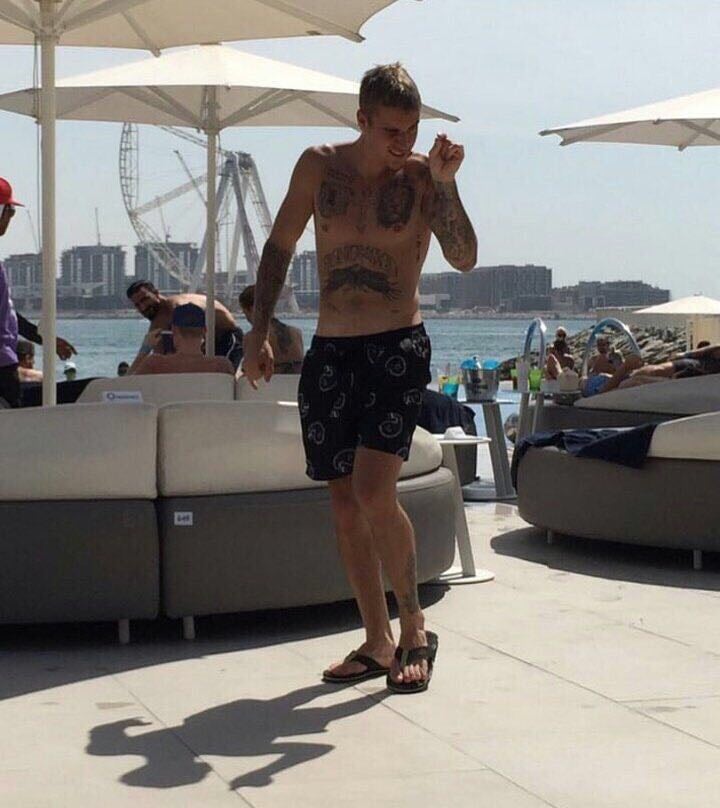 On Friday he enjoyed a dip there, winding down and cooling off in preparation for his gig on Saturday. And on Sunday, Justin Bieber returned to Zero Gravity Dubai for the second time in three days. The singer was spotted splashing around in their glass infinity pool with views of the Dubai Marina skyline in the background as he enjoyed drinks on an inflatable gold swan.
Those who missed him the first time around at the same beach club as well as the nearby Candypants brunch might regret not heading to the venue in anticipation of his return.
After his gig, Justin headed to White Dubai, an open air nightclub on the roof of Meydan Racecourse, for their URBN night with rapper Nelly. See the gallery for a look inside his concert at the Autism Rocks Arena and his afterparty.