Kanye West Leaves Tidal Over Money Dispute
Kanye West Leaves Tidal Following JAY-Z's New Song About Him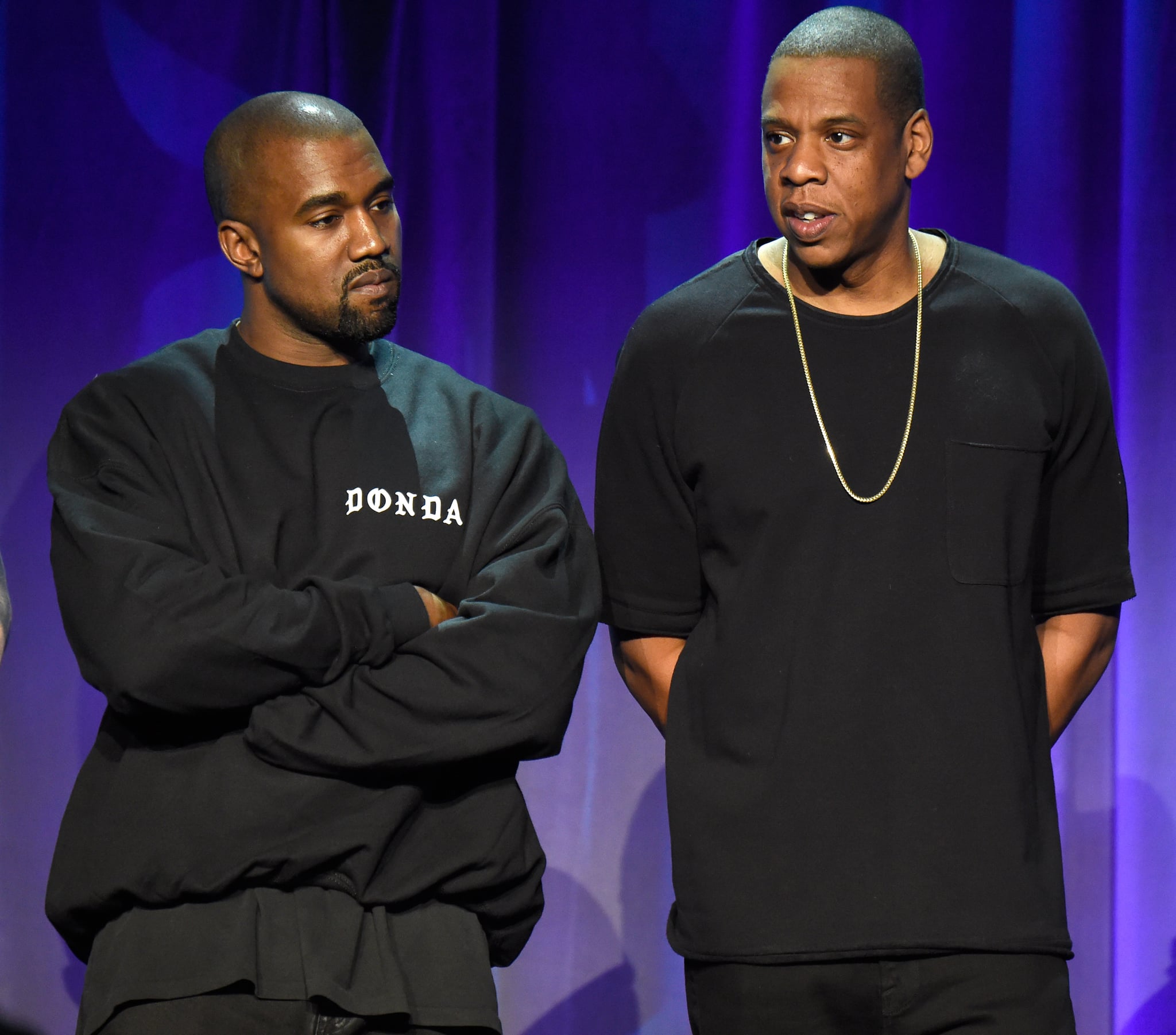 Kanye West is exiting the Tidal family. According to TMZ, the Yeezus rapper believes the music streaming service, which JAY-Z acquired and relaunched in 2015, owes him "more than $3 million" in fees. Kanye's lawyers claim he was not paid a bonus for bringing in over 1 million new subscribers to Tidal when he exclusively released his 2015 album, The Life of Pablo, on the service. Kanye is also allegedly seeking reimbursement for music videos he says Tidal hasn't yet paid him for.
TMZ reports that Kanye's lawyers sent a letter to Tidal two weeks ago declaring the contract was terminated after a failed negotiation between both parties, but Tidal reportedly sent back a letter to the rapper stating that he is still under an exclusive contract with the streaming service and will be sued if he takes his music elsewhere. According to the report, Tidal is arguing that Kanye failed to produce the contracted music videos, so therefor he is not eligible to a payout.
This news comes after JAY-Z recently released a new song on his 4:44 album that alludes to his strained friendship with Kanye. On the song, JAY-Z addresses Kanye's infamous rant about him and Beyoncé while on tour last year. "I know people backstab you, I feel bad too / But this 'f*ck everybody' attitude ain't natural/" JAY-Z raps. "But you ain't the same, this ain't KumbaYe/ But you got hurt because you did cool by 'Ye/ You gave him 20 million without blinkin'/ He gave you 20 minutes on stage, f*ck was he thinkin'?/ 'F*ck wrong with everybody?' is what you sayin'/ But if everybody's crazy, you're the one that's insane."