Kate Hudson Drunk Dialing Men in Ibiza Story
That 1 Time Kate Hudson Got Drunk in Ibiza and FaceTimed 50 Guys From Her Past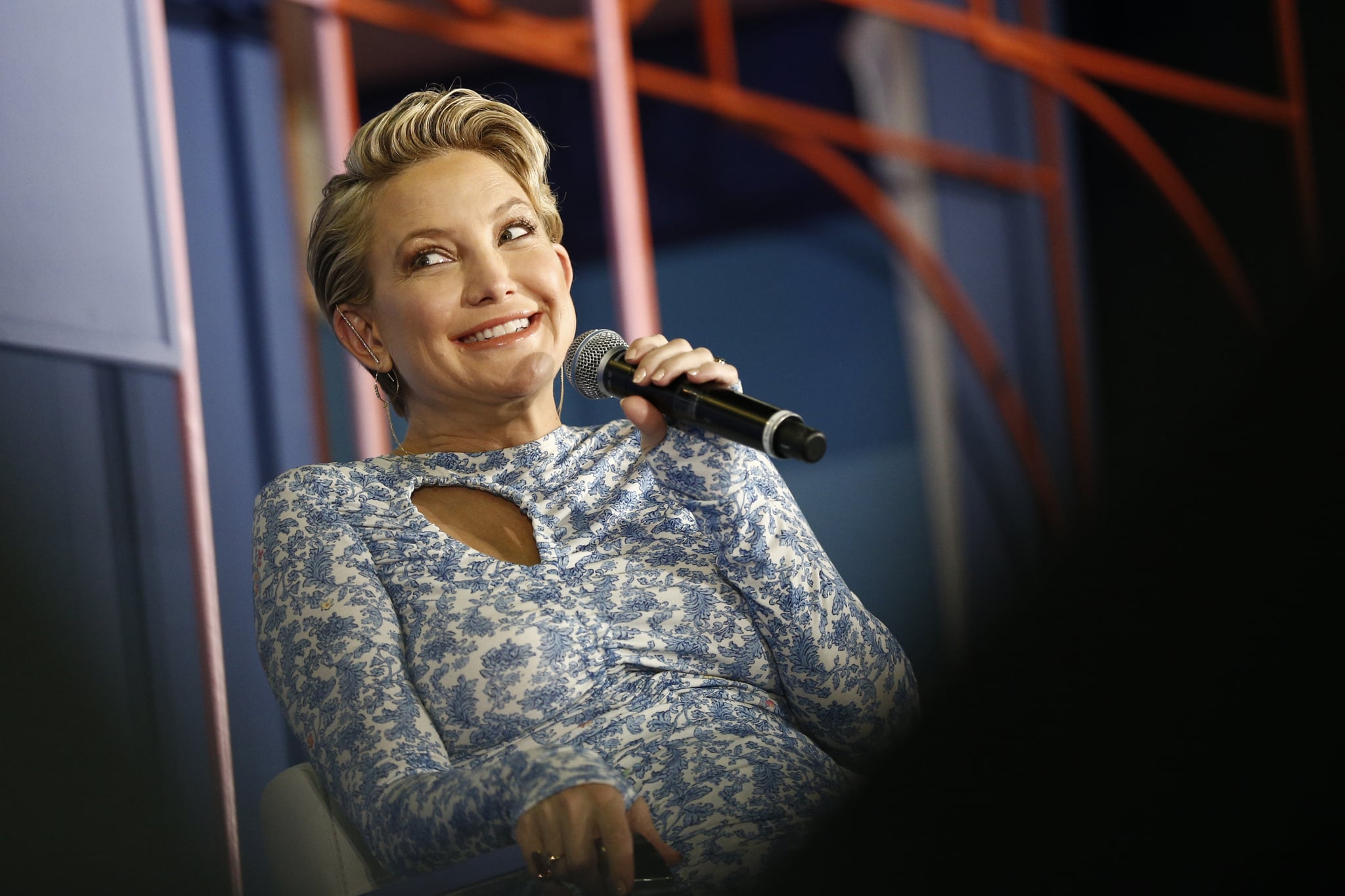 Does it get any more "stars, they're just like us!" than Kate Hudson admitting she drunk dialed a bunch of dudes in her phone?
Kate spilled the beans to two of her best friends, sisters and heads of creative for dating app Bumble Erin and Sara Foster, on stage at POPSUGAR Play/Ground, and it wasn't the only secret she revealed as the interview got rolling. The first to slip was that Kate — who already has a number of professional ventures under belt outside of acting, including a production company, several books, and fitness apparel brand Fabletics — will be launching a vodka company. The pregnant mom of two said vodka is her go-to alcoholic beverage, adding, "I miss it so much!"
When asked what was the most horrifying thing she's done drunk that she's never told anyone, Kate played coy at first — "Ibiza. I'll just say that. I was in Ibiza." — before dishing on the full story:
"There was one night in Ibiza . . . I woke up and I had FaceTimed 50 men from my past. It was like every man in my [phone] I had FaceTimed at 3 in the morning. One of them I had FaceTimed 15 times. Honestly, it was liberating, because I had never done anything like that before."
Girl, we've all been there.
Oh, and in case you're trying to guess who got a late-night call from Kate, it probably wasn't any of her former costars. Well, with one exception. "My dad told me never sleep with your costars, and I listened . . . except once," she said.