Kate Hudson's Michael Kors Watch Hunger Stop Cambodia Trip
Kate Hudson Playing With Kids in Cambodia Reminds Us Why We Need to End World Hunger, Now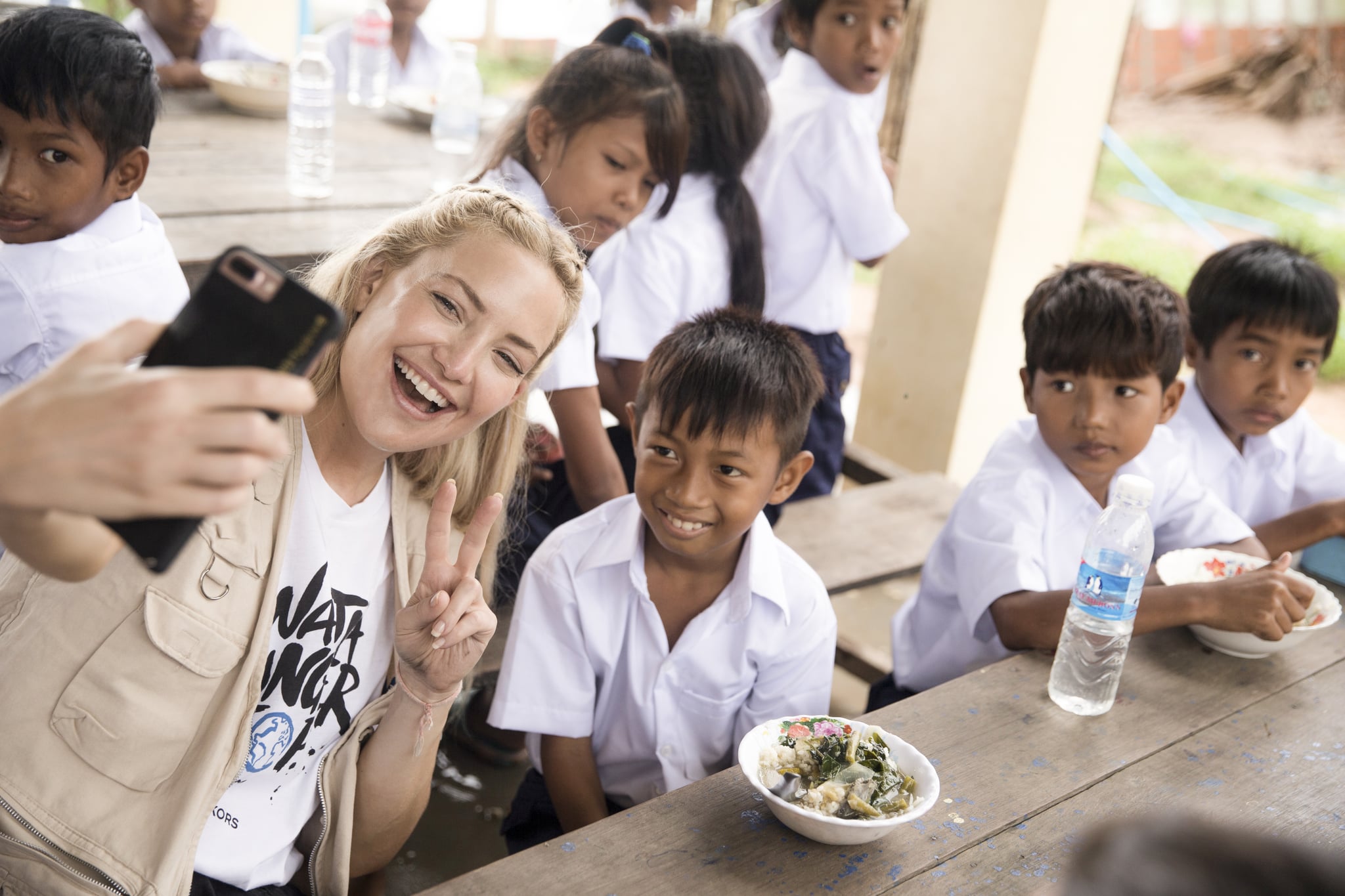 For the fifth year, designer Michael Kors is trying to end world hunger through a number of initiatives, one of them being 100 meals provided to those in need through sales of his Access Sofie touchscreen watch. The same idea goes for his black-and-cobalt-blue Lon sunglasses.
With actress Kate Hudson helping front the campaign, she visited Cambodia back in June to see how much difference money from past years has made. Kate can be seen taking selfies, jumping rope and generally playing around with the cute kids who are now getting through school with content stomachs. After chowing down on some grub he explains that the World Food Programme is helping give kids a future one bowl at a time.
"If we're going to create a better generation it always starts with education and keeping kids in school," she says in the video below. "No child can learn if they're hungry. No child can focus if all they're thinking about is there hunger and hunger pangs. We need to invest in our children, one of the great ways to be able to help is the start with the fundamentals, and that's feeding children."
The WFP reaches more than 16 million people in 70 countries every year with their school meals and Michael Kors' Watch Hunger Stop has contributed a whopping 15 million meals. These touching videos and images show Kate helping cook and immerse herself in Siem Reap life.
"This is the third year I've had the honor of collaborating with Michael on this important cause," says Hudson. "In June, I visited schools in Cambodia, where the funds raised by Watch Hunger Stop enable the United Nations World Food Programme to feed children so they receive the nutrition they need to grow and to finish their education. It was an amazing experience — I can't wait to share everything that I saw and learned there."
Help make a difference and buy your watch for $395 or sunglasses for $195, until March 31, 2018. Find out how else you can help on the World Food Programme website.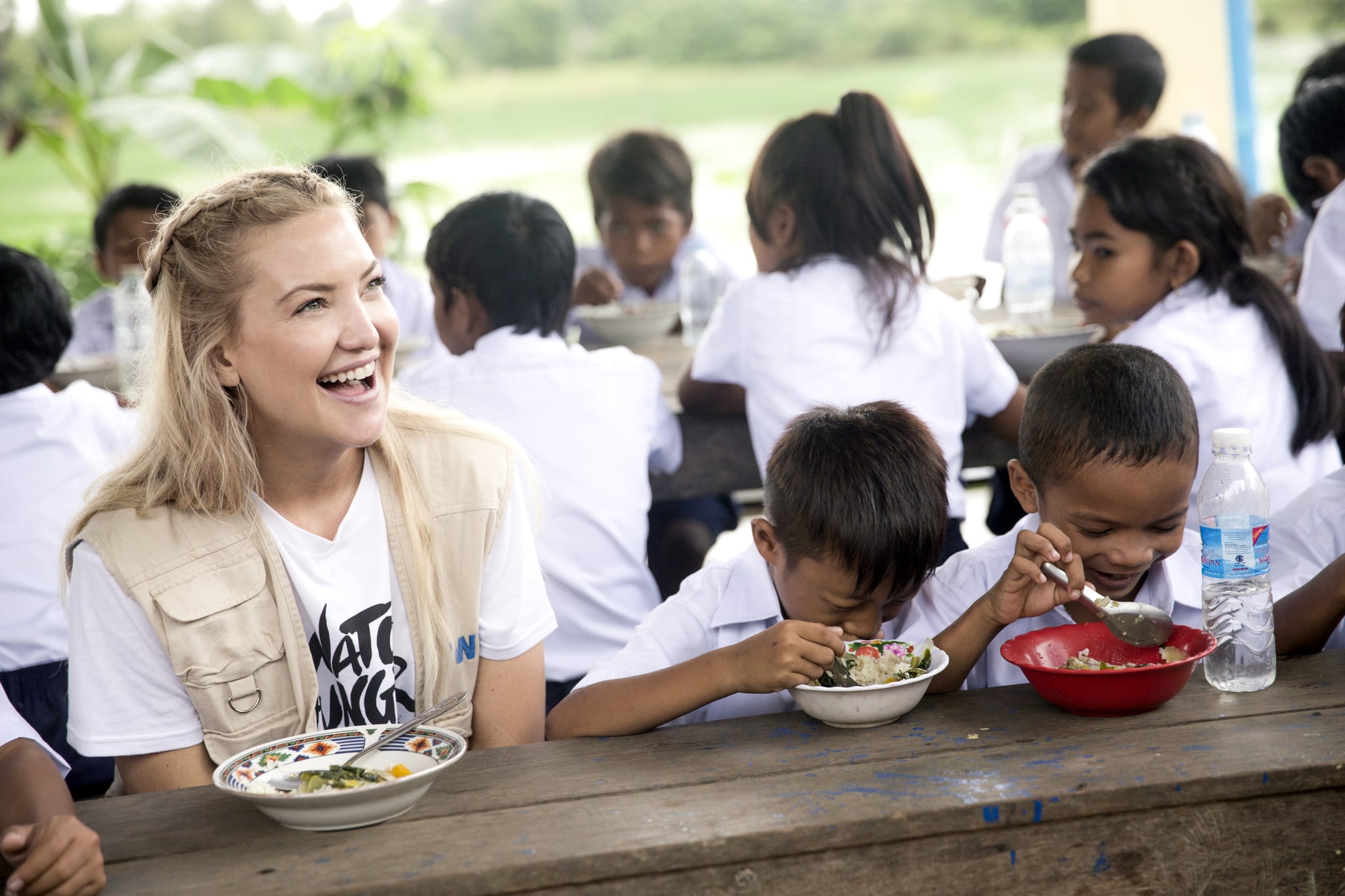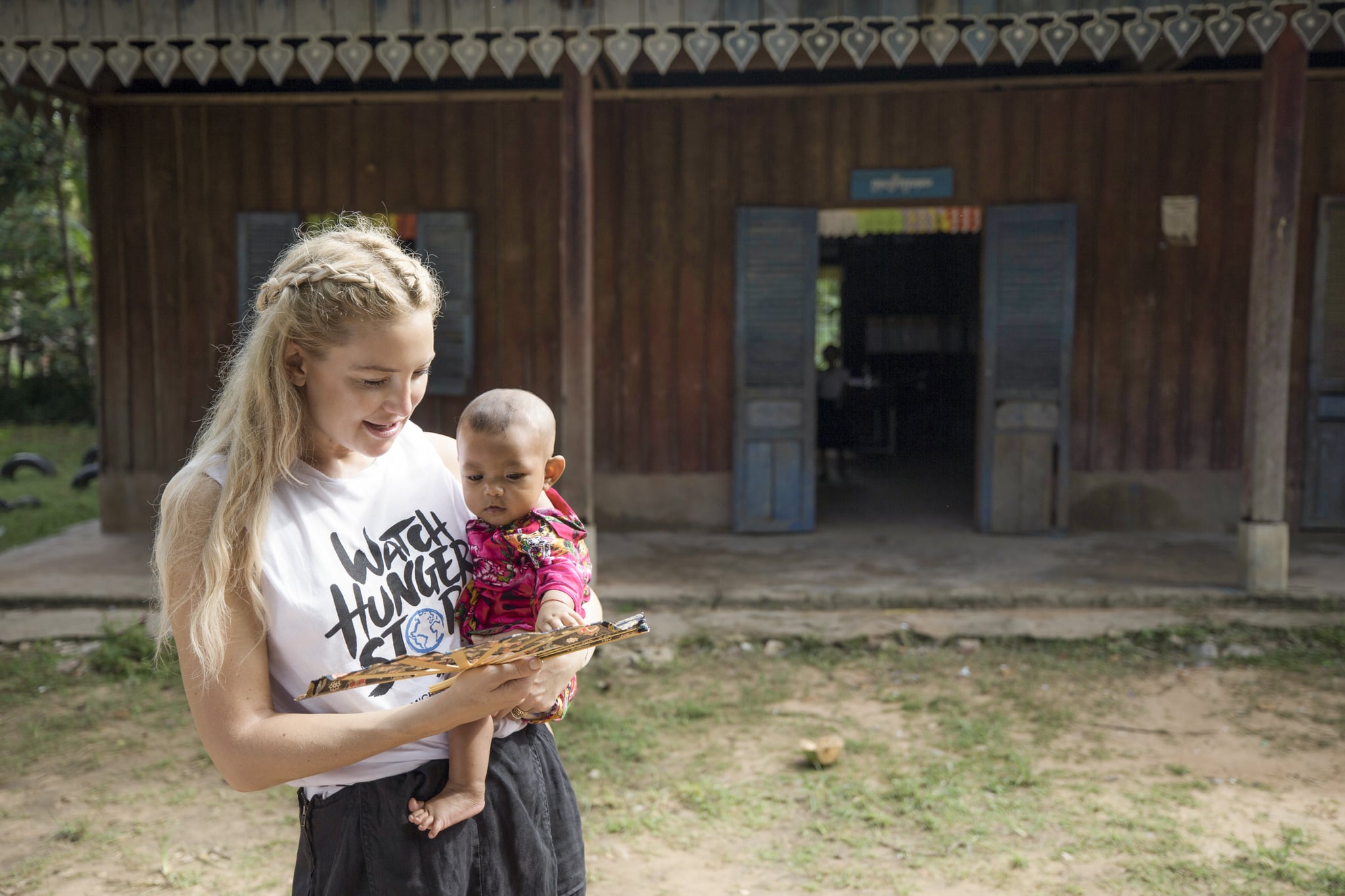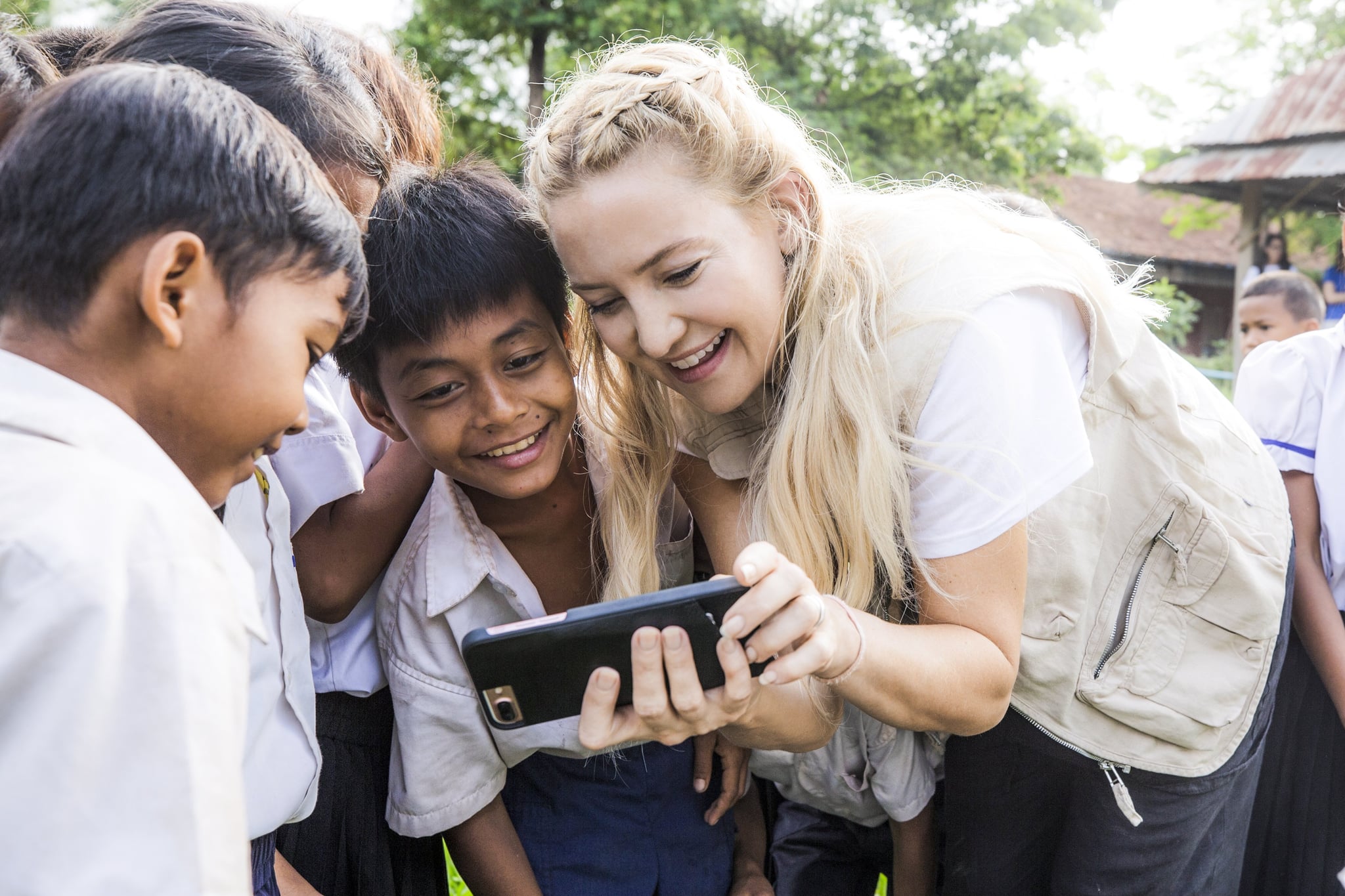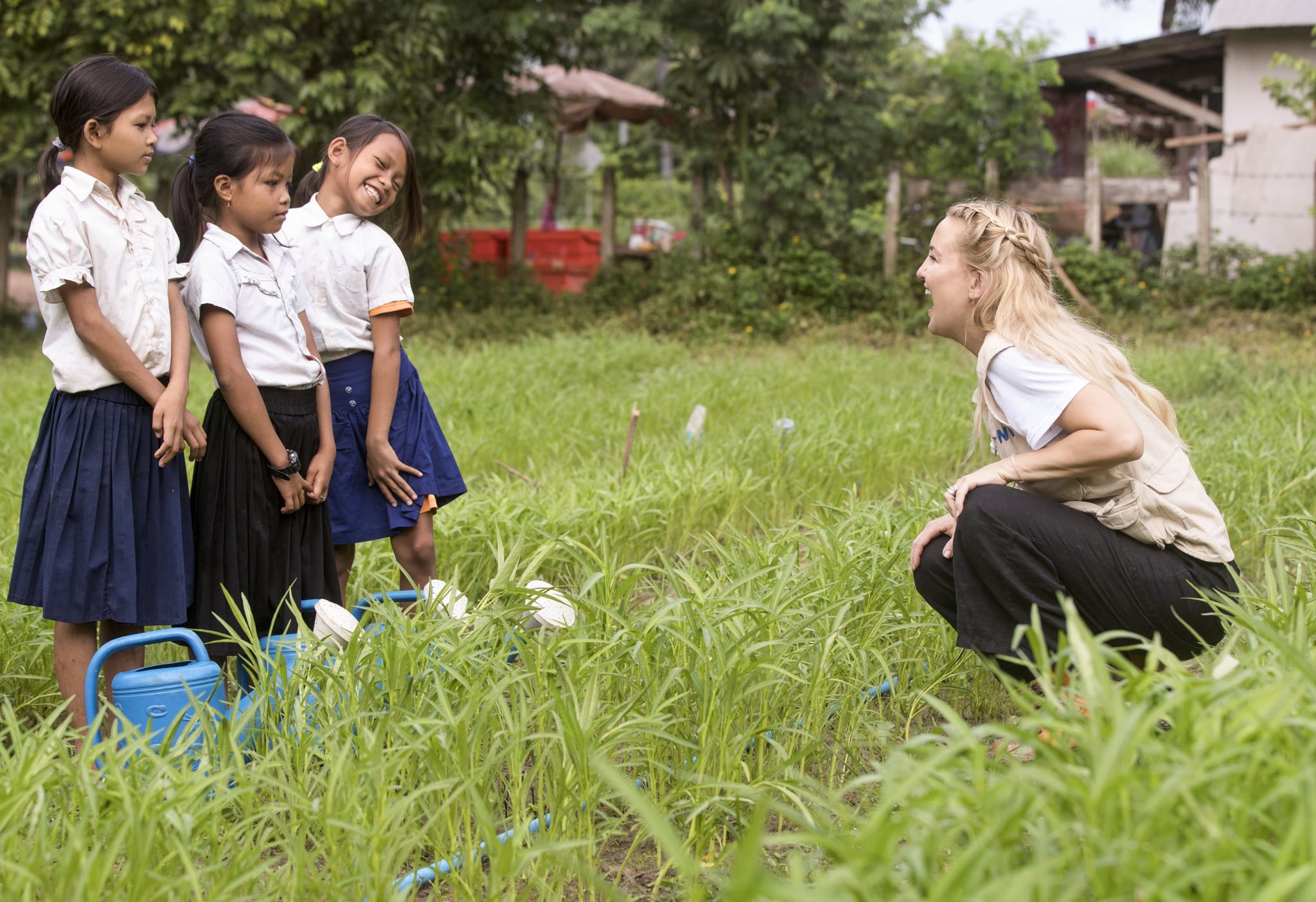 Image Source: Michael Kors