Is Kate Middleton Having Twins?
Wait a Tick — Is Kate Middleton Having Twins?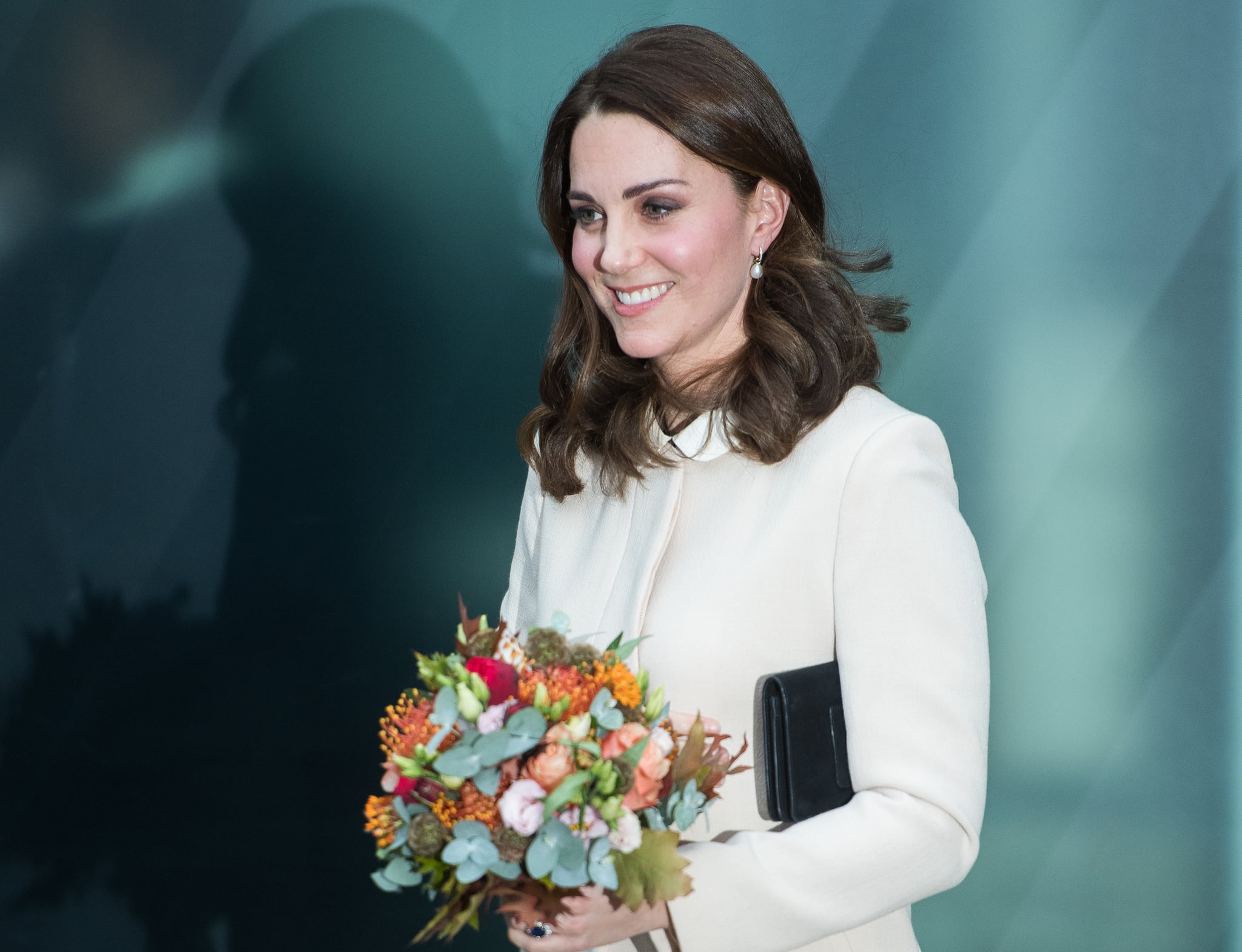 Kate Middleton and husband Prince William are expecting baby number three this Spring, but will they be having a fourth as well? According to rumors, the duchess could be having twins this time around, and here's what we know about the chatter.
While the news has in no way been confirmed by anyone at this point, tabloids are reporting that the duke and duchess are expecting twins, not just one bundle of joy. That would mean that Prince George (who is 4 years old) and Princess Charlotte (who is 2 years old) could be big brother and big sister two times over, but again, it's just hearsay.
Life & Style, however, has gone as far as reporting that Kate is expecting twin girls: "Kate and William are in the process of designing the nurseries now," a palace source told Life & Style in early November, also reporting that the rumored twins are identical girls. "The twins will sleep in separate bedrooms but will share a playroom with George and Charlotte. Kate feels that it's important for her eldest two to bond with the newborns."
Although we do know — through an official Twitter announcement — that the next royal baby is due in April 2018, rumors of two babies being added to the royal family are just that: rumors. If you read a little more into the official announcement, the Kensington Palace makes sure to say "a baby" is coming, shutting down the rumors of twins . . . sort of.
The duke and duchess are not strangers to these kinds of rumors when it comes to their pregnancy news. In fact, with both of the couple's two other children, there were rumors flying around that the two were going to be twins. As we all know, that didn't happen, so as of now, all we can confirm is that Kate and William will be parents once again to at least one baby.
PS — the last time the royal family had twins in the line of succession was back in the 1400s, according to Marie Claire UK, so it is probably not going to happen, but double the royals would be pretty amazing.