Kate Middleton Quotes About Prince William February 2018
Uh-Oh: Prince William Is Almost a Father of 3, but Apparently He's "in Denial"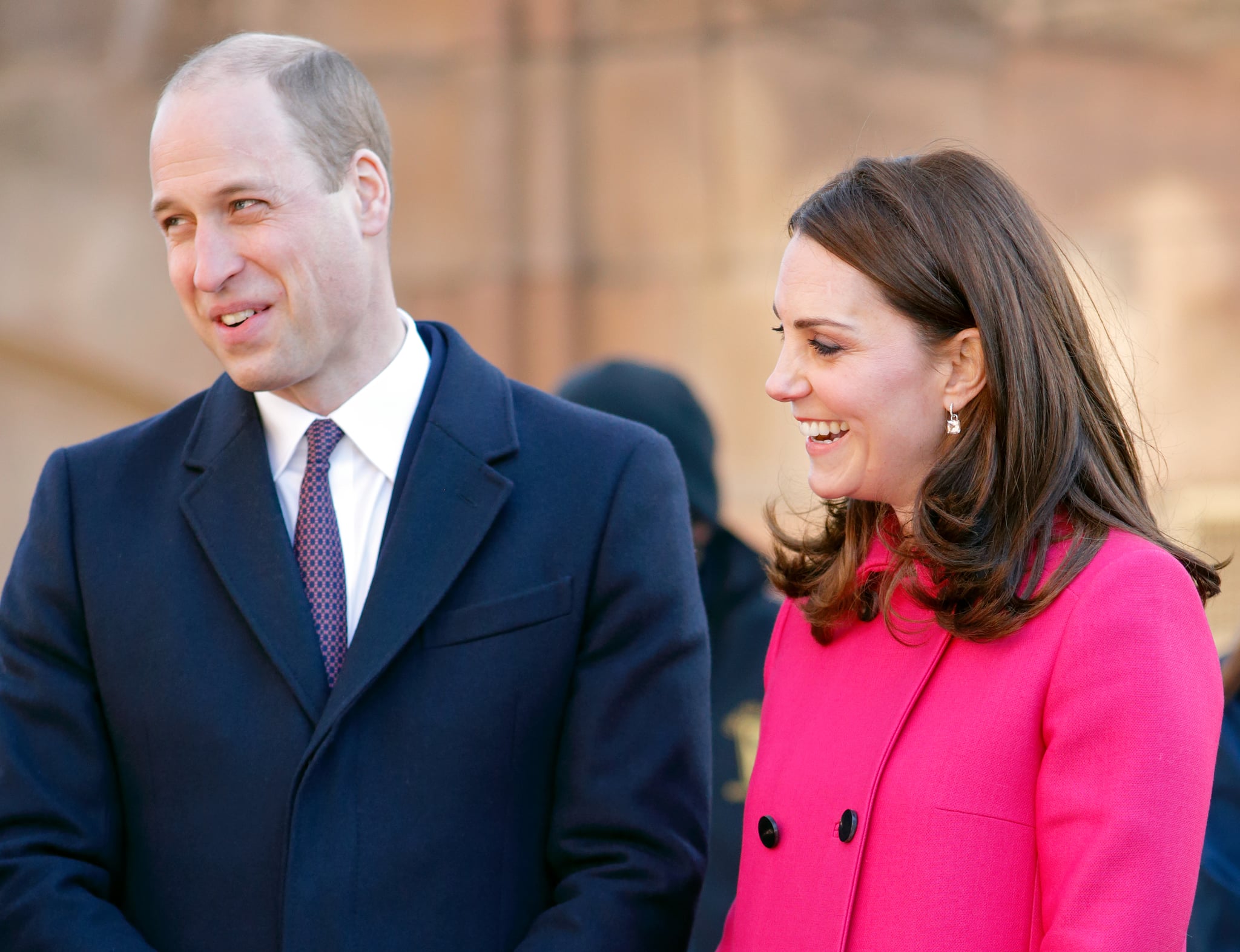 Kate Middleton has certainly been making the most out of her third pregnancy, but it seems Prince William is still "in denial" that he's going to be a father of three. During Kate's visit to the Royal College of Obstetricians and Gynaecologists on Tuesday, the duchess joked with one of the patient's family members about her husband. "I was saying, 'Congratulations, best of luck with the third one,'" Jamie Parsons, the father of a 10-year-old patient, explained to People. "She said, 'William's in denial.'"
Well, William better get it together soon, because their third bundle of joy is set to arrive in April. According to Us Weekly, the couple have left "the baby's sex to surprise this time," but they do have a few names to choose from. Victoria, Elizabeth, Alice, Alexandra, and Anne are some of the most common names for girls, while Henry, Richard, Charles, James, and Albert have been used in the past for boys.