Kate Middleton Upset She Can't Visit Jordan With William
Prince William Did the Sweetest Thing For Kate, Who Is "Very Upset" She Couldn't Visit Jordan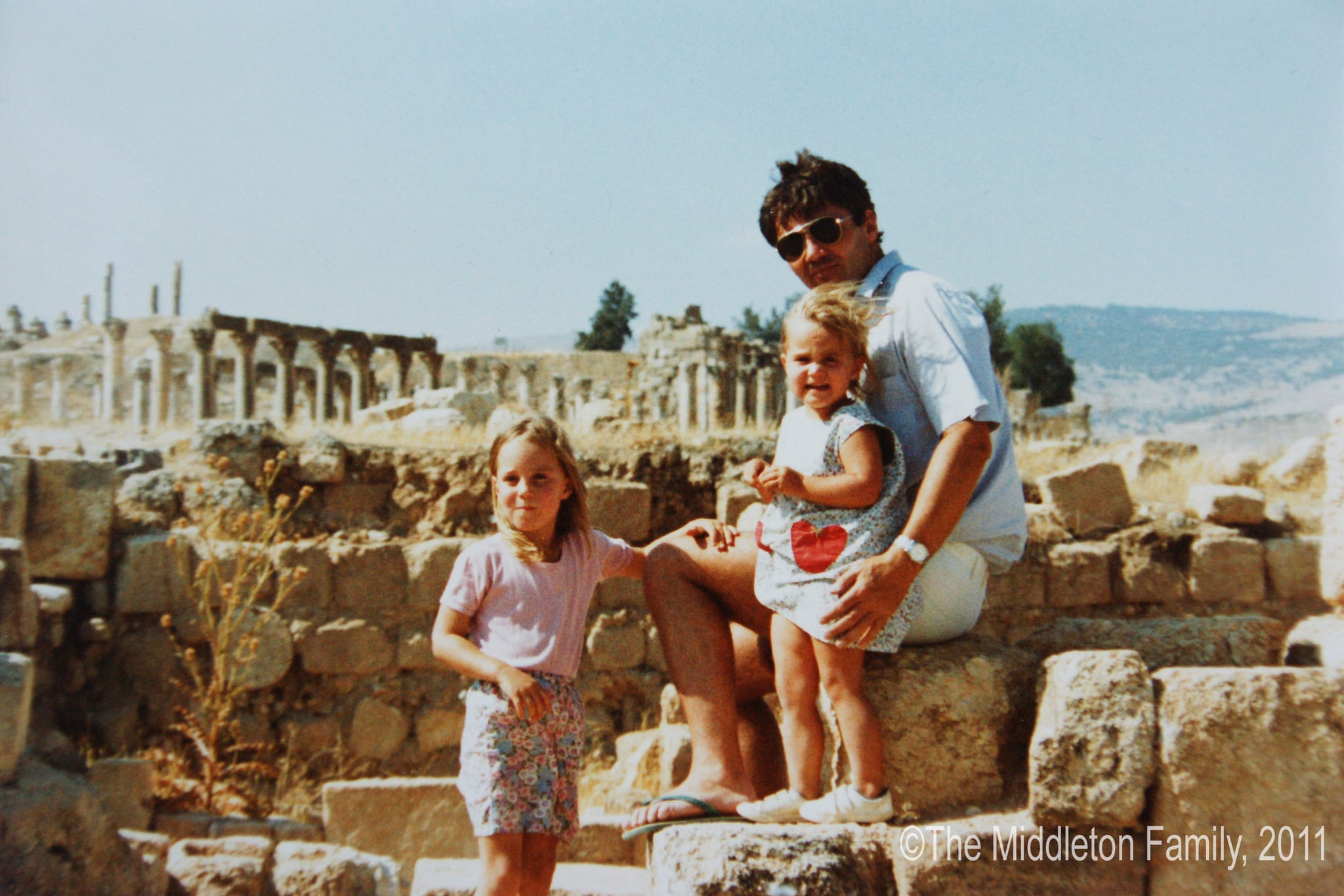 Prince William is in the midst of his five day tour of the Middle East, including a stop in Jordan, which holds a very special place in Kate Middleton's heart. Before residing at Anmer Hall, Kate lived in some incredible places, including Jordan. When she was 2, Kate's family moved to the country due to her father Michael Middleton's work as a British Airways manager, and they lived there for three years.
During his trip, the Duke of Cambridge attended a reception at the British ambassador to Jordan's residence in Amman, where, according to Hello Magazine, Rania Malki, chief executive of Save The Children in Jordan, told Prince William that she knew the house where Kate had once lived, because it was now the home of her children's pediatrician. Prince William reportedly replied, "no way, she will be thrilled. She loved it here, she really did. She is very upset that I am coming here without her."
Image Source: Getty / Pool
During Prince William's speech at the reception for the Queen's birthday, he said "my wife Catherine is very sorry she cannot be here with me so soon after the birth of our son Louis, but her family remembers very fondly the almost three years she spent here as a child when her father worked for British Airways in Amman. Catherine's experience is not unique — the interchange between our two countries is real and deep: work, study, tourism, and family links. Our historic ties and friendship are played out in the lives of thousands of people who consider both countries home."
Since Kate wasn't able to join, Prince William, being the sweet husband he is, had his photo taken in the same spot Kate and her family had their photo taken in 1986, when the duchess was 4 years old.
The Duke of Cambridge visits Jerash, the same site that The Duchess of Cambridge visited, aged 4, with her sister and father when the family lived in Jordan. pic.twitter.com/PMoFrr4Snt

— Kensington Palace (@KensingtonRoyal) June 25, 2018
Image Source: Getty / Handout